Guide to GPS for Windows Phone 7 Users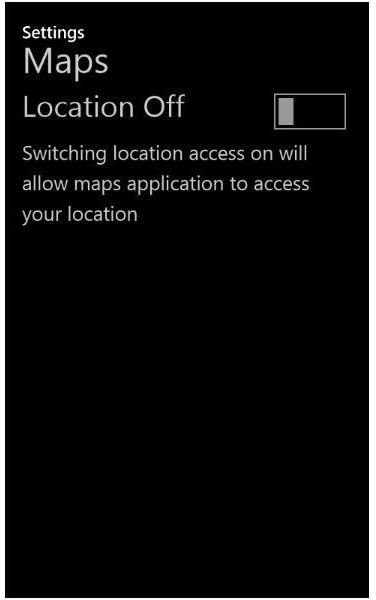 With a Windows Phone in your hands you can send text messages, make phone calls and access all manner of useful apps and search the web, thanks to the mobile Internet connection on your device. However, there is more to the connection options available on your phone, something that can improve the overall phone experience. Localization options can affect the quality of your Bing search results, as well as directly contribute to the way you use apps such as Twitter.
As you might have guessed, localization utilizes GPS technology, triangulating your position and using this information to assist your use of the device with any of the many GPS apps for Windows Phone 7. These range from social networking to the more obvious fitness and outdoors tools, and they make use of GPS to help you to complete a course, meet a target as part of a fitness regime, and even find local restaurants!
Using GPS and Localization on Windows Phone 7
GPS and localization settings are enabled by default in Windows Phone 7, which means that you might find information about your location shared with remote servers and apps without you being aware of it.
You can keep in control of GPS behavior on Windows Phone by pressing Start, swiping left to open the Apps list and tapping Settings. From here, select Location, where you will find a switch that toggles whether GPS services are enabled or disabled – this is a "master switch" that controls all collection and use of location-based data. If you prefer to control the sharing of this data – which can also be determined based on a Wi-Fi network's IP address – on an application-specific basis, go to Start > Settings > Applications and find the app that you are concerned about.
For instance Maps has a Use my location option that can be toggled on and off, while Pictures & camera has Include location (GPS) information in pictures you take and Keep location information on uploaded pictures settings, both of which can be enabled and disabled.
In addition, there are various third party apps that either rely on GPS to collect data for them to be useful or have GPS as an additional feature.
Top GPS Apps for Windows Phone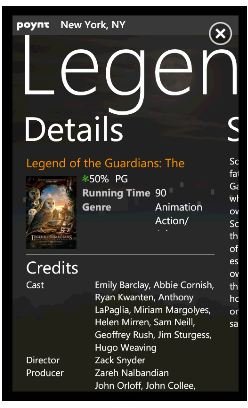 There are many different types of app that rely on GPS, ranging from fitness-based tools to those that can help you out in a new city.
GeoCaching – although an expensive choice (a little under $10), the GeoCaching app on the Windows Phone Marketplace is a great way to get into the treasure hunting sport and offers a GPS compass to help you find your way to over 1.3 million geocaches around the world.
Poynt – using GPS and any available Wi-Fi connections, Poynt will help you to locate and connect with interesting events, venues and people in your immediate area. With the GPS functionality, you don't need to add your location, simply start searching for the information you need, from nearby restaurants and movie screenings to gas prices.
SmartRunner – this sports tracking app allows you to record your next run, bike trip, hike or whatever and upload the details to www.smartrunner.com, where the information can be analysed and compared with previous sessions. GPS is used to track your progress, and the app will also calculate average speed, distance travelled and calories used.
Additionally, the popular Xbox LIVE game for Windows Phone, Crackdown 2: Project Sunburst uses localization to help you to create bases.
Other Apps That Use GPS
In addition to the selection of GPS-focused apps above, there are various other apps that also use GPS. These apps feature the location-based functionality as an incidental feature, often as an enhancement to the main purpose.
For instance, the official Twitter app for Windows Phone features location-based tools that can update your followers with your current location (something that can be toggled on and off via the Settings > General > Location for Tweets option). Elsewhere, the Facebook app (the third party app as opposed to Facebook integration on your phone) has an option to enable and disable GPS, accessed via Settings > Application > Allow Facebook for Windows Phone to access your location?.
This is of course just the tip of the iceberg. Other apps might access your location in order to enhance your experience of the app in other ways – for instance an app with an element of e-commerce within it might need your location to help you find local stockists for a particular product.
While a potential security risk, GPS and location tools in Windows Phone 7 are responsibly integrated into the platform, and thanks to easy configuration options, disabling these tools is made simple and straightforward.
References
Author's own experience.
Using GPS screenshot by author.
Poynt screenshot from Windows Phone Marketplace.