The End of Windows Mobile 6: What Does It Mean for You?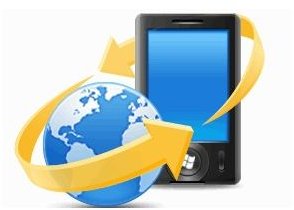 And It Starts Here
Microsoft Windows users are well aware of the company's changing their products. Sometimes it's been for the better (Office 2007 & 2010) and sometimes not so good (Windows Me & Vista), but in the end, the company usually comes up with a remarkable way in which users can continue using their systems, while opening new avenues of usage.
Of course, in this pursuit of continuing to be the number one operating system in the world, things have to be pushed aside or axed out in order to make room for the new; for those users who are quite happy with their Windows devices or products, the elimination is never something they look forward to, especially with mobile phones.
Killing Me Softly
Windows Mobile 6 was, and still is, a popular mobile version of the Windows system that users are comfortable and familiar with. The
ability to utilize Office products such as Word and Excel, as well as checking email with Outlook and Exchange servers, this was a popular system for many businesses and professionals.
This month, Microsoft began to send out emails to customers, letting them know that some of the 6 and 6.x version features were being discontinued. My Phone, which not only helps to back up a phone's information within the Windows Live platform, but also helps to locate a missing or stolen phone, is one of the first things that will be phased out. Also, the Marketplace for Mobile will also be discontinued; both of these will cease to exist by the end of the year, with availability for Marketplace stopping after July 15th and My Phone sometime between August and October.
Now What Do I Do?
So what does this mean for Windows Mobile users? As mentioned, the phasing out of these popular systems is to persuade users to the new systems. There are both advantages and disadvantages to this -
Advantages - in all technology, it's always better to have the latest and up to date systems and devices available. This ensures that if something happens, the support technicians will be able to offer you help or updated patches and fixes. There's also the point of getting new features out of new OSs and devices; for instance, Windows phone 7 offers users the ability to connect with their Xbox Live accounts.
Disadvantages - the biggest disadvantage is actually towards Microsoft, as many users aren't happy in being forced to give up their favorite devices. These might be the same people who may refuse to switch over and thus may still use the same systems, even after they have been phased out. There is also the hassle of moving contacts and information over to a new system, especially in the wake of MyPhone being phased out as well.
While the news of this may disappoint and even anger long time Windows users, the best way is prepare now by backing up your phone's information. MyPhone is still in use until the end of the year, which gives users enough time to move over. The new system will be that of Windows Live SkyDrive, which is an online storage service. MyPhone users will receive an email that their MyPhone files have been moved to that of SkyDrive. These include -
Contacts
Calendar items
Text Messages
Pictures
Any other files or documents that a user may have on their Windows mobile will need to be moved over by the user themselves. This can be accomplished by moving files from your phone over to that of your computer and then moving it to that of SkyDrive.
What's SkyDrive?
SkyDrive is a part of Microsoft's new transition for helping users sync up their files, documents, music, and

videos with multiple devices. SkyDrive acts as an online storage facility, where users can upload files, documents, and things that they can download to other computers, as well as share with other people, like family members or co-workers. The site offers 5GB of free storage and it can easily be used with Windows Live Mesh, so that you can access and back up important information.
Microsoft wants Mobile 6 users to migrate over to that of their cloud services, as well as their new Windows Phone 7 platform. Long time users will of course be disgruntled at having to move away from MyPhone and Mobile 6, but as mentioned, this transition is to help users move to better technology; while MyPhone had many features, the use of SkyDrive will allow them to put more information to access from anywhere besides their desktops. Also, Windows 7 phones have been set up to make it easy to access a user's computer running Windows Vista and the Windows 7 operating system.
It will take some time for users to get used to this new system, but the hope is that this new technology will help with their everyday tasks and professional duties.
References
Microsoft Slowly Killing Off Windows Mobile 6.x from WinBeta, https://www.winbeta.org/?q=news/microsoft-slowly-killing-windows-mobile-6x
Microsoft My Phone Service Shutdown, https://support.microsoft.com/kb/2557520
Image Credit: MyPhone/author