Choosing a Phone: Windows Phone 7 and 4G Explained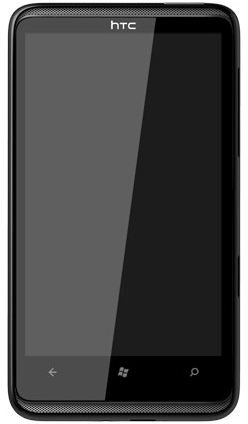 The Move to 4G Mobile High Speed Internet
More and more mobile phone manufacturers are including 4G functionality in their devices, but as yet there is no Windows Phone device that offers this new mobile Internet connectivity method.
Intended as a means to improve online speed and bandwidth to mobile users, the likelihood of the service taking off beyond North America is currently in doubt, but this hasn't stopped all of the big name mobile phone manufacturers from providing suitable devices to run on Android, and Apple are releasing a 4G-compatible iPhone.
At present there is only news of a single Windows Phone 7 device that will support 4G, and at this stage it is questionable as to whether that handset will offer genuine 4G or merely a variation on 3G…
What Is 4G?
The successor to 3G networking, 4G is a new collection of high speed wireless Internet protocols designed to make mobile browsing faster. While commonly used by some mobile platforms to refer to their own "third generation" 3G popularly refers to a third generation of mobile Internet, and 4G carries on that naming convention.
According to the International Telecommunication Union's Radiocommunication Sector, 4G should offer 100 Mbps to users, which means that the LTE-Advanced system is likely to be utilized, along with the successor to WiMax (known as WiMax 2).
It is interesting to note that there have been some developments in the existing 3G band, resulting in variations of LTE and WiMax being described as 3.5G.
Coming Soon from HTC…
Popular Windows Phone and Android device manufacturer HTC has announced that a 4G version of the HTC HD7S is set for the AT&T network later this year.
As you may already know, the HTC HD7S is a new version of the HTC HD7 with an improved display. It is notable, however, that neither LG nor Samsung have made any similar announcements. Also curious is the fact that HTC doesn't appear to be releasing 4G variants of their other WP7 devices.
Given the power of the standard HTC HD7, however, the upgraded version is likely to benefit hugely from improved bandwidth.
Note that as of Summer 2011, there is no sign of announcements concerning the release of a 4G device further afield.
4G Outside North America
The rest of the English speaking world seems to be stuck in a rut concerning investment for 4G, which is why various manufacturers are only equipping certain models with the new networking technology.
In the UK, 4G has been "ummed" and "ahhed" over by both the telecommunications regulator Ofcom and the mobile networks for several years, with a decision finally made to make the spectrum available in Spring 2011. However, this means that the arrival of 4G won't be complete until at least 2012, and possibly as late as 2014 in England, Wales and Scotland. This is in sharp contrast to mainland Europe, which has been enjoying 4G for some time now.
Australia, meanwhile has the advantage of Telstra investing in an upgrade to their network to provide 4G. As such any available 4G Windows Phones will be able to access this increased mobile Internet speed.
References