Is There a Sony Ericsson Windows Phone 7?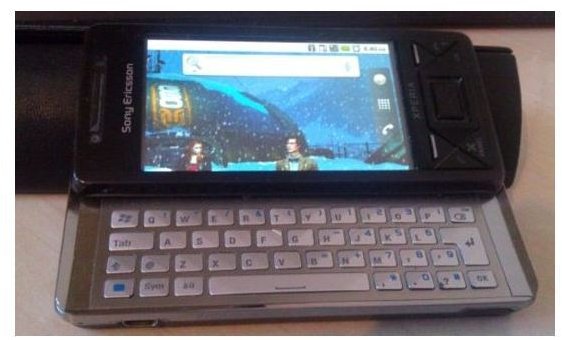 Where is the Sony Ericsson WP7?
While at the forefront of manufacturers providing Android mobile phones, Sony Ericsson have so far avoided providing any confirmation one way or another as to whether they will be developing a device for Windows Phone 7.
This is despite providing several Windows Mobile 6 devices over the years, and while there have been rumours and leaked photos of WP7 handsets that are allegedly Sony Ericsson builds, nothing has been confirmed.
With their experience building quality mobile phones, it is obvious why there might be interest in devices from this manufacturer, particularly given the dominance that HTC has among Windows Phone user and the impending arrival of a Nokia "WinPhone".
Unreleased Windows Phone 7 Prototypes
There have been various photos of prototypes and alleged prototypes leaked onto the web, all purporting to be Sony Ericsson devices. Initial leaks were in the form of promotional cards outlining a pair of Sony Ericsson X7 devices, one of standard dimensions like the Xperia X10, the other more compact, similar to the Xperia X10 Mini.
More recently, however, photos of a QWERTY keyboard slider model have been leaked. This device appears to be working, and the only unusual aspect is seeing the Sony name and the Xbox LIVE icon so close together.
Early Partners, but No Device
The full history of Sony Ericsson's association with Windows Phone 7 runs back to early 2010, when the platform was first formally announced. At this time, LG, HTC, Samsung, Dell, ASUS and Sony Ericsson were all said to be onboard with the "Windows Phone 7 Series", as the platform was then known.
Since then, however, the project has stalled. There have been leaked device images on the Internet and rumours that the Xperia Play project and other mobile PlayStation Network commitments have prevented Sony Ericsson from fulfilling their early involvement.
Some commentators even suggest that the lack of involvement with Windows Phone 7 is more directly linked to the presence of Xbox LIVE, something that Sony would be unhappy to promote!
What Sony Ericsson Say
Earlier in May, Sony Ericsson's Chief Technology Officer Jan Uddenfeldt, spoke at the company's Business Innovations Forum on the matter of Windows Phone 7.
'While Android is the main focus of the company, it will still have a door open for Windows Phone 7. But it won't be making any products if the operating system doesn't take off.'
Obviously this is an interesting statement to make – basically, Sony Ericsson isn't planning to help the platform or play a role in building it up. Instead, as implied here, they're planning to let their competitors (HTC, LG, Samsung, etc.; not forgetting Microsoft and Nokia) do the hard work of developing the platform and promoting it to the point where Sony Ericsson feel comfortable enough to get involved.
Of course, this is understandable – after all, there are various Android devices to focus on. However, there are some theories that Sony Ericsson might be waiting for the release of the Mango update and the additional functionality that this will bring before throwing their hat into the Windows Phone 7 ring.
Time will tell as to whether they can replicate the success of some of their Android devices on a different platform.
References