Alternatives to Nook: Ereader Apps for Windows Phone 7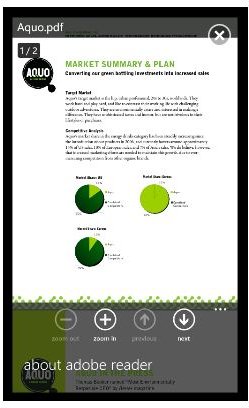 E-reading on Windows Phone
One of the great benefits of a modern smartphone is the suitability of the screen for reading. This is thanks to both the dimensions of the display and the quality of the resolution, and it manifests itself in the Windows Phone 7 platform with a selection of useful apps that make it possible to read books, comics, documents, and online magazines along with the usual documents and emails.
A good selection of such apps is available, allowing you to pick up your handset and use it as a portable e-reader just as easily as you might browse the web, read an email or make a phone call.
Reading Documents on Windows Phone 7
The best option for reading electronic documents on Windows Phone 7 is of course Microsoft Word, which comes included in the operating system as part of Microsoft Office Mobile. Using this you can open DOC, DOCX and RTF format files that have been sent to you via email, and if necessary edit them.
Should your reading matter be in the PDF format, meanwhile, Adobe Reader is one of the most popular free downloads from the Zune Marketplace. This can be used for reading typical work-related documents and, depending on your preference for e-book formats, you might enjoy any number of classic or new titles in PDF format on your Windows Phone.
Reading Comics on Windows Phone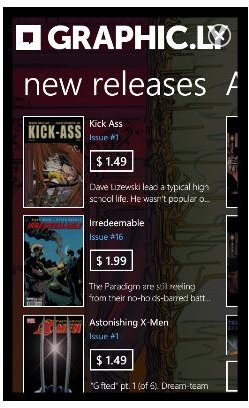 If you're interested in reading comics there are a couple of ways in which you might do this on Windows Phone 7. The first is the most obvious – if your comic is available in PDF format then you can use Adobe Reader to view the story. However as comics are sequential, scrolling and zooming in and out can prove tiresome with Adobe Reader.
Should this look like it is going to prove a problem, the Graphic.ly app is available in the Zune Marketplace. With this app you can download, purchase and read comics on a WP7 device, with a good selection of titles available.
E-Book Reading Apps for Windows Phone 7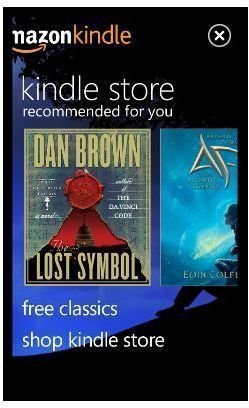 For full e-book reading on a Windows Phone 7 device, taking advantage of the various formats that are available such as EPUB and others, you should be looking at the Amazon Kindle app, a useful phone-based version of the popular Kindle device. This is available free for WP7 devices, and offers almost all of the usual free titles from antiquity as well as any legally downloaded books from the Amazon library.
Although Kindle offers an e-reader app for Windows Phone, other popular e-book platforms do not. For instance, there is no Nook e-reader app for Windows Phone 7, no Sony Reader, no BeBook; in fact Kindle is the only major e-reader app for the phone at the moment.
There are other e-book reader apps, however, such as the versatile Freda app and the social e-book experience provided by Copia.
All in all, Windows Phone 7 has plenty of reading tools!
References
Author's own experience.