Troubleshooting Windows Phone 7: Why Can't I Go to Marketplace?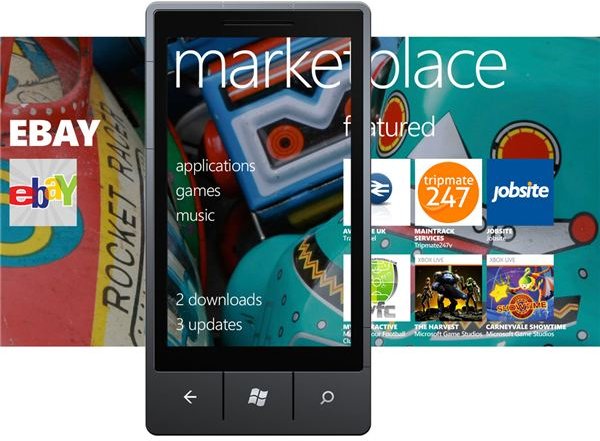 My Marketplace Keeps Crashing!
Although it was given an upgrade as part of the recent NoDo update, the Zune Marketplace can prove to be difficult to use for some WP7 users. With the occasional crash aside, some users on various models have reported that various error messages are displayed when certain actions are performed.
Naturally, the Marketplace should only serve apps and games to users, so the presence of error messages will prove worrying. However, the context that these errors are displayed in should help to provide a reason for their appearance.
Fixing Error Messages
A common error occurs when attempting to download a new app or update an existing app:
"There is a problem completing your request. Try again later. Error code: c101a24b"
This problem can be circumvented in one of two ways. The first is to connect your phone to your PC via the USB cable and launch the Zune application. Visit the Marketplace and attempt to download the app from here.
Alternatively, on your Windows Phone open Settings > Applications > Internet Explorer and check Allow cookies on my phone. This will prevent the error code above and allow you to proceed with downloading the app in question.
Some users may have noticed a Marketplace outage recently, resulting in apps being unavailable temporarily. Microsoft has reported that this problem, encompassed in the message: "Can't get this information right now. Check back in a little while" should now be resolved.
However, if you are still experiencing it, the problem can be attributed to maintenance work on the Marketplace servers, so your best solution would be to try again later.
Updating and Rebooting
There are other methods to resolve issues with Windows Phone 7, of course. The most obvious is to reboot your phone, which you should be able to do by holding the power button until the "Goodbye!" message appears to shut the phone down. Press the power button on the top edge of the phone to boot it back up again. Any performance issues you have been experiencing generally should be resolved, and the Marketplace should also respond as designed.
An alternative to rebooting is updating. Two updates have been released for WP7 this year, the pre-NoDo update and NoDo itself, which adds various enhancements (such as copy and paste) including improvements to the way the Marketplace runs. If you don't have these updates yet you should check if they are available to you by plugging your phone into your computer, waiting for the Zune application to open and going to Settings > Phone > Update and following any instructions. Our guide to installing NoDo should provide any answers that you require for performing an update.
Time to Get a Genuine Phone?
Another cause of Marketplace problems can be traced back to the phone you are using. While LG, Dell and Samsung all supply phones designed to exclusively run Windows Phone 7, HTC have an additional device, the HTC HD2 in addition to their approved WP7 handsets.
As an old Windows Mobile phone, the HD2 was released with a very high spec, one that allows it to run both Android 2.2 and Windows Phone 7. As such many owners of this older phone have discovered that there is a way to upgrade to the newer mobile OS.
However, doing this comes with some drawbacks, such as the risk of having your Windows Live account cancelled. Additionally problems with Xbox LIVE integration and the Marketplace have been experienced, and the Windows Phone 7 Marketplace has been known to lock up HTC phones.
If you want a seamless WP7 experience, it might be time to purchase a genuine phone!
References