Digital Living Network Alliance on Windows Phone 7: DLNA Handsets from LG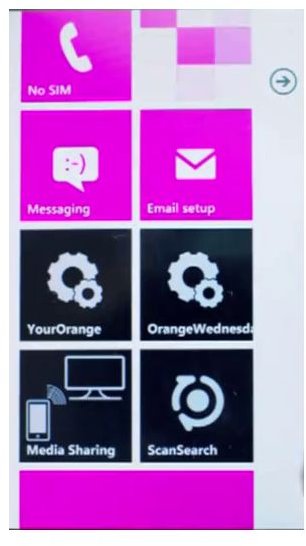 Thanks to home wireless networks, we're able to connect games consoles, computers and mobile phones and even TVs to the Internet and each other without cables and (operating system permitting) with the minimum of fuss.
One system that takes advantage of this connectivity to great effect is DLNA, Digital Living Network Alliance, which provides a system that allows you to easily share data between network-connected devices, assuming that they are suitably equipped. Established by Sony, the DLNA features LG, Nokia, Microsoft, Samsung and many other companies.
Despite the presence of Microsoft in the DLNA, the sharing described above is only available on Windows Phone 7 on devices from LG.
Advantages of DLNA Sharing
The advantages of DLNA sharing between TVs, mobiles and computers and other devices on your home wireless network are impressive. Basically, the system enables you to stream content from one device onto another.
As an example, you might have a video clip that you have recorded on your mobile phone that you want to share with your family. Rather than everyone crowding around your handset, craning their necks to see what you recorded, or taking the time to sync your mobile device with your home computer to view the clip on your PC display, DLNA provides the means to view the video on a suitable TV direct from your phone!
Clearly this offers a massive change to the way we treat the pictures, audio, and video content that we have stored on various devices across the house; if you own DLNA-ready hardware, sharing is seamless!
How to Use DLNA on LG Windows Phone 7 Devices
So far, you can only use DLNA sharing on the LG Windows Phone 7 handsets, the Optimus 7 and Quantum.
Access to DLNA is afforded with the Play To app, which appears as a tile by default on these handsets. Get started by going to Settings > WiFi and enabling wireless, before pressing Start to view the tiles, and tap Media Sharing (or Play To depending on your carrier) to launch the software.
You will then need to select a device to connect your LG Windows Phone to, using the Device button at the foot of the screen. Any suitable DLNA devices will be picked up and displayed in a list, labelled as Available. To connect to a DLNA device, select it and wait for it to be "Connected"; you will then be able to share some content with it from a list of Pictures, Music and Videos from your Collection.
When you choose the media file you want to view – for instance on a DLNA-ready TV – you will just need to press the Play button where it is listed on your phone, and wait a few moments for the data to be streamed to your TV!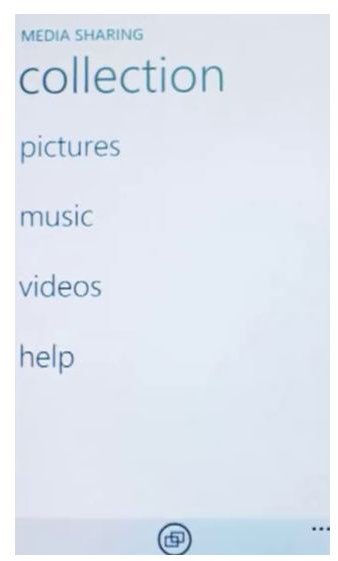 While the data is playing back you will be able to pause or skip, effectively using your LG Windows Phone as a remote!
DLNA can also be used with photos and music. Photos can be sent to another device by opening Play To, selecting a device, viewing Pictures and then sliding your thumb or finger from the bottom of the image to the top in order to "push" it onto the TV or laptop you might want to view them on!
Far more impressive and quicker than syncing, there seems little sense for DLNA to be limited to the LG Optimus 7 and Quantum, so hopefully we will see the system appearing on other Windows Phones soon!
References