Making a Decision with Windows Phone: the Nodo Upgrade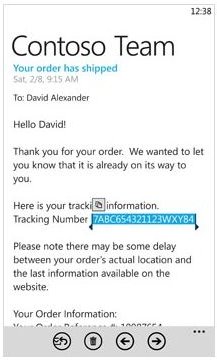 Is NoDo For Me?
You might have heard about the new Windows Phone 7 update and decided that you fancy upgrading your handset to the latest version of the platform in order to take advantage of the copy and paste feature, or the improved app and game launching and performance.
While upgrading is a good idea for many users, if you have been planning to use - or are already using - your phone as a modem using the USB tethering method, upgrading to NoDo will prevent this from working.
So the question is - do you really want the NoDo upgrade?
Image credit: https://windowsteamblog.com
What Do You Lose with the First Windows Phone Update?
There are various improvements introduced with the first main Windows Phone update, known as NoDo, but by applying these you put yourself in the position of potentially losing benefits that might have been gained by unlocking or "jailbreaking" your WP7 handset.
For instance, tethering is available to the owners of jailbroken Windows Phones from HTC, along with the ability to sideload homebrew apps (the action of installing an app via the Windows Phone Development Tools rather than via the Zune Marketplace).
There is also the possibility of tethering being disabled by the NoDo update on Samsung and LG Windows Phones, which feature tethering via hidden menus.
Windows Phone NoDo Update Gains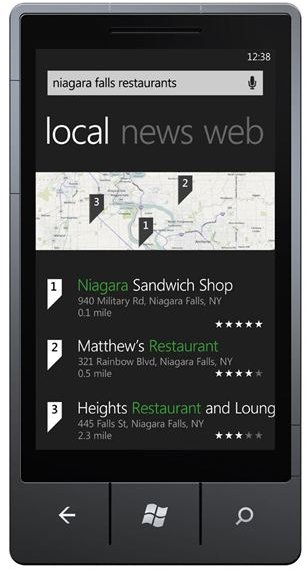 Of course, there are plenty of gains to be had with the addition of the NoDo upgrade to your Windows Phone 7 device.
Applications launch faster, you will be able to search the Zune Marketplace more effectively, Facebook syncing is improved and depending on your Windows Phone 7 handset manufacturer you may be the recipient of several smaller updates.
Most prominent with the NoDo update is the restoration of copy and paste to the platform. The ability to copy text from one app and paste it into another was bizarrely missing from the initial release, something acknowledged by Microsoft at the device launch event in October 2010. Thanks to NoDo this feature is now present in Windows Phone 7, enabling you to do things like paste postcodes into Bing Maps, or copy telephone numbers from your web browser to the People Hub contacts.
You Win and You Lose with NoDo
Deciding whether or not to install NoDo is a balancing act, with features trading off against each other. If you have unlocked your phone or are able to take advantage of tethering, there is every chance that the benefit of using your Windows Phone as a modem will be restricted or disabled by installing NoDo.
However, fast app launching and the copy and paste function are introduced, which means that there is plenty to gain from the update. Should you swap copy and paste for tethering, or the ability to sideload apps for improved performance and stability?
Ultimately, the decision is yours. As we've seen there are arguments for and against NoDo.
References
Author's own experience.