When is the Nokia Windows Phone Released?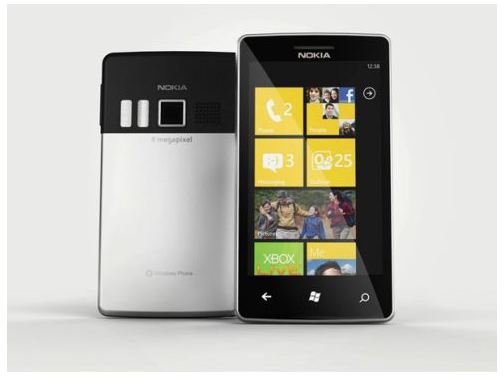 Microsoft and Nokia - a Mobile Partnership
Coming soon to a mobile network near you, brand new Nokia phones that look like Nokia phones that you might have already seen, only this time they feature Windows Phone 7!
That's right; the future of Windows Phone is coming – perhaps as early as later this year - in the shape of two of Nokia's most successful devices of recent times, the N7 and N8. However in order to run the Windows Phone OS, Nokia have made a few changes to the devices to accommodate Microsoft's requirements. The results sound pretty exciting, and will represent the first fruits of the joint project between Nokia and Microsoft!
The following devices were announced at the MIX 2011 event in April 2011.
Image credit: https://www.nokiaphones.net/nokia-concept-windows-phone-7-smartphone/
Nokia W7 Windows Phone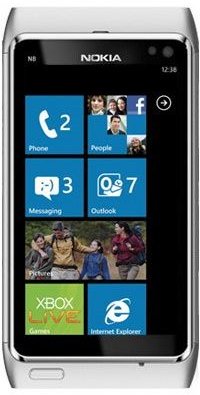 Set for release in early 2012 – although Nokia themselves are hoping for a release in time for the holidays – Nokia's W7 device is said to be pretty similar to the N7, equipped with a 1 GHz Snapdragon QSD8250 processor, the obligatory capacitive LCD touchscreen with WVGA display, and an 8-megapixel camera with LED flash. That last part is important, as Nokia expect their phones to have a superior camera as the major selling point, and this device is likely to have a Carl Zeiss lens.
It all sounds pretty exciting, and the Nokia brand name will certainly turn people onto Windows Phone. However, there is a danger that by sticking with the minimum spec when HTC, LG and Samsung are pushing on with a second generation of WP7 devices that Nokia could become the poor cousin with the W7.
Image credit: Engadget, https://www.engadget.com/2011/04/14/nokia-w7-and-w8-tipped-as-first-windows-phone-models/
Nokia W8 Windows Phone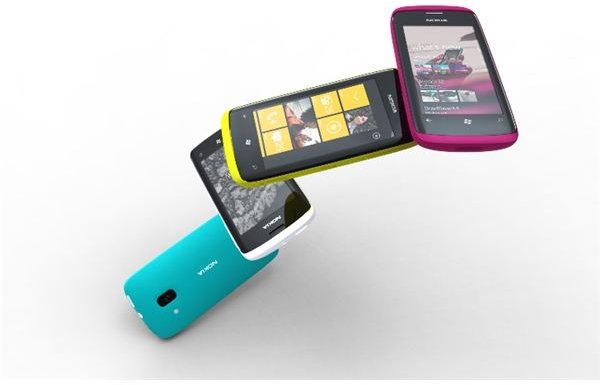 This one definitely won't be seen until the middle of 2012 at the earliest, and will be of a similar hardware specification to the HTC and LG devices expected later this year.
What that means is a third-generation Snapdragon processor, possibly dual core, and with superior touchscreen and display qualities. The Nokia W8 will also echo the N8 by employing an impressive 12 megapixel camera, again with Carl Zeiss optics for superior images and focus.
Of course the quality of the lenses isn't everything in a camera, so Nokia will also need to provide good camera software.
Image credit: Windows Phone Newsroom, https://www.microsoft.com/presspass/presskits/windowsphone/imageGallery.aspx
Nokia QWERTY Slider and "Budget Phone"
Since the MIX event, details about the Nokia roadmap for 2012 have been leaked on the web, with the interesting news that they plan to release both a QWERTY keyboard slider device and a so-called "budget phone".
News of the QWERTY slider shouldn't come as a surprise as both HTC and LG have devices of this type, while the Dell Venue Pro has a push-pop style, portrait mode, sliding keyboard.
However, the existence of a budget phone in Nokia's plans has raised a few eyebrows, not least because it confirms some long-held rumours that Microsoft were investigating whether or not a lower budget device could run the Windows Phone platform. Obviously a low budget phone would have a slower processor, possibly a low quality camera and less storage – but at least two of these qualities break Microsoft's self-imposed minimum spec for Windows Phone 7, a minimum spec that should surely be slightly higher come 2012.
What this might mean for Windows Phone 7 remains to be seen…
References
"Nokia Leaks Windows Phone Roadmap for 2012". Sindre, Lia, https://www.infosyncworld.com/reviews/cell-phones/nokia-leaks-windows-phone-roadmap-for-2012/11939.html