How to Tether an HTC Windows Phone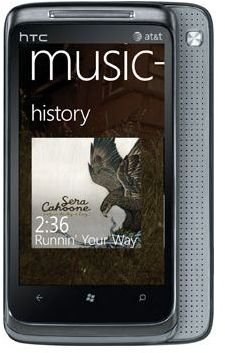 Can I Tether My Windows Phone?
Possibly the most popular line of Windows Phone 7 devices is the range from HTC, which features the Mozart, Surround, HD7, HD7S, 7 Pro, and Trophy. These are all great phones, with good sound reproduction, video quality and battery life, and you can do pretty much anything you want with them.
Anything, that is, except tethering, which has been made a little difficult to achieve.
However, thanks to enterprising developers and hackers across the web, there is a way of tethering your Windows Phone 7 device so that you can connect it to a PC or Mac and use it as a modem. It isn't perfect and doesn't work on updated devices, but right now someone, somewhere, is using their HTC Windows Phone to connect to the web through their computer.
What You Will Need to Tether an HTC Windows Phone
You will need the following four things to use your HTC Windows Phone to establish a tethered Internet connection:
An unlocked WPChevron HTC Windows Phone that hasn't received the NoDo update.
OR
An account at the Windows Phone App Hub online development community, users.create.msdn.com/Register
A copy of the Windows Phone developer tools, see LINK for details on installing.
You will need to register your Windows Phone as a development device, which you can do via Start > All Programs > Windows Phone Developer Tools > Windows Phone Developer Registration.
A generous data usage plan from your mobile carrier – without this, use of your phone as a modem will be extremely costly.
The DFrouter.xap file which is available by signing up to the XDA Developers forum.
HTC USB Modem drivers for Windows to recognize when you have connected your phone to your PC or laptop.
You will also need the correct USB cable handy for connecting your phone to your computer.
Also ensure that your phone display doesn't automatically lock, via Settings > Lock & wallpaper.
Deploying Software to Your Phone
The next step is to deploy the DFrouter.xap file to your phone, which should by now be connected by USB to your PC. In Windows, use Start > All Programs > Windows Phone Developer Tools > Application Deployment to browse for and deploy DFrouter.xap, and then on your phone, head to Settings > Mobile network and switch Data connection to Off.
In the Apps list, run DFRouter and click on HTC Modem. On your PC, unzip the HTC USB Modem drivers, and then go to Start > right-click Computer and select Device Manager from the list on the left.
Look in the Device Manager list for USB\VID_0BB4&PID_0EFF&REV_0000&MI_01, right-click and select Update Driver Software… > Browse my computer for driver software and Browse for HtcUsbMdmV64, which you previously unzipped. Repeat the step for USB\VID_0BB4&PID_0EFF&REV_0000&MI_00 this time force-updating the driver with the unzipped HtcVComV64.
Configuring Your New Devices
With these steps completed, two new devices should be created in Windows. Connect your Windows Phone to your PC, go to Settings > Mobile network and switch Data connection to On.
Next go to Device Manager > Modems > HTC USB Modem > Advanced and add this command:
+cgdcont=1,"ip","APN"
(Note that APN = your carrier's APN – find a list of them at modmyi.com)
In Windows, create a new connection with HTC USB Modem, with the dialup number of *99# and with IPV6 disabled, and use the username and password for your carrier.
One Last Word
If you haven't already gathered, this is a complicated process which may not work on your particular phone. This might be due to other software, the update status of the device or the firmware version of your handset.
Specifically, this article is for the devices listed at the top of the page, the HTC Mozart, Surround, HD7, HD7S, 7 Pro, Trophy and their variants. If you don't have an HTC Windows Phone, use one of the guides listed below for the appropriate manufacturer.
References
This post is part of the series: Guide to Tethering Windows Phone 7
Find out how to tether your WP7 device so you can enjoy the Internet wherever you may be. This guide to tethering Windows Phone 7 explains the process for each of the different manufacturers of WP7 handsets.