Guide to Tethering Windows Phone 7 from Samsung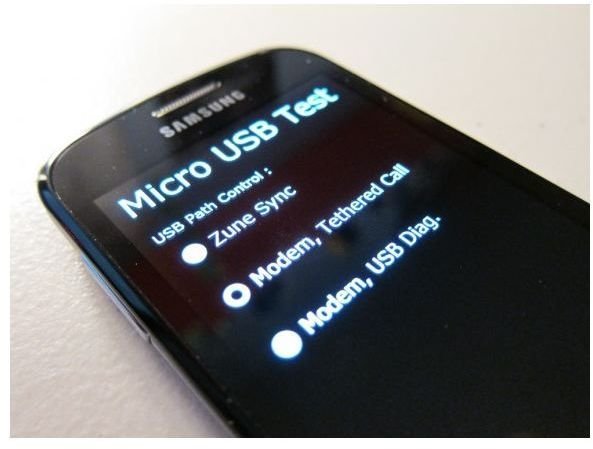 Guide to Tethering Windows Phone 7
Windows Phone 7 devices have a full bag of tricks compared to other mobile platforms, something that pretty much enables you to make a straight, informed choice between Windows Phone, Android, iPhone and BlackBerry.
However, there is one glaring omission that doesn't yet seem to have been resolved by Microsoft in their feature-busting NoDo March Update – the ability to tether your Windows Phone.
This is pretty frustrating for many users – after all the old Windows Mobile platform was the first to offer tethering long before it was available on BlackBerry, Android and iPhone, so it makes sense that Microsoft would include this feature in its new age of mobile phones.
Sadly, Microsoft have fixed things so that hooking your phone up to your PC or laptop, will get you the installation of device drivers, or if you have the Zune client installed, the ability to sync media between your devices…
…or have they?
What Is Tethering?
"Tethering" is the term given to the process of setting up your mobile device as a modem. The principle is simple – if you have no wireless access in the café or hotel that you're currently in, simply set up your notebook, plug in your phone and within minutes you should be enjoying trouble-free Internet.
As we've seen already, however, this depends on which mobile platform you use, and which network you're connected to. Some networks restrict this use, or charge extra for it, whereas others are completely happy for users to take advantage of mobile Internet in this way.
As wireless networking is becoming more and more popular in hotels and city centers, however, there is somewhat less of a requirement for tethering than there perhaps was a few years ago.
There are different ways of tethering Windows Phone 7 handsets, depending entirely on who the manufacturer of the device is. The easiest solution available is for users of Samsung handsets – rather than requiring the handset to be unlocked, Samsung included the function via a hidden menu!
Tethering a Samsung Windows Phone 7
Samsung tethering is thankfully very straightforward, and only requires the Samsung USB Drivers which you can find on the web. You should also be aware of your carrier's APN settings – these can be found by a quick Google search for a term such as "tmobile apn settings".
Once you have downloaded the drivers and found the APN settings you need, install the drivers and reboot your computer.
The next stage is to access the phone dialer on your Samsung Windows Phone and enter ##634# and then press Call.
You will then see the diagnostic screen – dial *#7284# and press Call again to open the Microsoft USB Test screen, where you should choose the Modem, Tethered Call option.
Installing the Drivers and Configuring the APN
With the correct option set it is now time to connect your phone via USB to your computer. Wait while Windows installs the Samsung modem software which should result in a new connection object, Samsung Mobile Modem, listed in Start > Control Panel > Network and Internet > Network Connections.
Right-click this object and select Properties – go to the Advanced tab and add the following into the text box: +cgdcont=1,"ip","[APN]" (where [APN] should be the APN of your carrier).
All you have to do then is to create a new dial up connection (Start > Control Panel > Network and Internet >Network and Sharing Center) using the Samsung Mobile Modem and specifying *99# as the number to dial. No username or password is needed, and when the connection is established you will be using your Windows Phone as a modem!
References
This post is part of the series: Guide to Tethering Windows Phone 7
Find out how to tether your WP7 device so you can enjoy the Internet wherever you may be. This guide to tethering Windows Phone 7 explains the process for each of the different manufacturers of WP7 handsets.