Is Windows Phone 7 Backwards Compatible?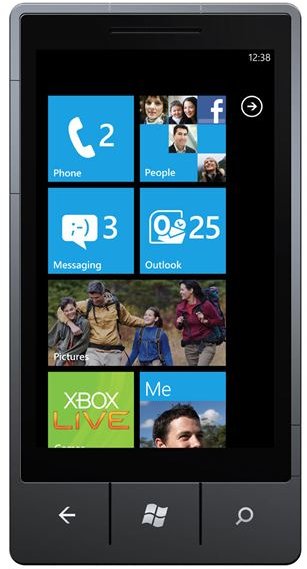 Is Windows Phone 7 Backwards Compatible?
Windows Phone 7 represents a new opportunity for Microsoft, combining a uniform minimum device specification with a slick new user interface. Built with the Metro UI atop a new version of Windows CE, Windows Phone 7 is designed for office tasks, social networking and gaming, and offers access to a variety of Windows Live services.
These last few points might also refer to Windows Mobile, and you might reasonably think that there could be some level of backwards compatibility between the two platforms.
Sadly this is not the case. While there is a small level of data compatibility between Windows Phone 7 and Windows Mobile 6.5 and earlier, Windows Phone 7 is not backwards compatible.
_Image credit: Windows Phone Newsroom, https://www.microsoft.com/presspass/presskits/windowsphone/imageGallery.aspx_
Why Isn't Windows Phone 7 Backwards Compatible?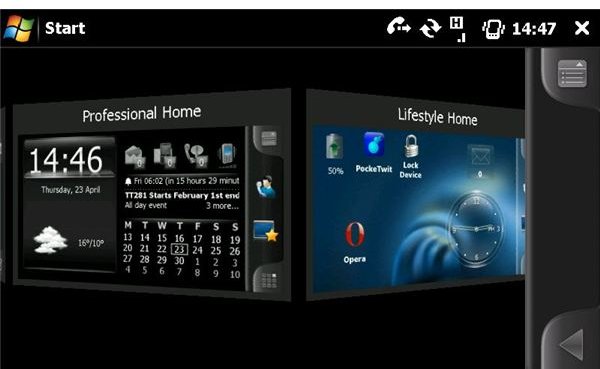 When Microsoft were developing their successor to Windows Mobile 6, they did so under the shadow of the fact that their once ground-breaking mobile platform had suffered considerably in the face of competition from the Apple iPhone and Google Android platforms and devices.
Thanks to HTC devices being equipped with useful operating system overlays such as TouchFLO 3D and third party UIs such as SPB Mobile Shell, Windows Mobile 6 actually managed to last a lot longer than it should have, giving Microsoft the opportunity to revise their original designs for the operating system and develop something completely new that took the best elements from their successful Zune HD and Xbox 360 user interfaces to deliver something completely different.
The result of this is that they eschewed compatibility in favour of the user experience. Microsoft is not alone in taking this path. Many Apple Macintosh owners were left with the prospect of buying new versions of many old applications and games when Mac OS X was first introduced as there was little backwards compatibility available.
Sadly, if you purchased games and apps for Windows Mobile 6.5 then you won't be able to use them on a Windows Phone 7 handset.
Screenshot by author
Can I Transfer Data from Windows Mobile to Windows Phone 7?
There are different ways in which you might transfer user data from Windows Mobile to Windows Phone 7.
For instance if you want to copy documents and photos from a Windows Mobile handset you can hook up your phone via USB and copy the data to your PC. You will then be able to sync the photos with a Windows Phone 7 handset via the Zune client or upload the documents to your Windows Live SkyDrive where they will be available to view and edit on a Windows Phone 7 device.
Similarly you can copy contacts from a Windows Mobile device to a Windows Phone by taking advantage of the Windows Live app for Windows Mobile 6.x. This can be installed and used to sync your contacts to a Windows Live account (these are free to set up and are linked to Hotmail, Messenger or Xbox LIVE accounts). Once you log in to a Windows Phone device with your Windows Live account, the contacts data will sync to your new phone!
References
Source: Author's own experience.