Understanding and Enabling Windows Phone 7 Localization Options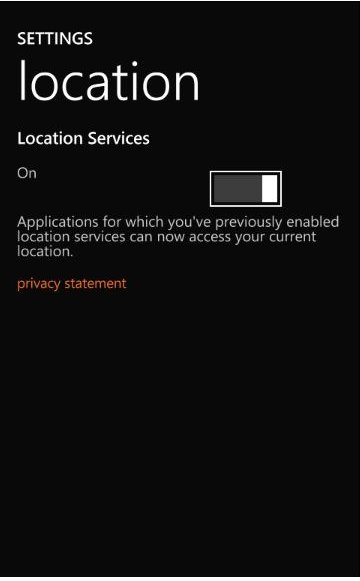 Windows Phone 7: The Local, Social Phone
As with its deep integration of social networks, Windows Phone 7 relies heavily on localization in order to provide you with tailored services suitable for your location. These are provided by third party apps and by on board tools, such as Bing search.
However with localization use comes a privacy issue – while some apps like Bing will use your location to help your search become more relevant to you, other apps use your location to share with others, potentially resulting in your movements being tracked by someone with fewer morals than yourself.
Fortunately, Microsoft has accounted for these concerns and included the ability to disable localization tools at both individual app and OS level.
Disabling Windows Phone Localization at the OS Level
There are two ways to disable localization on a Windows Phone. The first is to disable it uniformly across all apps.
If you don't want any of your installed apps to use localization (and therefore use, and in some cases share your location), then you can disable this in Settings > Location. Simply flick the slider to disable all apps from using your phone's location (using GPS and mobile network triangulation)!
Notice also that there is a Privacy Statement on this screen – tapping the link will open it in your phone's browser, where you can read in some detail just what information is stored by Windows Phone 7. Bear in mind however that this doesn't cover third party apps, who might use your location data in slightly different ways.
Disabling Windows Phone Localization at the App Level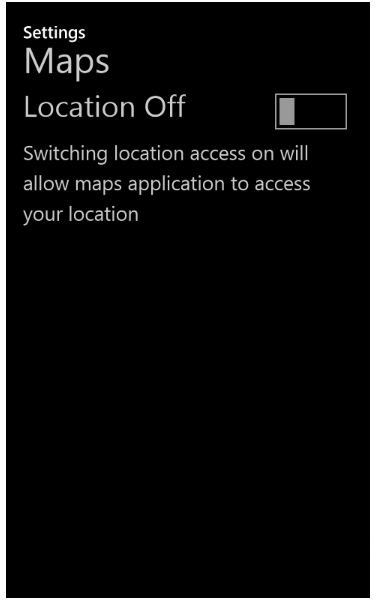 If you are using an app that you would prefer doesn't share or use your current location, you should use Settings > Applications and find the app in question. For instance to prevent Bing Maps from using your location, go to Settings > Applications > Maps and flick the On/Off switch.
Similarly, you can disable location-based searches via Settings > Applications > Search. To prevent your Windows Phone camera from recording GPS details in each photo meanwhile, go to Settings > Applications > Pictures & camera and switch Off the setting labeled Include location (GPS) information in pictures you take.
As you might have noticed, the apps listed here are all native to Windows Phone 7. Localization settings in other apps should offer the ability to disable location-based services – for instance the official Windows Phone Twitter app allows you to enable/disable the Location for Tweets field in Settings > General.
Are there any Dangers to Disabling Localization?
Disabling localization can have some interesting effects to your Windows Phone – for instance if you find yourself lost, resorting to Bing Maps will mean that you have to first re-enable the location settings and wait while your mobile network updates your present position.
However there are no dangers to disabling localization, only a minor inconvenience. Even Microsoft's Find My Phone tool, that is accessed via your Windows Live account, will continue to work when localization is disabled.
References
All references and screenshots from Windows Phone 7.