Top 10 Paid Apps for Windows Phones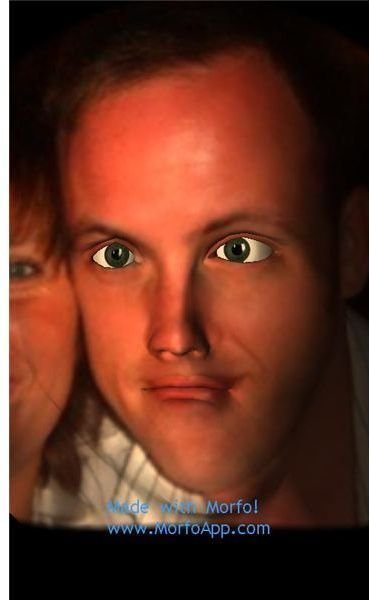 Choose the Right Apps for Windows Phones
By March 2011, the Windows Phone Marketplace holds something approaching 10,000 apps – not bad for a platform that has been going for only 5 months. However, while many of these apps are free, just as many are paid apps, requiring a purchase either via your Zune client or via the Marketplace Hub on your phone. No one wants to spend money on useless software, which is why it is a good idea to spend some time checking reviews and ratings of apps before purchasing, and if available trying out the trial mode.
While Microsoft offer a list of the top rated apps, these are mixed in with games, so it is tricky to see just what are the most popular downloads, whether free or paid. As such we've put together this top 10 list of paid apps for Windows Phone to help you to decide what to install today!
Morfo
One of the most remarkable apps for Windows Phone 7 is Morfo, a clever image manipulation app available for just £1.99 (UK price) from the Zune Marketplace.
The idea is simple - you snap a close-up portrait photo of a friend, load it into Morfo and then use the app to manipulate the subject, giving them movable eyes and mouth and generally having a bit of fun with the outcome! This is a great app that is guaranteed to raise a laugh with anyone who sees it in action!
See our guide to using Morfo for more information on this fun app.
SleepMaster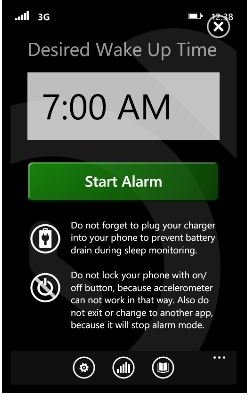 If you have trouble sleeping (or trouble waking up…) then you should try SleepMaster, one of the top-rated paid apps for Windows Phone 7. The app works by detecting your sleep patterns, which it does from the phone's position next to your pillow, and records them, looking out for any changes in your motion as you near the point when your alarm is supposed to sound.
Also featuring a sleep timer function (a selection of environmental audio tracks to help you sleep) and the ability to select a tune from your library, SleepMaster delivers all of the usual alarm clock functions.
Available for just £1.99, SleepMaster is the most impressive alarm clock you will ever find!
VLC Play!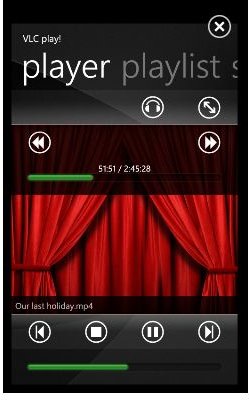 If you're not aware of the VLC player for Windows, you should be - it is probably the best media player available, offering the ability to play back almost any audio or video file type. Best of all, VLC is open source and free to download, which hasn't exactly hurt its popularity!
VLC Play is a useful remote control for VLC, allowing you to browse media files on your PC, remotely start VLC and control every function of the media player from your phone. Some features require the free PC-side server application, and the app costs £2.49, although a free trial is also available. Ideal for any media center using VLC as its player.
Maps Pro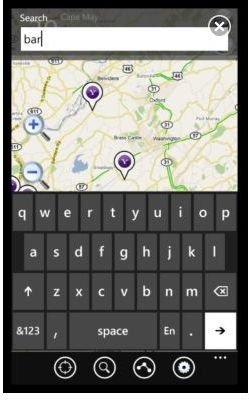 Costing just 79p, Maps Pro is a very useful app that combines overlays from various map services to deliver you the ultimate in mobile-map related search and discovery. You can use Maps Pro to generate routeplans to locations, search for places that you want to visit and display their webpage or phone number, and Maps Pro will even remember where you parked your car!
Much of the functionality provided by this app is already present in the Bing search tools on Windows Phone 7 - however, the inclusion of search results from other providers is useful, and combining them together makes Maps Pro a useful mobile map solution.
iKamasutra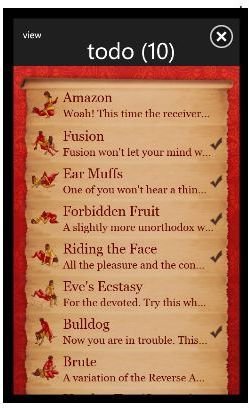 Remarkably, one of the most popular paid apps for Windows Phone 7 is iKamasutra, an online guide to the ancient eastern art of Kamasutra and its importance in lovemaking.
This app features images describing positions that might be adopted and therefore isn't recommended for minors. However, the app features various ways to view different arrangements of the male and female dynamic as well as marking off completed positions, rather like completing an Xbox LIVE achievement (but without the 200 points).
iKamasutra is available for just £2.49 and will either prove extremely useful to you or be nothing more than an amusing diversion.
Top Paid Apps for Windows Phone: X-Ray Simulator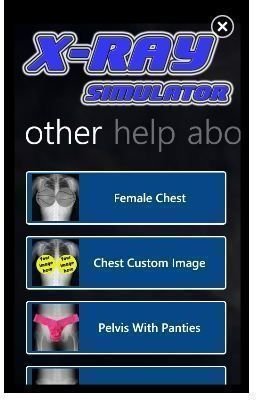 Far from being a highly-rated app, X-Ray Simulator nevertheless remains a very popular novelty, no doubt due to it following the path from the old "x-ray glasses" toys that were once stocked in joke shops.
Costing just 79p and with a free trial available the X-Ray Simulator allows you to perform x-ray gags on friends and family, choosing from the default trial "broken arm" image or any custom images you might import into the app. X-Ray Simulator is a fun diversion and one of the most popular novelty apps on the Zune Marketplace.
SkyMap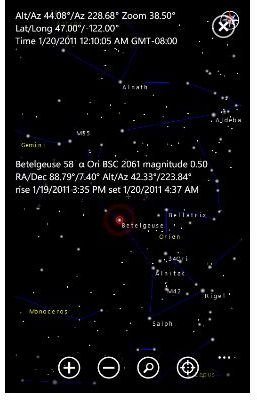 If you're a fan of watching the sky at night, SkyMap is a great app for displaying names, coordinates, magnitude and other information on over 110,000 stars, planets, moons, the sun and other objects that can be seen at night.
Useful for both casual stargazers and amateur astrologers, this 99p app will help you locate constellations, deep space objects and planets as well as offer a range of customizations and settings. With gesture support for browsing images of the sky and the ability to find out where heavenly bodies are positioned at any time between 1900 and 2100, SkyMap offers far more value than its price suggests.
Outdoor Navigation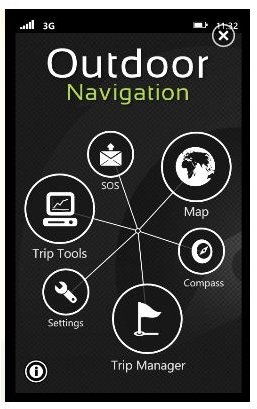 Costing £3.99 but full of useful off-road navigation features is Outdoor Navigation, an app designed for various off-road activities such as biking, jogging, skiing, geocaching and many others.
Using Bing, OpenStreetMap and OpenCycleMaps, Outdoor Navigation features a digital compass, track recording and the ability to plan routes, not to mention the inclusion of an offline map system that allows you to use maps that have been downloaded to your phone.
Although expensive compared to some other apps, Outdoor Navigation is a feature-packed alternative to other off-road navigation apps and as such should be considered the king of the crop.
Weave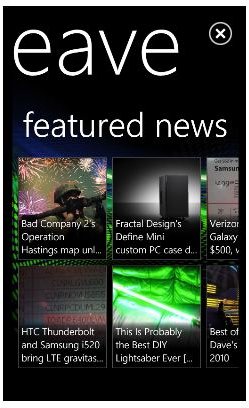 Described as the world's best news reader, Weave is certainly fast and offers a new way to enjoy RSS feeds, featuring 33 pre-loaded categories such as videogames, technology, world news and financial news.
In addition, this £2.49 app allows you to add RSS feeds to the already massive selection of 180 pre-loaded sources such as CNN, USA Today, NY Times, Engadget, ESPN and more.
What sets Weave apart from other RSS readers on Windows Phone 7 is its speed - it really is quite fast, and the integration with the Metro UI is perfect. Rounded off with options to share items on Twitter, via e-mail or Facebook, Weave should be your default choice for a Windows Phone 7 RSS reader.
Sky Mobile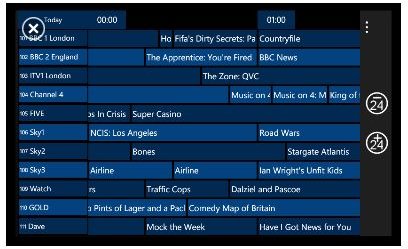 Available for Windows Phone 7 owners in the UK, Sky Mobile is a very clever app that not only displays TV listings, it also allows you to remotely program your Sky+ or Sky+ HD satellite decoder box with the shows you want to view and record!
In the UK, there are two types of Sky viewer - those with a subscription and those without. If you don't have a Sky subscription then you cannot take advantage of this 99p app, but if you do then you can use the Sky Mobile app to browse listings, pick out programs you want to catch and then program your TiVo-like Sky+ box to record!
References
All references and screenshots from the Zune Marketplace.