Using the Official Windows Phone Twitter App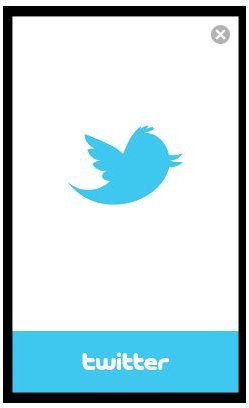 You Can Tweet with Windows Phones!
One of the most popular social networking tools is Twitter, the microblogging service that requires you to send updates in just 140 characters (hence "micro"-blogging). Twitter has a number of different interfaces – you might use an account at the official website or a desktop client such as Twhirl, but more and more people are using mobile phone apps to tweet, share images, etc.
Windows Phone 7 users are no different, and an official app for Twitter has been available since the platform launched.
While the future Mango update will bring Twitter integration into the People Hub, this doesn't mean that the official Twitter app for the platform will be overlooked – after all, the Facebook app is popular and that network already has People Hub integration.
Available free from the Windows Phone Marketplace, the Twitter app is easy to use, fits in seamlessly with the Windows Phone Metro user interface and lets you perform all of the common Twitter tasks and activities.
Screenshot provided by writer
Getting Started with the Windows Phone Twitter App
After installation, first use of the app will require you to set up your account – if you don't have one already don't worry as you can do this via the +Create account menu option. Otherwise use +Add account to add your account username and password. Note that multiple accounts can be added, although only one can be used at any time.
When an account is added or selected you will be taken to the Timeline view for that account, where all of the people that you follow on Twitter will have their posts displayed in chronological order.
It is from here that you can send updates, messages and view any mentions.
Sending a Tweet with the Windows Phone 7 Twitter App
In the Timeline and other tabs of Twitter you will notice a series of buttons at the bottom of the screen – these are, from left to right, Refresh, Compose, Message and Search. By dragging the ellipses […] you will also see Settings and Profile menu items.
Sending a Tweet is a case of tapping the Compose button and then typing in your Tweet. Note that this can be done in landscape mode as well as portrait mode, useful if you prefer typing in this way. At the bottom of the Compose screen you should notice a new set of buttons. Tweet will send your message (regardless of the type you're sending, Tweet, @reply or Direct message) while Places will enable location services for Twitter. Usernames will allow you to add the name of any of your followers and people you follow while Photos will access the Pictures Hub and allow you to share a new or old photo via the photo sharing service you choose in Settings > Services.
Further Twitter Options
In addition to the main Twitter Timeline view you can pan right to see Mentions (where people have directed public messages at you) and Messages (where direct, private messages have been sent to you). You can also add and edit lists, useful for anyone who has a lot of people to follow.
Further options can be found in the Settings view, where more Accounts can be added and various General settings can be applied.
References
Author's own experience