Watching Movies on Windows Phone: DVD Conversion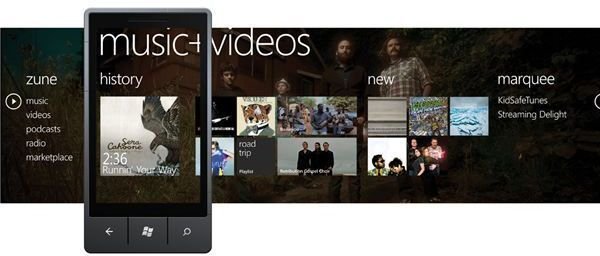 Watch DVDs on Your Windows Phone!
So how can you use your Windows Phone for DVD watching? With a Windows Phone 7 device you're equipped with a good quality portable media player thanks to the incorporation of the Zune player. The Windows Phone 7 Zune player is accessed via the Music & Videos Hub, and affords the same functionality to your phone as buying a Zune HD.
Thanks to your phone's sync relationship with the Zune desktop player you can synchronize media from your PC or laptop, including video clips that originated on DVD.
This isn't easy, however. To begin with you will need to some specialist software to copy the video, and this data will also need resizing and reducing in order for you to view the most efficiently-sized clip on your device.
Also note that you shouldn't be ripping content from discs that you do not own; furthermore, the ripped data should not be shared.
Installing DVD Ripping Software for Windows Phone 7
In order to use your Windows Phone 7 to view a DVD, you will need some suitable software. One choice is the ImTOO DVD to Zune Converter, which is available to download as a trial from ImToo.
Note that when installing ImTOO DVD to Zune Converter, a default option is to install the ImTOO toolbar. There is no need to agree to this – all that it will do is slow down your browser, and as toolbars present an additional risk of your browser being hijacked, feel free to choose the No Thanks option.
(The trial version of ImTOO DVD to Zune Converter will allow you to convert up to 3 minutes of a file – a full conversion, to allow your Windows phone to play DVDs, can be performed by buying the full application, which costs $29.)
Ripping a DVD for Windows Phone 7
After installation, your DVD ripping software will be ready to use, and should automatically launch. To proceed, insert the DVD into your computer and click the DVD button on the toolbar; you will be able to select a drive, and in a few moments the contents of the DVD will be listed.
You can now decide which items on the DVD you want to convert, using the checkboxes on the left. Meanwhile use the Profile drop-down menu to select a suitable output profile. For converting videos for viewing on Windows Phone 7, choose the Zune-WMV Video option. If you need to change your destination folder, click Browse… - otherwise, leave this as it is, but keep a note of it.
When you're ready, click the Rip checked item(s) button, or press CTRL+F5; you will be prompted to register, but will also be able to choose the Remind me later button. The length of time to completion will depend on your computer hardware; expect about 10 minutes for a movie on a modern computer.
Syncing Your Ripped DVD with Windows Phone 7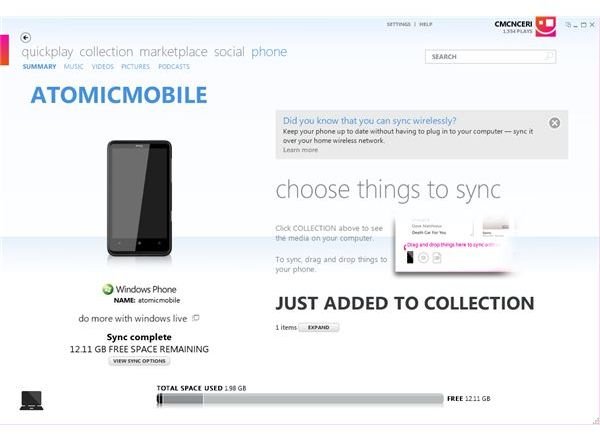 Once converted into a suitable format for viewing on your Windows Phone device, you will then be able to synchronize the file with your phone via the Zune desktop client.
To begin, find the file on your computer by browsing to the destination folder. Next you should attempt to play the clip to ensure that it has converted; for the best results playback in Windows Media Player.
Next, go to the Zune desktop client and then open Settings > Collection > Videos; here you will need to confirm that your destination folder is listed. If not, add it via the Manage button.
You will then need to browse to Collection > Videos in the Zune client and find your ripped DVD video clip. With your Windows Phone 7 handset connected to your PC via USB, drag the clip to the phone icon in the lower left corner, and then confirm the sync has completed via the Phone tab (this only appears when your phone is connected).
Finally, on your Windows Phone 7 handset open the Music & Videos Hub where you will find the ripped video listed under Videos.
References
Sources:
Image credits: