Is Your Windows Phone 7 App Missing?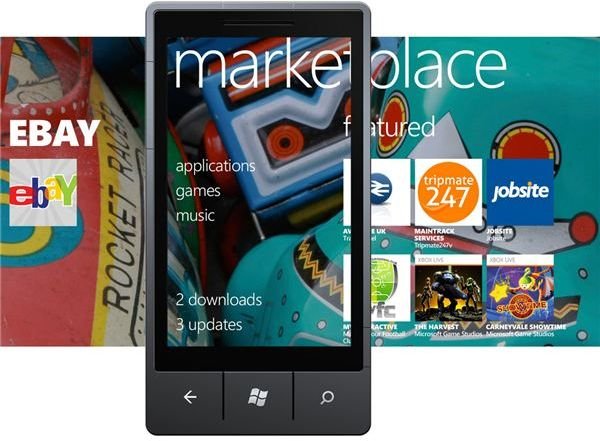 Why Won't My App Install?
Microsoft's Windows Phone 7 platform features a Marketplace Hub – a means to browse for and install apps and games on the device – and this can run into trouble from time to time.
Common faults involve the apparent disappearance of a newly downloaded app, as well as apps being purchased or trialled but for some reason not appearing on the handset. While only minor problems these can be quite frustrating, particularly if you're planning on enjoying a particular game or need the app you downloaded straightaway.
Luckily these problems are easy to resolve, and you can soon be back to trouble-free Windows Phone 7 use!
Windows Phone Marketplace Recap
While we've already covered the processes involved in the Windows Phone 7 Marketplace, here's a quick recap.
In order to purchase an app or game, visit the Marketplace Hub on your phone or browse the Zune client on your PC. Games and apps can be selected for download via the Trial or Buy buttons, and depending on the amount of data involved these will be downloaded over the air or held off until a wireless connection can be acquired. The download might also wait until the phone is synced with the Zune client. Any downloads or purchases made via the Zune client will also wait until the phone is synced before installing.
Windows Phone App Missing? Try This!
If you find that your Windows Phone 7 app is missing, you will need to check a couple of things out. First, confirm the app has been purchased or a trial has been chosen by going back into the Marketplace on your phone and trying to choose the item again.
Don't opt to purchase it if you only chose a trial initially (in fact, never purchase without trialling software); instead, restart your phone and the Zune client on your computer and then try another sync – you can check the status of the sync via the Phone link in the Zune menu.
Finally, once you have established that the app has been downloaded but isn't showing in the Programs menu, check the Games Hub; some apps have been incorrectly indexed and as such appear listed as games when installed.
Game Purchased But Not Appearing
Games and apps might also refuse to appear on your Windows Phone 7 device because they have in fact not yet been downloaded. You can check the current downloads via the Marketplace Hub on your phone – along with any listed updates that need applying. You should see that the game or app that you're waiting for is pending download.
Syncing with the Zune client will fix this – alternatively, head to Settings > WiFi activate your wireless connection and then return to the downloading item and tap and hold to display the Retry option. Once connected to your wireless Internet, the app or game should download.
References
Source:
Images: