Top Windows Phone 7 YouTube Apps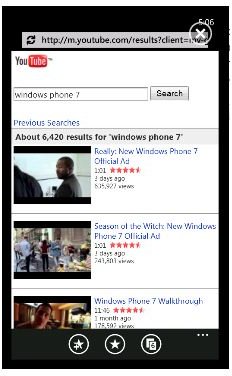 Watch YouTube on your Windows Phone!
One of the top uses for any mobile device is to access YouTube Mobile and enjoy some streaming video content. Several Windows Phone 7 YouTube apps are available, all of which are intended to allow the user to access the popular video streaming service from the convenience of their mobile phone.
The mobile version of YouTube is pretty much identical to the version you access via your desktop browser, offering billions of clips from 1950s TV adverts to a wedding that took place this morning.
The following selection of apps for Windows Phone 7 is available via the Marketplace Hub or the Zune desktop client.
YouTube – Microsoft
The "default" YouTube app is probably the first one you will come across in the Marketplace. Designed by Microsoft as one of the first apps for Windows Phone 7, YouTube is basically a browser-based interface to YouTube Mobile which then launches a video player when you select your chosen clip.
Sadly, it is inelegant and most astonishingly fails to integrate with Windows Phone 7's Metro user interface in any way, shape or form.
A poor show from Microsoft, the "official" YouTube app at least has the advantage of being free – because you probably wouldn't want to pay for it.
YouTube Browser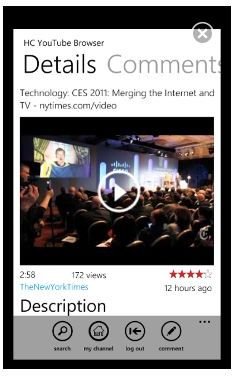 Two versions are available of this app, a free one and a premium 79p (UK price) download. As noted by the name, YouTube Browser is exactly that, a means of browsing and searching the YouTube website for video clips.
When it comes to viewing clips, you will need to have the Microsoft YouTube app installed in order for YouTube Browser to take advantage of the player.
The idea is good and it is a worthy attempt to make light of the poor Microsoft app, but YouTube Browser should only really be used if for some reason you are unable to use any of the following Windows Phone 7 YouTube apps.
YouTube – LazyWorm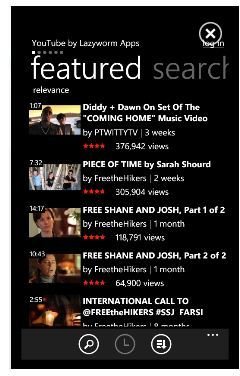 There are two apps from LazyWorm – YouTube by LazyWorm and LazyTube. Both apps feature the same user interface, although LazyTube costs 79p and YouTube by LazyWorm is free. There doesn't seem to be an awful lot of difference between the two apps, although reviews on the Marketplace indicate that LazyTube has some issues storing login details while YouTube by LazyWorm has performance issues, depending on your phone. One nice advantage with these apps is the presence of social network sharing such as Facebook links.
As with YouTube Browser, both LazyWorm apps require the presence of the Microsoft YouTube app in order to playback vidos.
RealTube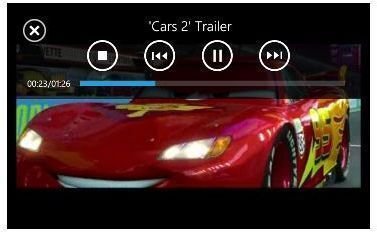 Another good choice for a Windows Phone 7 YouTube app is RealTube, which in fact offers access to more than just one popular video website. RealTube offers HD video streaming from YouTube and several other video sites, as well as featuring a nicely integrated user interface.
Most impressive of all, RealTube slots itself nicely into the Music & Video Hub, allowing you to quickly and easily find the app and the videos you have previously viewed.
RealTube is available for £1.99 in the UK and as a free trial.
Windows Phone 7 YouTube Apps: HTC YouTube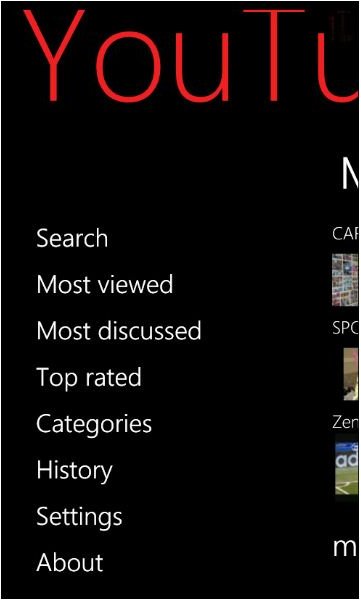 Finally, if you're using an HTC phone you have the advantage of a superior YouTube app among the various HTC-only apps created for Windows Phone 7. This app features full integration with the Metro UI and allows you to scroll through a list of the most viewed, most discussed and top rated with a simple left-to-right swipe through the menu.
The app can also be set up to provide high quality video in preference to a fast download, although note that this doesn't yet mean that high definition is available. If you're using an HTC Windows Phone 7 you shouldn't even be thinking about any of the other YouTube apps – this is the best of the bunch.
References
Image reference: Windows Phone Marketplace