Windows Phone 7 Barcode Readers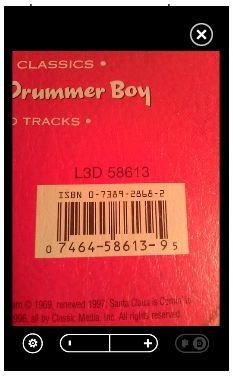 What Are Barcode Readers?
Barcodes – the small panels of black stripes found on magazines, deodorant, apples and pretty much every other consumable that you can imagine – are seemingly everywhere, so it makes sense to have a mobile app that can take advantage of them.
They have many uses – barcodes can be used to download software to a mobile device just as they can be used to add objects to a mobile shopping list (assuming a database is available for reference).
Several barcode reader apps are available from the Windows Phone 7 Marketplace.
Pic2Shop
This is possibly the most vital app you could have on Windows Phone 7 – and it's free! This fully automatic Windows Phone barcode reader will scan the barcode of the item you're holding and then check online for a price!
Clearly this offers a considerable money saving benefit, and with this price comparison tool in your hand you should be able to save on some expensive items; Pic2Shop might even help your Windows Phone 7 handset pay for itself!
QRCode Reader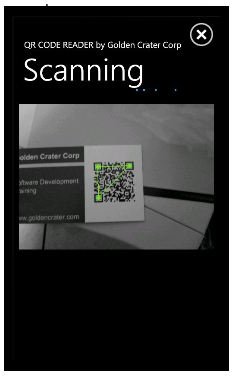 With a mobile QR code reader you can take advantage of links to websites, contacts, send pre-written email and SMS messages and much more – and the QRCode Reader app gives you this functionality for just 79p (UK price).
Additionally, QRCode Reader allows you to use QR codes that you already have saved on your phone as well as reading new ones, which is easily done by holding your camera steady and waiting for the auto-focus to snap the image when it is sharp.
Windows Phone 7 Barcode Readers from Microsoft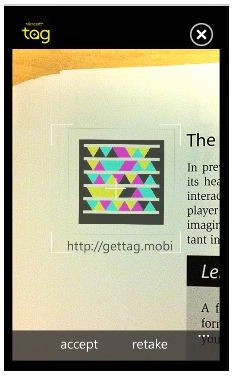 From Microsoft comes their high-density barcode reader, Tag Reader, designed to read Microsoft's own alternative to the standard square blocks found in QR Codes.
Rather than squares, Microsoft Tags use triangles, with the intention being that more information can be communicated and their use is largely limited to promotional material for electronics hardware that Microsoft has an interest in.
The Microsoft Tag Reader app is free, although you might find it useful to use in conjunction with the next app.
I'm a Tag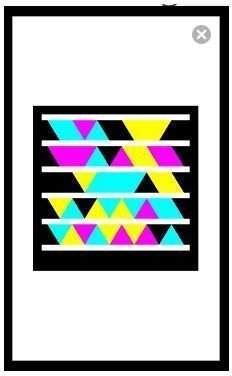 As well as checking tags with your Windows Phone 7 handset, you can create tags! The I'm a Tag app costs 99p in the UK and is intended to create a personal tag just for you to add to your Windows Phone Pictures Hub and then upload to either Facebook or your SkyDrive for you to then share with friends.
It's certainly an unusual app and some people might not take kindly to the option of being barcoded, but it makes a great addition to the other available barcode apps for Windows Phone!
vinWOW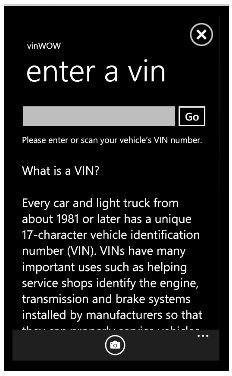 While not strictly a barcode reader, vinWOW serves a similar purpose – to track an ID number and return information related to it. Rather than shop-based consumables, however, vinWOW requires vehicle identification numbers (VINs) and allows you to acquire details about the vehicle and its history for the past 30 years!
This app is free and extremely useful if you're planning to purchase a new car – using vinWOW you can compare your findings with the details in the logbook, and query any inconsistencies that you find!