The Top 10 Must-Have Free WP7 Apps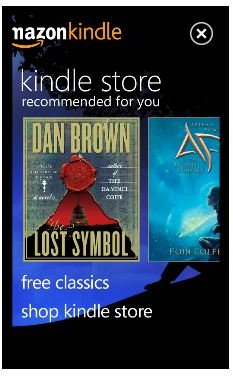 Must-Have Free WP7 Apps!
A new Windows Phone 7 handset needs all of the best free apps available to provide a truly mobile experience. Since its release in October and November 2010, an initially slow but steady stream of apps has become available for Microsoft's new mobile platform.
With apps from Amazon, IMDb, supermarket chains and many more, there is a huge selection of free mobile apps that you should have on your phone in order to get the most out of this exciting new mobile platform.
Each of the following Windows Phone 7 apps is free, exclusively from the Marketplace.
Amazon Kindle
While not quite a full Amazon app for last minute online shopping from the comfort of your phone, the Amazon Kindle app does feature access to a store of its own as well as the Project Gutenberg library, enabling you to read thousands of classic, copyright-free tomes absolutely free.
The app itself is easy to use and offers three reading modes (black on white, sepia, white on black) to aid with comfortable reading, and relies on your Amazon account to sign-in and buy or download titles.
YouTube by LazyWorm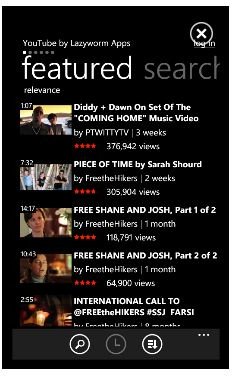 Although Microsoft included a YouTube app in the Marketplace, all that app seems to do is provide an interface to YouTube Mobile, with viewed videos added to the Music and Videos hub. YouTube by LazyWorm tries a different route – a YouTube app that looks like a Windows Phone 7 app.
Fully searchable and providing access to user comments, the only downside with YouTube by LazyWorm is that it provides only standard definition clips – there are no HD videos available.
Adobe Reader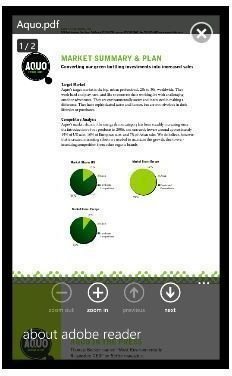 No mobile platform can be considered worthy until it can open PDFs – and the Adobe Reader free WP7 app is one of the best, available free and making it easy to read eBooks, comic strips, reports – pretty much anything that is in PDF format!
While it isn't possible to natively save PDFs from your computer to your Windows Phone, you will still be able to open PDFs from emails and the web and these are saved to your phone so that they can be launched from the app. With the expected zoom and next/previous page buttons, the app also supports swipe scrolling and pinch zoom.
Facebook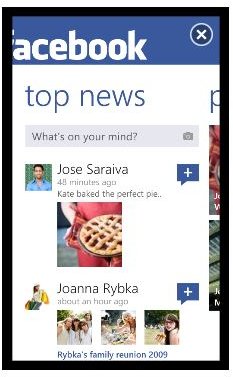 Possibly the best mobile version of the popular social networking tool, the Facebook app for Windows Phone 7 offers a great interface to the status updates of your friends as well as providing access to your uploaded photos and those of your friends.
Events and friend notifications can also be added, while access to your Facebook inbox messages is also included. In fact the only thing missing from the app is integration with the Facebook chat network, which can be acquired with an additional app.
Note that you might prefer to use the People Hub's native integration with Facebook.
IMDb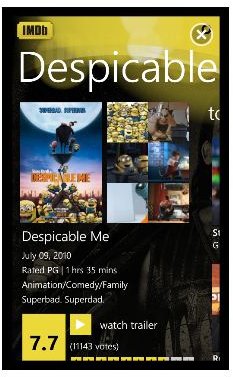 One of the most impressive apps for Windows Phone 7, the IMDb app provides a wonderful interface with the popular online movie database website.
While IMDb.com seems to have suffered in recent years with too many adverts and poor site design, the free WP7 app throws all of this away in favour of seamless integration with the Windows Phone 7 Metro UI.
The result is one of the most impressive mobile apps on any platform.
Weatherbug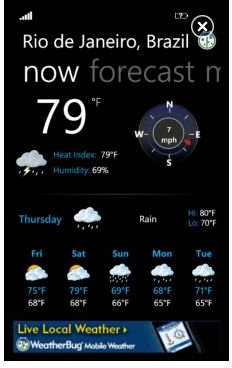 If you're looking to get the latest weather reports, there is only one Windows Phone 7 app you should be using. Weatherbug features the latest weather news and information, with the added option of a Weatherbug live tile to display weather on your Start screen.
The app offers hourly forecasts and a 7-day forecast as well as various weather overlays for Bing Maps, depending on your location, along with the expected enhanced forecast details such as humidity, UV warnings, etc.
Messenger by Miyowa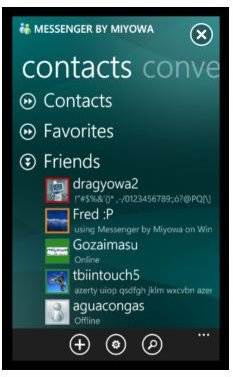 Curiously Windows Phone 7 doesn't feature a native messenger app for Windows Live, despite having various other forms of integration with the service!
The result is that a third party has come along and provided a Windows Live Messenger app for free, pretty much stealing Microsoft's thunder on the way. As messaging apps go, this one isn't quite perfect but it does give you the opportunity to text chat with your Windows Live contacts from the comfort of your Windows Phone 7 handset!
Few messaging apps exist on Windows Phone 7, so Messenger by Miyowa is a rarity.
Last.fm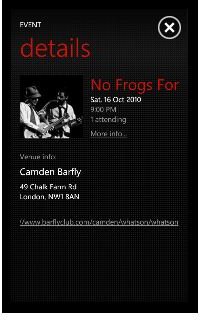 Free music streamed to your phone? It can only be Last.fm, the WP7 free app of the popular music streaming website. Probably the best thing about Last.fm is the lack of adverts that appear on the mobile version – while the desktop browser version features adverts that appear alongside the currently playing artist the mobile app is limited to links to their records on Amazon and concert tickets.
Best enjoyed over Wi-Fi, Last.fm is also suited to generous 3G network tariffs.
Voice Recorder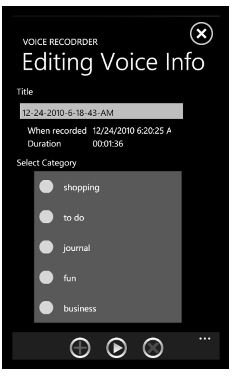 Although it is called Voice Recorder, this free app for Windows Phone 7 can do so much more. Initially, it is ideal for dictating ideas to your phone, stuff that you might wish to type up or investigate in more detail later on, but this is only the beginning of this app's abilities.
However, you don't have to limit this app to recording just your voice – you might also use it to record quick demoes of guitar or any other analogue instrument you have to hand, just as you might use it to record audio at an event you're attending.
eBay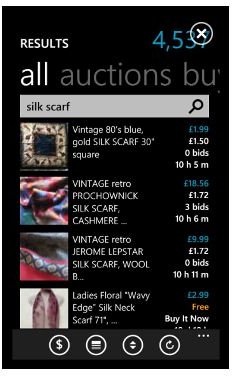 While there might be no full Amazon app available for Windows Phone 7, you can still take advantage of online shopping with your Windows Phone 7 device via the eBay app!
Featuring great integration with Windows Phone 7, the eBay app allows you to search, bid and check your current sales and purchases on the popular online auction marketplace. All of this basically means that you can check your item's progress while you're on the move, and need never be tied to a computer while eBaying!