Xbox LIVE and the Problem with Windows Phone 7 Games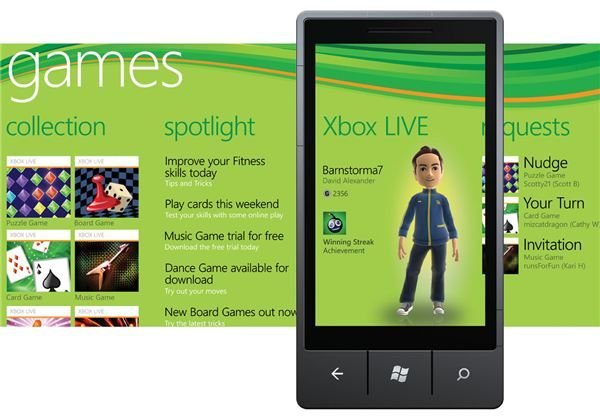 Problems with Windows Phone 7 and Xbox LIVE
Windows Phone 7 was launched in October to much fanfare by Microsoft. Intended to wipe away the memories of the clunky Windows Mobile operating system and combining the successful Zune media player with a smartphone, Windows Phone 7 would also allow Microsoft to manage the apps that would be permitted to run on the platform.
In a masterstroke Microsoft also included integration with the Xbox LIVE gaming network. This meant that certain games – mainly by publishers with a proven track record – would ship with achievements that could be unlocked, and the points added to an Xbox LIVE Gamerscore.
This functionality has seen Windows Phone 7 gain some vital credibility as a rival to Android and iPhone. However, there are a few issues surrounding some Windows Phone 7 games.
Pricing Problems and Refunds
One of the major issues with Windows Phone 7 games is the question of pricing. The majority of games are pitched fairly, costing perhaps £2 at most; but these games aren't the problem.
Microsoft's Xbox LIVE integration for big name games has resulted in a price point of as high as £7.99 for one game (Guitar Hero) while most others are around £5.49. Comparative titles on iPhone can be found for less than half this price, indicating that there is a higher margin in operation on Windows Phone 7.
Could this pricing damage the platform? Possibly – but probably not on its own. There would have to be a secondary issue to really frustrate gamers – something like an inability to acquire a refund if a game fails to work as advertised.
Windows Phone 7 Games Game/App Updates Failing
Although Windows Phone 7 handsets have a minimum spec, there is no uniform design. Execution of features such as the touch sensitive screen and motion sensor is different across devices from different manufacturers, and these problems can contribute to some of the issues experienced with games failing to launch or display correctly.
Note that delays with games and apps launching are set to be resolved with the Windows Phone 7 update in early 2011.
While some of the above might sound discouraging, developers have been taking notice, and updates are released to resolve some of the issues that have been reported by dissatisfied customers via the feedback system on the Windows Phone 7 handsets and Zune desktop clients.
Resolving Failed Updates
There is a possibility, however, that some updates are not correctly applied, which would explain why problems with some games seem to persist long after they are initially reported. The quickest way around this problem is to uninstall and reinstall the game in question.
Go to Start > Games on your Windows Phone 7 and tap and hold the game title in question. Select Uninstall from the context menu and the game will be removed.
You will then need to reinstall the Windows Phone 7 game, so connect your phone to your computer or activate Wi-Fi and browse the Marketplace to find the title. Click on it, choose Buy and the Marketplace will inform you that you already own the game, and offer you the option to download it again. Agree to this and the game – with all of the correct updates – will be installed.