Windows Phone 7: Multitasking vs Tombstoning

What is Multitasking?
Multitasking has been around for a while now, being one of the main selling points of Windows 3.1. It is basically an act in which a computer is able to perform multiple tasks at the same time, which at one point might have been something as simple as displaying the time and running a calculator application but is now more recognisable as, perhaps, running a virtual machine and a multi-tabbed web browser.
This ability now exists on many phones, such as iPhone, Android and even the old Windows Mobile platform. One of the key complaints from users of Windows Phone 7 is its inability to perform multitasking.
But does a phone actually need this feature?
Windows Phone 7's Multitasking Alternative: Tombstoning
Windows Phone 7 handsets are all equipped with powerful 1 GHz processors, so the prospect of them being able to handle multitasking at some point in the future is certainly a possibility. In fact some level of multitasking occurs; the phone will ring when you're listening to music, and you can also browse the web. Indeed, if Windows Phone 7 was incapable of multitasking, it wouldn't be able to check for emails.
The type of multitasking that some users are missing is the ability to run a game, browser and MP3 player all at the same time, while making sporadic phonecalls. However, experience with other platforms will illustrate that this only slows down a phone, regardless of whether it is a top end Android or an iPhone 4.
In place of multitasking, Windows Phone 7 features tombstoning, a method by which the application is frozen until you return to it. This works better in some cases than others – if you tap Start or Back while in the middle of typing notes in OneNote, returning to the app will bounce you down to the line of text you were on. However, it is less than perfect in Internet Explorer, where the web history is unavailable via the back button once you return to the browser.
Multitasking and Gaming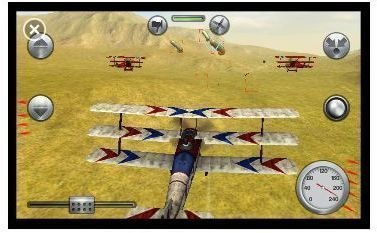 As you might have gathered, tombstoning is effectively an auto-pause feature, allowing you to take calls safe in the knowledge that your attempt to unlock an Xbox LIVE achievement won't fail because the game kept running and you lost a life.
In fact tombstoning is pretty vital for gaming, and has little effect on most other apps such as email or any that you might have downloaded from the Windows Phone 7 Marketplace.
If your interest in multitasking is purely from a "listen to music while browsing" perspective, then this is quite possible with Windows Phone 7 – all you need to do is press play on an MP3 or album, tap Start, go to Internet Explorer and start browsing!
Despite the lack of an apparent need for application multitasking in Windows Phone 7, Microsoft are apparently considering introducing it at a later date via an update – whether or not this makes much difference to the current tombstoning method is something that we will only know when multitasking is introduced.