Review of Amazon Kindle for Windows Phone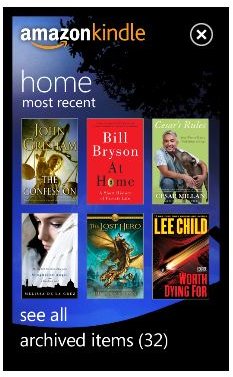 Finally an eBook Reader for Windows Phone 7
Ebook readers for Windows Phone 7 have been a rarity so far since the platform was launched in late 2010 but that looks set to change with the release of Kindle for Windows Phone.
Amazon's eBook reading client is available for free from the Windows Phone 7 Marketplace and can be used to purchase and read books from the Amazon Kindle store, as well as acquire for free a vast selection of classic titles.
So just how good is this version of the app, and is Windows Phone 7 suited to enjoying eBooks in the same way that larger, tablet and e-reader devices are?
Kindle for Windows Phone's User Interface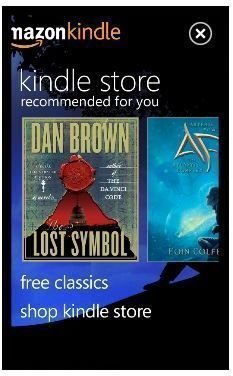 Note: that this review of Kindle for Windows Phone 7 was conducted on an HTC HD7, which has the largest screen of all devices on the platform, something which should prove suitable for reading an eBook. The same might not be true of the smaller devices.
Featuring the expected integration with the Metro UI which graces Windows Phone 7, the Kindle app is split into three main sections: Home, listing all books that you have synced with your device, Kindle Store where you will find recommendations listed and access to the store, and your account Menu where account info and legal details can be viewed.
Everything looks very nice to begin with, and downloaded books can be read one page at a time, not by scrolling up and down but left and right, mimicking the traditional physical "turning of the page". It is satisfying and while the LCD TFT display of most Windows Phone 7 handsets is not as friendly on the eye as a physical Kindle reader, it seems comfortable enough. The S-AMOLED displays of the Samsung Omnia 7 and Samsung Focus should offer a more pleasing experience.
Browsing for Books and Making a Purchase with Windows Phone Kindle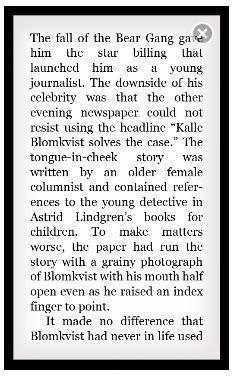 Via the Shop Kindle Store button you can begin to browse the books that are available to be read on your device, and this is where the app begins to suffer slightly as there is a clear lack of integration between the app on the phone and the browser that is launched to view the books in a device-optimised version of Amazon's Kindle Store. This is unfortunate as the previously slick app loses its Metro UI integration, something which Windows Phone 7 users will feel is vital to their handsets identity.
There is also the added frustration of having to enter your Amazon account details twice – once when you first use the app and then once again when you browse for books. Hopefully these integration issues will be resolved with future updates.
If you buy a Kindle book you will be charged to your usual Amazon-associated bank account, although given the amount of Gutenberg Project titles available unless you're buying brand new books you probably won't be spending that much on eBooks.
The Epilogue (4 out of 5)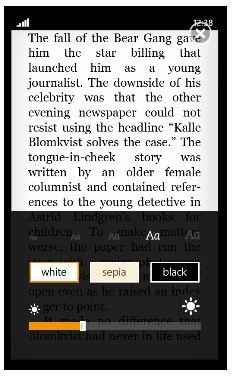 Kindle for Windows Phone 7 features little in the way of configurable options, with only the ability to deregister the phone listed in the Settings screen. This would be useful if you decide to use a different device for reading Kindle eBooks.
As an initial release of a much-wanted Windows Phone 7 app, Kindle is a step in the right direction, offering the expected functionality but missing out on the seamless nature of other Windows Phone 7 apps.
In this it is similar to the official YouTube app which delivers everything in a nice Metro UI interface and then ejects the user into the browser for the "business end" of things. Paying more attention to the success of the IMDb app would seem to be the way forward for established names like Amazon, but there are plenty of opportunities for future updates to resolve this small problem.
Otherwise this is a great app and a vital addition to the Windows Phone 7 platform