Have Fun with the Windows Phone 7 Camera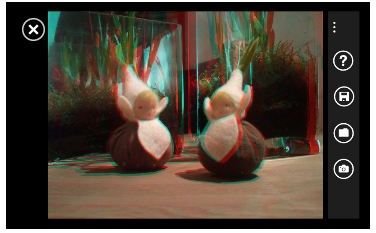 Fun Apps for Your Windows Phone Camera
With the Windows Phone 7 camera you can snap and upload an image to a social networking site in under 10 seconds – but why rush in, when there are plenty of other things you might do to the image first?
Various fun apps have been released for Windows Phone 7 that allow you to apply interesting post-production effects to your photos. These can be used in very interesting ways, allowing you to add 3D effects, include new elements in your snaps and apply amusing moustaches and eyes to your snaps!
By taking photos, editing them and then uploading the amended images you can create interesting talking points on your social networking page!
3D Camera
Fans of the anaglyph method of creating 3D images – the type that are tinted red and blue/green and viewed through coloured filters mounted in glasses – will find that the 3D Camera app will allow them to make their own!
It's all very simple – the app takes advantage of your Windows Phone 7 camera hardware and takes three images simultaneously, overlaying them, adjusting the position slightly and applying a red and cyan filter to the outlines of the object you have snapped in order that they can be viewed later with suitable glasses.
Hopefully this is just the start of interesting camera apps for Windows Phone 7; the Android platform has apps that enable the creation of stop motion animation and time-lapse photography.
In the UK, 3D Camera costs 79p from the Windows Phone 7 Marketplace.
Womanizer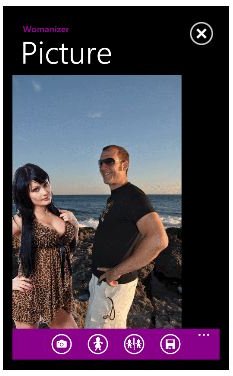 Ideal for anyone who likes to show off and brag about their success with the ladies, the Womanizer app features over 40 women that can be dragged from an index and placed alongside you (or anyone you might want to "set-up") in a photo.
Using just your finger you can mirror the women images in order to make them look as though they are interacting with the subject of the photo, as well as reposition and resize them to really get the best results.
Available with a trial mode, Womanizer can be purchased from the Windows Phone Marketplace for just £1.99.
Faceart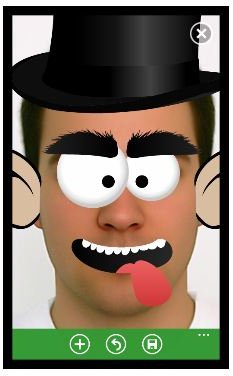 If you're keen on making a fool out of yourself or others, the Faceart app (79p in the UK, no trial) is a great way of doing so. Offering the ability to select a suitable image from your library (it will need to be a portrait, either one of you or a friend) and resize it to match the dimensions of your phone's display, Faceart's true purpose is to provide you with a range of interesting new elements to add to your image.
You might add horns or a moustache, a hat or new eyes or even a combination of all, with each new element able to be resized and repositioned for the best effect!