The Windows Phone 7 NoDo Update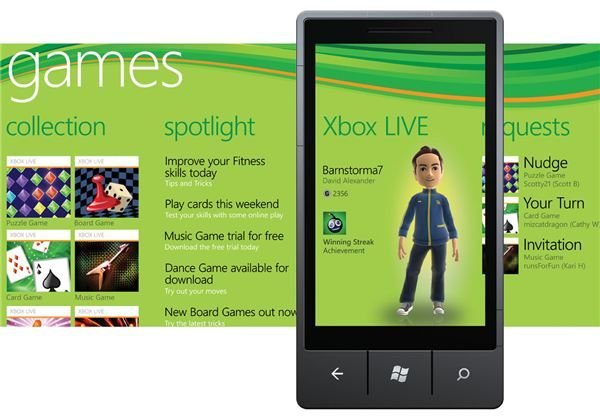 The Windows Phone 7 NoDo Update
Following the release of Windows Phone 7 in October and November 2010 several problems were identified – one by Microsoft themselves who announced at the handset launch that they would be resolving the glaring omission of copy and paste in the first update.
The Windows Phone 7 "NoDo" update is set to be distributed in Q1 of 2011, bringing copy and paste and additional system stability to users of the platform, which features on devices by Samsung, HTC, LG and Dell.
But what else is available in this first update, and how will it be distributed?
What is NoDo?
The Windows Phone 7 update has been codenamed "NoDo" (after a Microsoft employee omitted to bring donuts to a development meeting despite losing a bet) and will feature copy and paste support, an element that has been glaringly missing from the platform.
In addition to this, NoDo will bring CDMA location support, something that has been said to be preventing the devices being sold on Verizon and Sprint networks in the USA, as well as an improved Marketplace interface with a revised search function. The original search tool was good enough for the platform at launch, but 5,500 apps later a lot of scrolling is involved.
Finally, the update will bring additional speed and stability to launching certain apps and games, something that might turn out to be as popular as adding copy and paste support!
How will Copy and Paste Work?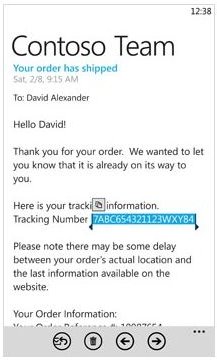 It is currently too early to say exactly how copy and paste will work, but judging from the screenshots issued by Microsoft, the much-needed new feature (which will improve mobile blogging, among other activities) will rely on the already-present tap to select feature.
If you aren't aware of this, while typing an email or text message Windows Phone 7 will highlight words it suspects to be errors with a red wavy line. These words can be tapped in order to select them and this prompts a selection of alternatives to appear. Copy and paste looks like it will be using a similar methodology with a small contextual icon appearing to facilitate the copying and the pasting of text.
Applying the Windows Phone 7 NoDo Update
The update is expected to be made available in Q1, probably January or February. At the time of writing (mid-January) the NoDo update for Windows Phone 7 is currently at "gold" status, which means it is being tested by the networks before being distributed to users.
Getting the update requires that your phone is correctly configured to detect and download it.
This can be checked by going to Start > Settings > System > Phone Update; here you will see a notification option (Notify me when new updates are found) and an option to check for updates using the phone's mobile data connection.
With both of these options checked, your phone will inform you when the update is available – use the wireless connection to download it!