Should I Buy Windows Mobile or Windows Phone 7?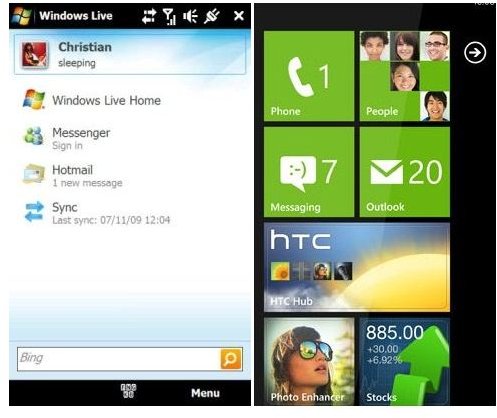 Should I Buy Windows Mobile or Windows Phone 7?
One of the most curious things about Windows Phone 7 is the fact that Windows Mobile devices remain available, 4 months after the release of the new platform. This has led to some confusion by some mobile retailers, and it is important to be clear on exactly what is offered by each platform.
For instance, Windows Mobile is capable of tethering (something that was possible long before iPhone devices were offering such functionality) while Windows Phone 7 is not. This is just one of several differences that might impact on your enjoyment of the device if you choose the wrong platform.
The Strengths of Windows Phone 7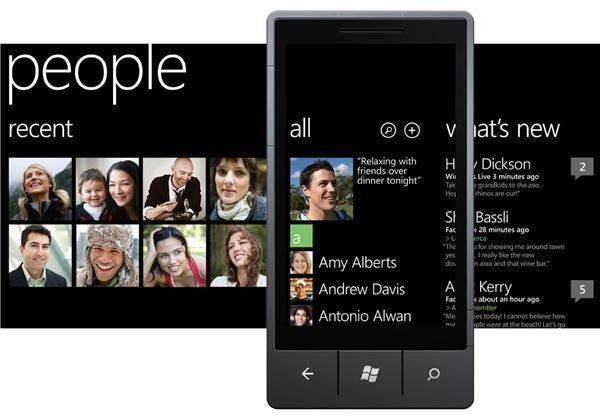 The obvious strengths of Windows Phone 7 are its superior user interface (thanks to the Metro UI Windows Phone 7 is arguably the most intuitive mobile platform yet), minimum specification and integration with Microsoft Office and Microsoft Office Web Apps.
Organising data into "hubs" has been a masterstroke, allowing users to quickly and easily find and manipulate data relating to images, contacts, access music and video and quickly launch apps and games without spending hours flipping and scrolling through various screens.
In addition the platform has been designed to be more secure than Windows Mobile, with apps and games available exclusively from the Windows Phone 7 Marketplace.
However, despite all of these strengths, there are still a few areas in which Windows Mobile has a bit of an advantage.
User Interface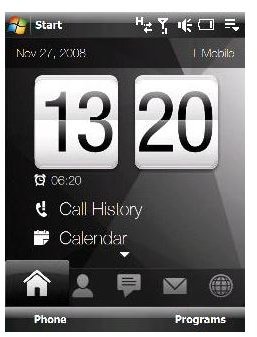 Windows Mobile features a user interface that is best described as "Windows on a phone". If you're lucky enough to be using the HTC TouchFLO 3D or Sense UI then you probably won't have seen the true Windows Mobile 6.0 user interface.
However, as clunky as it is, it does allow deep access to the configuration of various settings, from configuring mobile and wireless networks to adjusting how the keyboard and stylus (remember those?) are used.
Windows Phone 7 automates the setup of networks, something that might be seen as restrictive to certain users and more than likely necessitating custom, in-house apps in certain enterprise-level situations – something that isn't yet possible.
Office Integration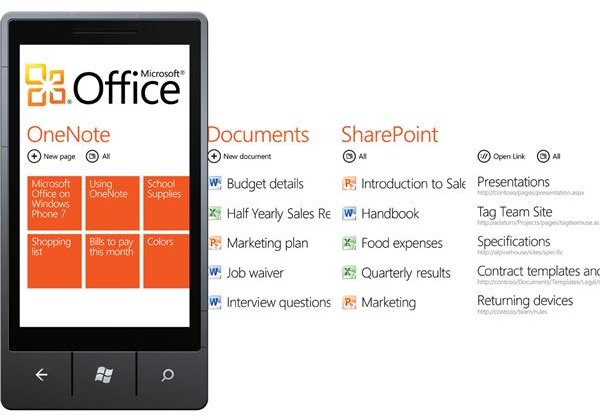 Many organizations have opted for Windows Mobile in the past for its Microsoft Office Mobile apps, stripped-down versions of Word, Excel and PowerPoint that allow the user to take work with them (and in the case of PowerPoint Mobile, display it).
Windows Phone 7 also includes a version of Microsoft Office Mobile, but getting files off the phone can prove difficult. For instance, without access to a SharePoint server Microsoft Word, Excel and PowerPoint files are "trapped" on the phone unless you share them via email. Windows Mobile meanwhile allows files to be shared via email, saved to SD or phone memory or even synced via ActiveSync.
The only way to effectively use Microsoft Office Mobile on Windows Phone 7 for non-corporate users is to take advantage of OneNote and sync notes with a Windows Live account, which can then be edited in a desktop browser or opened in the desktop application.
Apps and Games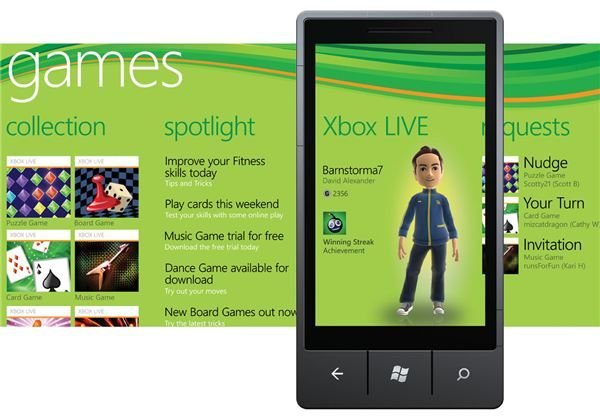 Just as the Apple iPhone and Android phones have been developing an ever-increasing number of mobile apps and games, a vast development community has been doing its utmost to keep Windows Mobile alive until the release of Windows Phone 7.
These developers have created Windows Mobile versions of many popular iPhone apps, taking advantage of the hardware available in more recent handsets (such as the HTC HD2, a very similar handset to the Android-powered HTC Desire and Windows Phone 7 HTC HD7) to show just what can be done with the aging platform.
Such apps and games could be downloaded and installed for free – even if they were premium products – due to the ease with which such software can be packaged and transferred between devices.
As the Android and iPhone platforms have seen success largely due to the model for dealing with and distributing apps and games, Windows Phone 7 needed a better way, which it has found in the shape of the Marketplace and the Zune desktop client, which maintains the security of the device and prevents apps and games being pirated.
Windows Phone 7 vs Windows Mobile
There are many similarities and differences between the two platforms, but despite Windows Mobile support being reduced in favour of Windows Phone, it still has a purpose and quite a large following. Websites such as XDA-developers.com might have moved onto developing for Android and Windows Phone but it still has a thriving Windows Mobile community.
Similarly, www.freewarepocketpc.net continues to provide new Windows Mobile applications to its readers on a daily basis.
Furthermore, Microsoft need to be actively educating mobile phone salesmen, particularly in Europe, on the benefits of Windows Phone 7 and its genuine position as a contender in this marketplace. Various observer reports indicate that shoppers venturing out to purchase a Windows Phone 7 handset are being rebuffed by retailers in favour of Android and iPhone.
Until changes are made to Microsoft Office Mobile and tethering/Wi-Fi hotspot capabilities on Windows Phone 7, Windows Mobile is going to remain just as likely an alternative as Android and iPhone.