Top Useful Windows Phone 7 Tools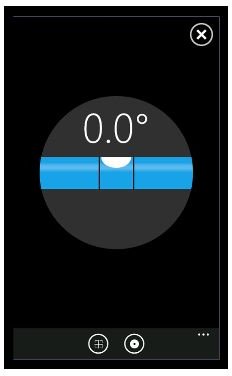 Useful Windows Phone 7 Tools
Fully functioning smartphones are often the target of unusual applications and tools and Windows Phone 7 is no different. Whether you're putting up a shed, surreptitiously scanning documents or tapping out a rhythm, there is a useful app for pretty much any occasion.
These apps might have little relation to any other group of Windows Phone 7 apps covered here on Bright Hub but that doesn't mean that they might not turn out to be useful at some point in the future - in fact it is more than likely that you will find at least one of them particularly vital.
You can find all of the following exclusively via the Windows Phone 7 Marketplace.
Level
Ever needed to put up shelves in the middle of the night, but been unable to find a spirit level? One of the obligatory apps for any device with an accelerometer (along with a Light Saber app) is a spirit level.
Level fulfils this role perfectly on Windows Phone 7, offering both tube level and surface level modes so that you can get to the bottom of whether that shelf edge is level and if the brackets are in fact lower at the back than at the front.
Even better, Level is free and features a pleasing user interface.
PDFer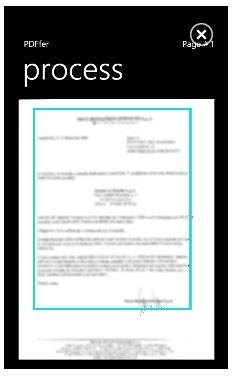 This low-cost app (79p in the UK) allows you to take photos of documents and convert them to PDF for emailing. Documents can be scanned by taking a picture with your camera phone, and PDFer will also let you crop the image down, resize and set image options.
For users that are always on the go, this is a great little app that can save a lot of time and effectively puts a desktop scanner in your hand.
The trial version restricts use to single page PDF documents which are also watermarked.
World Clock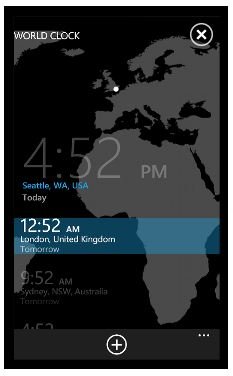 A great Windows Phone 7 tool for frequent flyers or anyone who has regular international contact, World Clock allows you to quickly check the time in multiple cities around the world.
While it might be easy in theory to add 9 hours on the time in London to work out the time in Sydney, Australia, or subtract 5 hours to determine the time on the US east coast, with daylight savings time in various countries coming into force on different dates it can still be confusing. World Clock is a quick way around this, and is available free from the Windows Phone 7 Marketplace.
Where's My Car?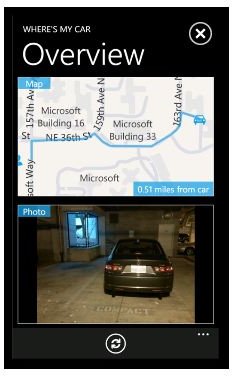 Going to a new town and parking up is always a risk – how do you find your way back to the car? Taking note of local landmarks is a good way, but you might still run into trouble in a multi-storey car park.
The Where's My Car app is a way of combating this, and offers a means of finding a way back to your automobile by taking a photo of it and using location services to log its position on a map. This free app will also present you with a route to take when returning to your car, saving valuable time and hopefully getting you back to your car in minutes.
Windows Phone 7 Tool for Developers: Phone Info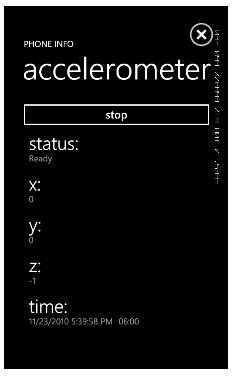 Windows Phone 7 users can find out information about their phones by going to Settings > About where information about the device and the operating system as well as other developer-specific details can be found.
So what is the point of Phone Info, the free app that also offers these details? Well, it actually presents much more information, such as data about your device's accelerometer and how GPS and AGPS are detecting your current location.
While not useful to the standard Windows Phone 7 user, Phone Info should come in handy to app developers.