Windows Phone 7 Xbox Live Integration Discussed - Is It Good Enough?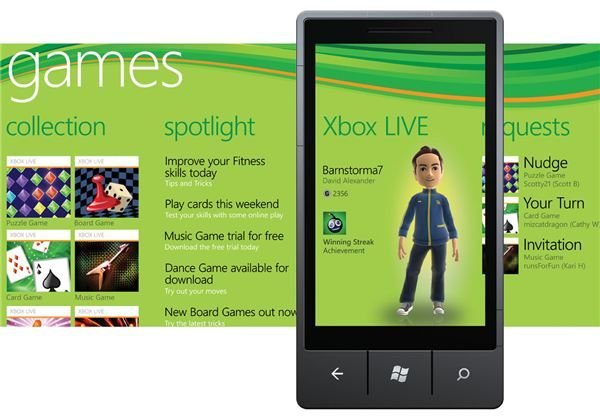 What Does Xbox LIVE Integration Mean?
If you own a Windows Phone 7 device, you are in possession of a superb mobile gaming device that is at least on a par with the iPhone. While there are fewer titles available for the Microsoft device (as a result of it being much newer) where Windows Phone 7 excels is in its integration with Xbox LIVE.
This integration puts Windows Phone 7 at the forefront of the next stage of mobile gaming, as a means of playing content that is an extension of a full game on an Xbox 360 or Windows PC.
More Than Just the Gamerscore?
Several Windows Phone 7 games are available that provide integration with Xbox LIVE. You can find these on the Marketplace in Zune desktop or on a Windows Phone and they are all premium games, meaning that a fee must be paid before they are downloaded and installed on your phone.
With Xbox LIVE integration activated on your phone (something you can enable and disable via Start > Settings > Games), suitably equipped games will then contribute to your Xbox LIVE Gamerscore.
This is, of course, only a low level of integration. While there are additional downloadable Microsoft apps that allow you to edit your avatar, view your Gamerscore and message Xbox LIVE contacts, at present the system currently has some way to go to meet the features promised before the launch of Windows Phone 7.
Xbox 360 vs PlayStation 3 Round 4: Mobile
While the eternal question remains unanswered (which is best Xbox or PlayStation, Xbox 360 or PlayStation 3, Xbox LIVE or PS3 Online?) it would seem that Sony are following Microsoft's lead with Xbox LIVE integration and developing a PlayStation Phone.
This device (a Sony Ericsson handset, similar to the X10) runs Android 3.0 (aka Gingerbread) and features a similar hardware spec to Windows Phone 7 handsets. A dedicated Sony gaming market is planned for the device which rather than having a slide-out keyboard has hardware gaming controls secreted beneath the display.
Sony's intention with the PlayStation Phone is clear, of course, and this offers a definite aspect of competition to Microsoft's plans for Xbox LIVE integration.
Where is Windows Phone 7 Xbox LIVE Integration Headed?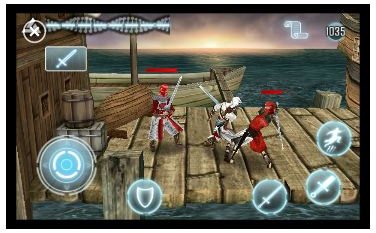 There is still a long way to go for Xbox LIVE integration, however. While some of the already-present features such as basic multiplayer, sending messages between console and phone and simultaneous sign-in are good, there is a distinct lack of the 50+ Xbox LIVE titles for Windows Phone 7.
Still to be added (and possibly set for arrival with the upcoming Windows Phone 7 update) is real-time multiplayer games, as the current multiplayer games are limited to turn-based gaming.
With these systems unified under the LIVE banner and a wider selection of games and sub-games available, Windows Phone 7 can become a major component of the Xbox LIVE platform and become even more attractive to Xbox 360 owners – not to mention offer a good alternative to the PlayStation Phone.
(Screen captures by author)