Top Windows Phone 7 Lamp & Signalling Apps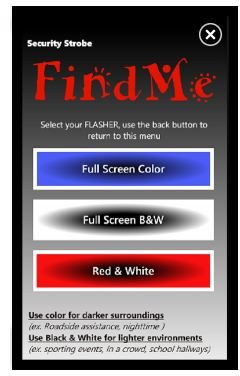 Portable, Instant Flashlight!
Are you looking for something, but can't quite see it? If so, you must be in the dark. What you need is a flashlight, but what good is that knowledge when all you're carrying is your Windows Phone 7 handset?
As it stands, there are dozens of mobile flashlight apps available on the Zune Marketplace, from standard torch apps that give your control of the LED flash on your camera phone to programmable Morse code messengers.
With such a wide variety of apps to choose from, it might prove tricky to track down the right sort of flashlight for the task at hand.
SecurityStrobe
This is an unusual free Windows Phone 7 lamp app that has several purposes, namely to act as not so much as a torch but as a "here I am" light.
Basically, you use the app to shine a strobing coloured or white light that can be seen up to half a mile away, brilliant for if you're waiting for roadside assistance or trying to stand out in a big crowd of people.
The developer of the app is planning some interesting updates, such as adding flashing shapes that might also help anyone using the tool.
Morse SOS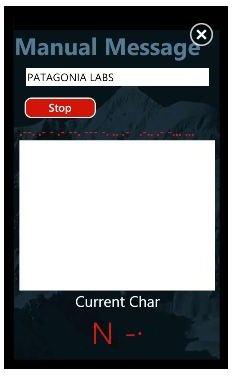 Designed mainly as an SOS lamp for sending messages in Morse code, this app (£2.49 in the UK) can be used as a lamp in case of a power cut and as a camping light.
Six lamp colours are available, but the real big feature is the programmable Morse messenger tool. All you need to do is enter your message; the correct Morse translation will appear and a small white box on the display will begin to flash the message out to your recipient. The Morse message can be stopped at any time and also displays the current character in English and Morse so that you can see how far through the message you've got.
Most importantly, Morse SOS features an option to disable the screen switching off as per the default idle setting, as well as speed settings that can be adjusted for amateur Morse readers.
HTC Flashlight
If you're using a HTC Windows Phone 7 device then you will have access to the HTC Hub, a small sub-Marketplace where you can download a handful of apps that aren't available for other Windows Phone 7 models.
One of the best flashlight apps available can be downloaded from here. Simply called Flashlight, this app takes control of your camera LED flash to set it as a powerful torch with three power settings. Sound effects can be disabled to prolong battery life which is particularly useful when coupled with the pre-programmed SOS Morse message. Flashlight is free for HTC phone users.
Mood Light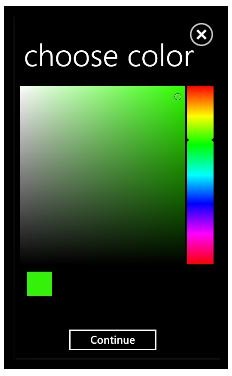 This is an unusual Windows Phone 7 lamp app that basically gives you a night light to place at the side of your bed for reading or keeping away the shadow monsters.
Available for just 79p in the UK, Mood Light combines a colourful way to drop off to sleep with various presets such as a "romantic candle" or "relaxing" and like other apps it can be used to send an SOS Morse code message.
Also designed to be used as a standard flashlight, Mood Light sends a single or a rainbow spray of colour around your room.