Great Windows Phone 7 GPS Apps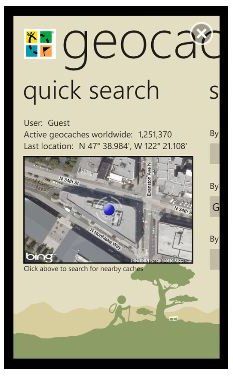 The Power of GPS
Many GPS applications are available for Windows Phone 7, from the popular fitness and exercise related apps to geocaching and map related applications.
While you may think that with Bing Maps installed you have all of the GPS related aps you could need, this couldn't be further from the truth. GPS apps can be used to wake you depending on where you are in the world, display weather reports based on your location and even find useful information about your current location.
These Windows Phone 7 GPS apps are available exclusively from the Windows Phone 7 Zune Marketplace.
Geocaching: Windows Phone 7 GPS App
One particularly popular use for GPS on mobile devices is to engage in the pastime of geocaching the outside "treasure hunt" game where you search for one of the million geocaches hidden around the world.
The Geocaching app makes use of Bing Maps to navigate to caches where you can then record your discoveries, and as with all good outside apps it features a motion-sensitive compass. Once caches are found and you update your log it is immediately saved on www.geocaching.com, and if you don't have a mobile internet signal you can save the update until you do.
A trial mode is included with Geocaching, while the full app is £7.99 in the UK.
GPS Alarm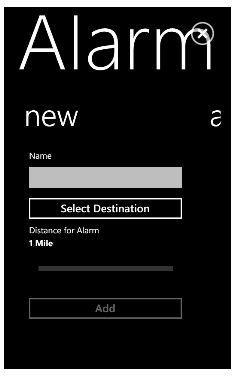 If you're a regular traveller on trains or buses and coaches and have a tendency to drop off to sleep and miss your intended stop, this useful Windows Phone 7 GPS app will wake you up when you get to your destination.
Using GPS, the application will detect your location and alert you with an alarm as you near your stop; all you need to do is enter the name of the city or stop that you want to disembark at.
GPS Alarm can also be used in the absence of a regular satnav in order to alert you to the fact that you are nearing your destination or junction.
Smarty
This top Windows Phone 7 GPS app will detect where you are in the world and then search for useful information concerning your location.
Available for just 79p in the UK, Smarty uses your GPS location to search for useful businesses and information, as well as displaying directions on how to find them from your current location. Useful information supplied by Smarty includes the location of banks and gas/petrol stations, hotels and much more.
If you're travelling often, this is a great app to have installed on your phone.
MyRadar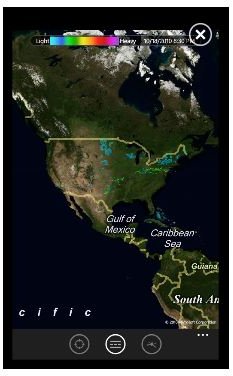 Potentially the ultimate GPS app for Windows Phone 7, MyRadar does one thing – tells you what the weather is going to be like in the near future. There is no forecasting with this app – MyRadar uses satellite imagery combined with your current GPS location to display the current weather situation and uses information from other nearby places to show you how the weather might change.
Note that MyRadar currently only displays weather information for residents of the United States 48 contiguous states, so if you're in Alaska, Hawaii or anywhere else in the world, this free app will not work.