Top Music Apps for Windows Phone 7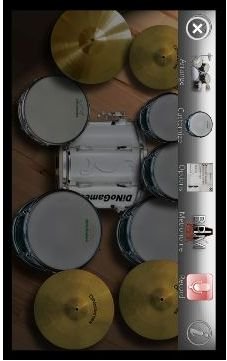 Play a Tune on your Windows Phone 7!
Windows Phone 7 handsets feature capacitive touchscreens, great graphics and superb sound – so why not take advantage of the various music-related apps that are available for the platform?
Such apps include guitar tuners, keyboards, drums and much more, and it is possible to build a whole band with a single Windows Phone 7 handset!
Each of the apps listed here is available exclusively from the Windows Phone 7 Marketplace, accessed via the Marketplace app on the phone or the Zune player on your PC.
Drum Machine
Definitely the best out of the selection of percussion apps is Drum Machine, a tool that lets you play the drums on your phone.
This music app for Windows Phone 7 smartphones is available for 79p in the UK and it features its own metronome as well as 7 different drum types and 160 available sounds. The possibilities with this application are considerable, from playing along to your favourite tracks to perhaps miking up your phone to record it in the studio!
Piano Music Apps for Windows Phone 7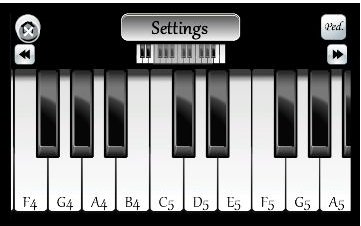 It's difficult to pick out a winner among the piano apps, as there are so many of them!
Worth mentioning however is Piano 7, which features lots of options and has good responsiveness and seems as though it isn't trying to do too much (always a failing of mobile music apps) – it's stripped down and fun to use. Piano 7 is also free, and includes a metronome.
For something a little different, however, you might take a look at TouchTones Mobile (£1.99 in the UK), a unique way of making music that involves you sliding your finger across the screen.
Sound Looper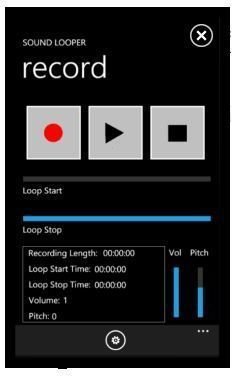 Costing just 79p from the Zune Marketplace, Sound Looper is a very cool app for recording sounds and building loops out of them.
Volume and pitch of the sample you have recorded via the phone's microphone can be adjusted, and the app is also intended to be used as a beat box or backing track. There are several similar apps available for Windows Phone 7, but Sound Looper seems to do the job best by keeping it simple.
Archetype Guitar Tuner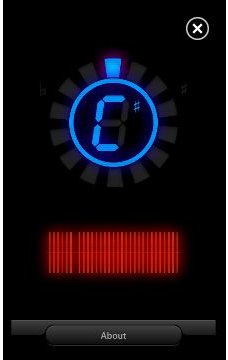 There are several guitar tuner apps available for Windows Phone 7. One in particular stands out. Archetype Guitar Tuner features an easily understood user interface and feedback system, displaying a "meter" on screen so that you can establish how close you are to getting the string in tune.
Available for £1.99 in the UK, no trial version is available with this app. However, if you're looking for a guitar tuner, this is the one to go for.
For more Windows Phone 7 music apps, have a search through the Windows Phone 7 Marketplace on your handset or via the Zune desktop client.