Is the Nokia 2660 Mobile Phone Worth Buying?
Introduction
The Nokia 2660 is a no-frills mobile phone with Bluetooth functionality and basic features. The phone's performance and design, however, leave a lot to be desired. While the design is very simplistic, the performance is sub-par as compared to other mobile phone handsets.
Design (3 out of 5)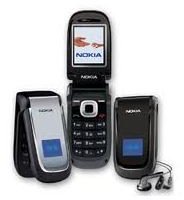 The Nokia 2660 is a very basic, clamshell handset. While some users may find it plain and dull, it can be a good device for those who prefer a handset with a simplistic design that's easy to use rather than a handset with stylish form which is not user friendly at all. The 2660 has a silver and black color frame and compact size measuring a length of 3.43 inches, 1.76 inches in width and 0.84 inches in depth. The handset has a weight of 2.89 ounces so this phone will not feel heavy when kept in a pants pocket or purse. The phone also comes with clean lines and a decidedly retro look.
A 2.55 mm headset jack is located on top of the handset with a covered flap, along with the charger jack. Conspicuously absent is a dedicated volume toggle which can be quite frustrating since users have to go through the navigation menu when adjusting the sound level when they are on a call.
The main screen is of the LCD type and capable of displaying images at a resolution of 128x160 pixels. Aside from being small, the main LCD screen comes with a very simplistic resolution of blue and white hues. The screen is capable of showing up to 65,000 colors. The screen is able to show all the information most users require like the time, date, battery life and signal strength but you aren't going to be watching movies on it. Users can customize the main screen by changing the clock format and backlight time. Pictures and graphics don't look great at all, but this is expected given the low cost of this handset.
User Interface (4 out of 5)
Users can take solace in the fact that the 2660 comes with a spaciously designed navigation array, including a couple of soft keys, controls for Talk and End, and a central four-way toggle and OK button. The toggle is the only key raised, but the phone lacks the dedicated back key that has become a fixture in most Nokia handsets. The keypad buttons likewise are spacious enough for users to type in their messages. Large backlit numbers make it easier for users to use this handset. The tactile keys may not have that sturdy feel but still make texting and inputting of phone numbers a breeze.
Features (4 out of 5)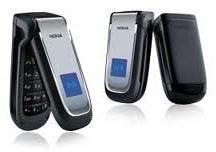 The Nokia 2660 has an address book capable of storing 400 contacts with room for five phone numbers per contact. The phone book is also capable of storing email address, job title, company name, formal name, nickname, address, birthday and notes. Contacts can also be paired with photos although this can be quite tricky given that the 2660 does not have a camera. Contacts can be organized into groups. Only groups however are capable of storing ringtones. The 2660 only has seven pre-set polyphonic ringtones.
The phone has very basic features like multimedia and text messaging, calendar, alarm clock, organizer, note pad, timer, calculator and stop watch. The surprising thing is the addition of a Bluetooth function and voice recording- two features which are not staples in low-end phones like the 2660.
The handset has one preset game (Tetris) although games can be added on the Nokia 2660 by buying Java titles using the phone's built-in WAP web browser. The phone is also customizable, with users having the option to change color themes, screensavers, alert tones and wallpaper.
Performance (3 out of 5)
The Nokia 2660 can be depended upon to deliver good audio quality and volume during phone calls. Users will hear the other person on the other line with little static. The 2660 delivers good sound quality with below average speakerphone quality. Calls using a Bluetooth headset are fine, although the experience varies according to the handset used.
Perhaps the most disappointing facet of this handset is its slow performance. For a simple phone, the 2660 is surprisingly and disappointingly slow. Users will notice a lag when moving between the menu icons or when moving forward and backward through the options in the main menu. For a low end model like the 2660, slow performance is unacceptable. The 2660 is said to last up to 7 hours of talk time and standby time of 13 days.
Verdict (3 out of 5)
The Nokia 2660 is a low end phone with surprisingly good design and basic features. While there are strong points in this phone, the slow performance of the 2660 is a major disappointment. Users may still want to choose the Nokia 2660 over a faster mobile phone simply for the low price if they can stand the surprisingly slow performance.
You may also want to read another Bright Hub article about the best budget Nokia phones.