Nokia 6500: Design, Features, User Interface and Performance
Nokia 6500
The Nokia 6500 is a super-slim device. It is a mid-priced phone that is pitched against other models like the Sony Ericsson W880i. This ultra slim phone has more features than you might expect from such a thin phone but it won't be competing with the latest smartphones. It should be enough for users in need of basic texting, calling and multimedia functions.
Design (4 out of 5)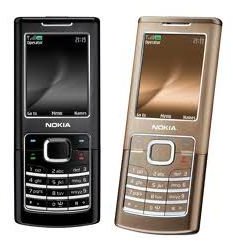 The Nokia 6500 gets a lot of rave reviews with its slim design. It is one of the slimmest phones from Nokia with a depth of just 9.5mm, even thinner than its predecessor, the Nokia 2630. The sleek look and comfortable feel of the 6500 makes it appealing to a broad number of mobile users especially those who prefer a mobile device that can be easily stored in the bag and pockets. The phone also features an aluminum frame in its upper half giving it a solid feel, although some have bashed Nokia for giving the other half of the phone a plastic feel.
Features (4 out of 5)
The 3G capable 6500 is able to support email and basic SMS and multimedia messaging capabilities. The Nokia 6500 also supports GPRS and EDGE data for faster transfer of data. The phone also comes with connectivity options like Bluetooth and micro USB connection that allows for easier transfer of data.
The 6500 features a good array of tools for personal information management like the typical alarms, timers, calendar, calculator, to-do list and notes applications that you'll find on most mobiles. One impressive thing with the to-do list and calendar applications is the fact that they can be synchronized with MS Outlook through a PC Suite application that is also available with this product. There are Nokia games incorporated in this phone like Snake III and Rally 3D. The 6500 has an internal storage of 940 MB which can store applications, audio files and photos.
The media player of the Nokia 6500 impresses with its ability to be synchronized with the Windows Media Player and the music manager software of Nokia. The player also allows creation of playlists and supports various equalizer settings. The media player can also organize music according to type, genre and artist.
There is also a web browser on this phone that supports 3 font sizes plus a functional page overview mode allowing for easier navigation of long pages. The browser however cannot support HTML sites.
More Nokia 6500 features on page 2
Features (4 out of 5)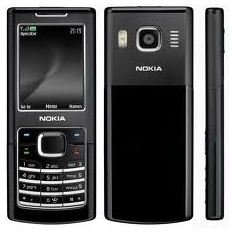 The Nokia 6500 phonebook can store up to 2000 contacts with the ability to store up to 5 phone number for each contact. The phonebook also allows customization by assigning pictures, videos, and ringtones. The phonebook comes with three view modes. The 6500 can also display contact numbers stored on the SIM card. Ringtones can be assigned to each contact. The 6500 can also show contacts in three modes. The phonebook's font size can be enlarged too while searching is made through gradual typing of the contacts name. Contacts can also be grouped and assigned with group ringtones.
The phone also features the familiar message menu of Nokia phones. The 6500 is capable of sending and receiving multimedia messages, with the same editor used for both text and multimedia messaging.
User Interface (3 out of 5)
Available in two colors: bronze and black, the 6500 is minimalist in design. The device has a height of 109 mm and a width of 45 mm. The display has a measure of 2 inches diagonally. The keypad however is noticeably flat making it quite difficult to input text messages, and it can be pretty impossible to type without looking at the keypad because of the poor touch orientation.
The battery cover of the Nokia 6500 is also a letdown since it is very difficult to open. The cover is quite tight so users will have to exert some effort in removing it. The 6500 however has good backlighting so you can use it easily enough in dark conditions.
Performance (4 out of 5)
The Nokia 6500 can be depended upon when making voice calls. Audio quality during voice calls was good, with both ends hearing each other well. The loudspeaker is also commendable as it is one of the most powerful in the market today. It can deliver good voice quality even in the loudest of environments. Also impressive was the snappy phone response with the 6500 not showing any lag when opening applications.
The battery of the Nokia 6500 can last up to 9 days while on standby and offers about 4 hours of talktime. For moderate phone users, expect the 6500 to last up to 2 days without recharging.
Verdict (4 out of 5)
The Nokia 6500 is a good, mid-priced phone that should work just fine for those who need a basic phone for texting, multimedia messaging and other functions. The slim form factor should attract many mobile phone users as well.