Google Earth for Nokia S60 Users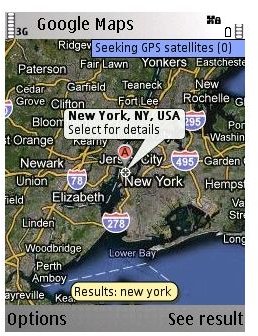 Google Earth is not only available for Windows and Linux but also supports mobile devices such as iPhone, Android, Blackberry and Nokia S60. It's amazing to see places using our phone! Using Google Earth for Nokia has saved me time when moving around places I'm not familiar with. Even taxi drivers have been helped by Google Earth and Google Maps.
To have Google Earth for Nokia smartphones, you simply need to visit the Google Earth webpage using your PC or Nokia phone:
If you use your PC, go to this website of Google Earth. Click on "Send to Phone" and enter your mobile number (without entering the country code). Next, select your country in the drop-down menu to receive a text message with the link to download Google Earth.
If you have your phone right now, simply open the built-in web browser then type https://m.google.com/, choose to download Google Maps.
Some Nokia users have asked where is Google Earth for Nokia when you install Google Maps? Well just load up Google Maps then choose "Satellite view" to start looking for places just like you would on Google Earth.
Installing and Using Google Earth for Nokia (5 out of 5)
You can install Google Maps to use the Earth or Satellite view on your memory card. It is not required to install it on your system drive. I like installing applications on memory card, giving the applications more power to use the system memory because it is not full yet. Google Maps require 1MB of disk space.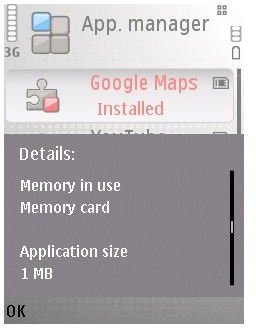 After installing Google Maps, you will find it in the Installations menu of your Nokia phone. To easily open Google Maps on your Nokia phone, I suggest adding a Google Maps shortcut to your Home Screen (Settings>Personalization>Home Screen>Mode Settings>Home Screen Applications>Application Shortcuts).
The first time you launch Google Maps to view the earth or search for locations by voice or manually typing, you will be presented by a Terms and Condition screen. Accept it to start using the program.
You can connect Google Earth or Google Maps using your SIM cards connection (GPRS, for example) or if there's public Wi-Fi, you can use that too because the program will search for any available GPS network.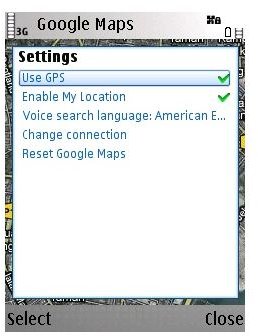 Features of Google Maps for Nokia S60 (5 out of 5)
With Google Maps for S60 devices from Nokia, you can enjoy the following features: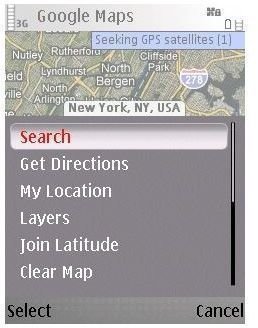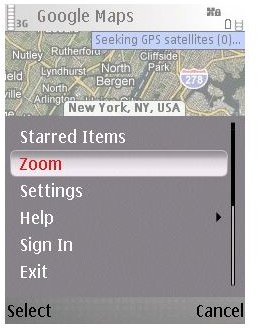 Search for a business name or location using your voice. I love this new feature because it works without issue. I tried searching for New York using my voice and the device was fast to recognize what I wanted to find and it was right on. The map of New York was displayed!

Browse or view a place using satellite view (this is the Google Earth version for Nokia) or just look at the map as your guide.

Find your family, friends or colleagues that are using Google Earth with Google account using Google Latitude. If you are going to meet a friend, a co-worker or new client, simply ask the person to use Google Latitude so you won't be lost in finding each other. This feature really works and it's very useful.

Avoid traffic when you have Google Maps. You can avoid getting caught in a traffic jam if you use Google Maps to display the traffic conditions.

Show your location and get directions - I've used this feature many times. When I travel to another state here, I always use the said feature to display to me my location and the direction where I'm heading. I even used this feature to help a taxi driver find the street of the Embassy and he thought it was very cool. I suggested to him to install Google Maps so he'll never have to radio their base for locations.
Conclusion
Google Earth is an impressive application for Nokia devices. Google Maps' UI and menu is easy to use. You'll never miss an appointment or lose your way when you have Google Earth for Nokia. Try it soon!