Discussing the Nokia C6 Design, Features, User Interface and Performance
Nokia C6
The Nokia C6 is a smartphone that is scheduled to be released in the second quarter of 2010. This midrange phone comes with a significant number of features and tools that should make it another bestseller from the Finnish company.
Design (5 out of 5)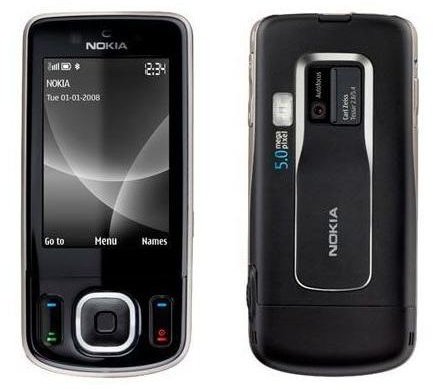 The Nokia C6 comes with a large TFT display with a size of 3.2 inches and resolution of 640 x 360 pixels. The display boasts of an impressive 16:9 image ratio. The display is also a resistive touchscreen, and users will love the easy inputting of text and scrolling of apps on this phone. The touchscreen of the Nokia C6 is combined with a physical, full QWERTY keyboard that slides out easily for faster inputting of messages and dialing of numbers. The Nokia C6 has dimensions of 113 mm in length, 53 mm in width and 16.8 mm in depth weighing 150 grams. The screen can support up to 16 million colors, resulting in highly detailed graphics and images. For a very well designed mobile phone, the Nokia C6 design gets an excellent score.
Features (5 out of 5)
The Nokia C6 is packed with features, which has led to many mobile phone fanatics salivating at the prospect of getting their hands on this eye candy. Just like in many modern smartphones that have been flooding the market of late, social media is an important feature in the Nokia C6. Thus the phone features quick access to popular social networking websites like Facebook and Twitter. Updating of status on Facebook is convenient and fast with this phone, thanks to its QWERTY keyboard. There are also widgets assigned for the social networking websites making it faster for users to connect to these websites and interact with their friends and family members. Users can also add shortcuts to their favorite Facebook contacts for faster access to their status and updates.
Internet browsing is also a breeze on this phone as it supports CSS, RSS, WML, HTML, Flash, XHTML, and Flash Lite, so virtually every website can be viewed fully on the Nokia C6. There is also quick access to email accounts especially popular services such as Google Mail, Hotmail, as well as a free account on Ovi Mail courtesy of the manufacturer. Of course, the essential features like multimedia, text messaging and instant messaging are incorporated on this phone.
There is a lot of customization to be done on this phone as the Nokia C6 comes with customized wallpapers, themes, screen savers and icons plus your choice of widgets, such as those that can be tapped to make real time updates on Facebook and other social networking websites. 
Features (5 out of 5)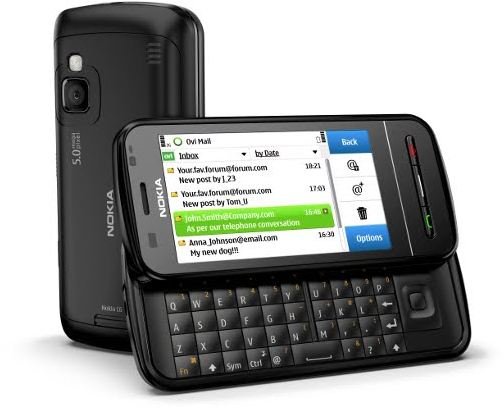 The Nokia C6 comes with a 5 megapixel camera that has a dual LED flash. The camera can work on different settings and modes, allowing users to take the most detailed photos. It can also switch from portrait mode to landscape mode. The camera has options such as auto focus, geo tagging, self-timer, digital zoom and exposure control. It can also take video clips at a widescreen ratio of 16:9 and support DVD recording quality of 30 frames for every second. The phone also supports the playing of Flash videos, and it can download and stream videos. The My Videos folder in the camera lets users quickly access their very own video clips recorded using the Nokia C6.
The phone also comes with a music player capable of sorting tracks and creating playlists. The music player can support different audio formats such as MP3, Real Audio 7, WMA, MP4, WAV, AAC+, AAC, eAAC+, M4A, and Real Audio 8 and 10. Playback may be enjoyed through the phone's built in speaker or through headphones plugged into the 3.5 mm audio jack. Meanwhile a music manager is also incorporated on the phone, allowing users to seamlessly sync between the music library of the phone and of a compatible computer.
User Interface (5 out of 5)
The Nokia C6's elegant and thin design makethe perfect backdrop for its touchscreen which has been getting a lot of rave reviews for its responsiveness. The highly responsive display means users will easily scroll through the main menu, pick the right apps, and dial numbers quickly. Likewise, the slide out full QWERTY keyboard enables faster inputting of messages, whether for SMS or posting of shoutouts to social networking websites such as Twitter and Facebook. This Nokia smartphone also comes with A-GPS for easier, more accurate navigation.
Performance (5 out of 5)
The Nokia C6 is getting great reviews for its impressive voice call performance. The phone also gets high marks for its top notch web browser and media player. The phone's camera can also be depended upon to produce high resolution photos and video clips. All in all the Nokia C6 performs very well.
Verdict (5 out of 5)
The Nokia C6 is definitely one of the most hyped up phones this year from Nokia, and from the looks of it, the phone lives up to its hype thanks to its impressive and user friendly design, advanced functions and fantastic multimedia features.