Why the Nokia 6700 slide is One Highly Rated, Mid-priced Touch Screen Phone
Nokia 6700 Slide
The Nokia 6700 Slide is one of the mid-range touchscreen mobiles recently unveiled by Nokia. This small slider phone comes with a good array of features that should make it another best-selling model from Nokia.
Design (4 out of 5)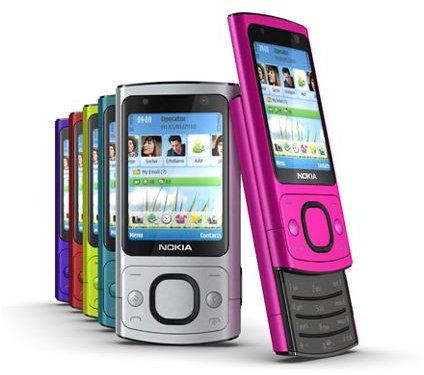 The Nokia 6700 Slide comes in a tiny and chunky shape of about 9.5 cm long and 4.6 cm wide, so this phone is good enough to be slipped into any jean pocket. It comes with a screen measuring 2.2 inches, with a resolution of 320x240 pixels. The screen is good enough to clearly display text and icons and comes with an ambient sensor on the front part of the phone, allowing the device to adjust its brightness settings according to the ambient lighting.
The phone slides out to an alpha-numeric keyboard that is conspicuously made up of small keys that may be usable but still can result in awkward, and often, difficult inputting of messages.
You can choose from six available colors for the Nokia 6700 Slide namely pink, blue, lime, purple, aluminum and red.
Features (5 out of 5)
The Nokia 6700 Slide runs on the Symbian operating system, allowing users to access the Ovi App Store. It features an impressive 5 megapixel camera that comes with an LED flash that is well placed on the rear plating of the device.
There is also a pre-loaded app for Facebook access, which should make it more convenient to access accounts on the most popular social networking website in the world.
The Nokia 6700 Slide features a music player that is capable of playing all sorts of music formats, 2.55 mm sockets, FM radio, Bluetooth connectivity, USB mass storage and a built in memory of 60 MB. Of course, the phone has basic functions as well, such as internet browsing, SMS, multimedia messaging and an email client.
The FM radio comes in a simple interface capable of scanning and saving available radio stations in an area. There is also RDS support and visual radio. When there is internet connection, the visual radio function can download every local station and save it to the device as a preset station.
The Nokia 6700 Slide also appeals to time-conscious users as it comes with a scheduler. Users can view their calendar in various ways - daily, weekly, monthly, to-do, and agenda. There are five events that are available in this device, including meeting and meeting request.
User Interface (4 out of 5)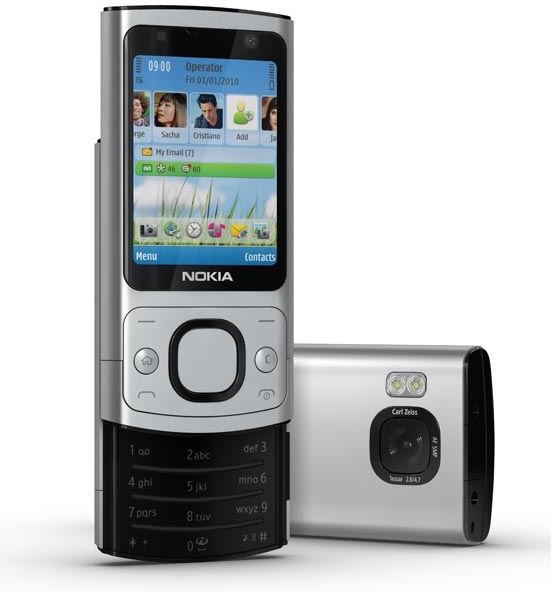 The phone's interface is quite loaded with numerous pop-up tips and warnings that come up when you browse the internet, which can cause some distraction to any user. The button layout is not the most user-friendly. It also comes with a five-button central function, a couple of menu keys, call and cancel buttons, which are made redundant by buttons for home and cancel. From the onset, it seems baffling why Nokia put more keys when the usual tasks can be performed by using the five central buttons.
The interface of the phone is well designed, and those who have used a Nokia handset in the past couple of years will appreciate the easy to use interface. There is a dock located on the bottom part of the screen where users can access tools such as email, while the left menu key features a detailed user menu.
Performance (4 out of 5)
The call quality using this phone is commendable although obviously lacking are volume keys that should have been placed on the edges of the phone. The music player is functional although the lack of 3.55 mm sockets used mostly in MP3 players and laptops is another downside. Audiophiles will be disappointed with the absence of the more popular 3.55 mm sockets.
The connection is quite reasonable thanks to its Edge and 3G support although the lack of Wi-Fi connection is another disadvantage. The phone has an integrated web browser that is more user-friendly compared to those of other brands, but the lack of touchscreen means users have to use the central button to navigate web pages. When fully charged, the Nokia 6700 will last up to 3 days.
The device allows easy and quick capturing of photos thanks to its 5 MP camera that comes with an LED flash feature. The camera is quick to load, and Nokia makes it easy for users to navigate the camera menu.
The phone also allows saving of music and photo files through its microSD slot although this is positioned beneath the battery cover, so it can be quite a hassle to remove the battery and access the microSD slot.
Verdict (4 out of 5)
The Nokia 6700 Slide is built solidly and packed with tons of very useful apps that should appeal to a wide range of users- from teenagers to young adults to professionals. Although the camera performance leaves a lot to be desired, the camera phone is still better than most devices on the market today. The phone also scores well with its slick and innovative Facebook shortcuts and fast web browsing, thanks to its very intuitive user interface.