Review of Nokia 5610 XPressMusic - A Great Music Phone with Decent Design
Introduction
The Nokia 5610 is an inexpensive, attractive mobile phone for those who love music. The 5610 has a sleek slider design, is well constructed and looks durable. The phone offers a satisfying music-centric feature set and pleasing performance. The handset has a price tag of US $114.95 and is available for purchase on Amazon.
Design (4 out of 5)
The Nokia 5610 is very much like the Nokia 5310. It has a similar color scheme, and similar features, but the slider form isn't as thin as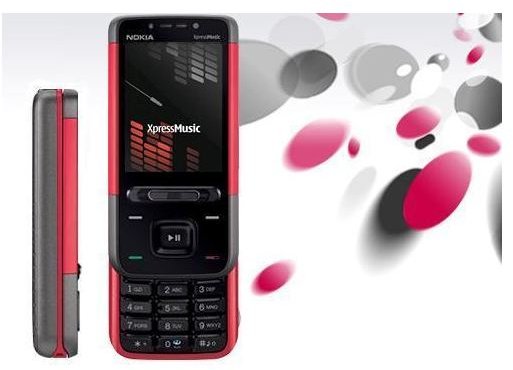 its "younger brother". The phone measures 98.5 x 48.5 x 17 mm, weighs 111 grams and is available in blue and red colors. To be exact, the 5610 is 8.5 mm thicker and 40 grams heavier than the 5310. The quality of the plastic used on this phone is high, and the use of metal pieces and characteristic surface texture give the phone an expensive look and feel
The top half of the Nokia 5610 features selection buttons, call buttons, music controls and a four-way directional key for menu navigation. Under the slider is a numeric keypad, which is easy to use for messaging and calls. Above the screen is a brightness sensor accompanied by a video calling camera and speaker.
Below the screen is a switch for fast access to the FM radio and music player. This is a very handy tool as it makes access to the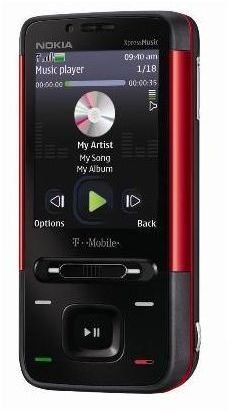 commonly used phone features easier and simpler. The camera is on the back, and the bottom of the phone houses only a strap hole. The top of the Nokia 5610 has all the connectors (2.5mm headphone jack, charger, and microUSB slot), accompanied by the battery lid release button. Even with the lid release button, the lid is difficult to remove, and you have to push hard enough that sometimes it will feel like it is about to break.
Image Credit:pashacell.com
User Interface (5 out of 5)
The Nokia 5610 has a brilliant 2.2-inch QVGA (240 x 320) display with 16.7 million colors. It is covered by scratchproof glass and has very good contrast and the image quality is great with lively and well-saturated colors.
The main menu is visualized as a 3 x 3 grid, but you can also view it as a list. If you want, you can also rearrange the menus to suit your needs best. Besides being able to change the way the menu looks, you're also able to customize the appearance of the interface, by changing or installing new themes. There are seven pre-installed themes on the phone, and you can easily switch to another theme, which you like more. In addition, you can also adjust every theme's settings, according to your needs. Navigation through the menus is easy, and the phone reacts very quickly to all commands.
You can't alter the display brightness but it is bright enough for most users. The display is very much visible in sunlight and has good viewing angles. You can also set sleep mode and choose a font color and size.
Features (4 out of 5)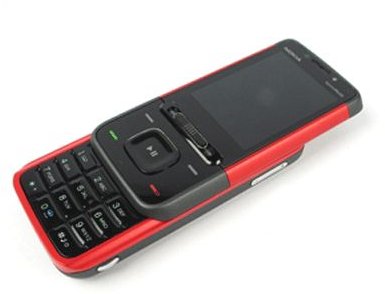 The Nokia 5610 features an advanced music system that works well enough and the music sounds clear and loud. The music player menu is practical enough but it is also unintuitive and unattractive. The audio file formats the phone supports are AAC, AAC+, eAAC+, MP3, MP4, and MIDI. Unfortunately iTunes downloads aren't supported. The phone can be synced with Windows Media Player 10 and lets you customize playback and playlist.
The video formats the phone supports are 3GP and MPEG-4, H.263 and H.264. It has a 3.2 MP camera, with a dual-LED flash on its back panel, and auto-focus. The messaging features of the Nokia 5610 include SMS, MMS, and an e-mail client. The phone includes the Opera Mini web browser that supports HTML, WAP 2.0, WML and XHTML. The phonebook can hold up to 2,000 entries, and you can add Picture ID, Ringer ID and multiple numbers with each contact. Voice dialing is available, too. The phone supports Bluetooth connectivity but lacks Wi-Fi. It has an internal memory of 20MB, which can be expanded via a microSD memory card of up to 4GB.
Unlike the Nokia 5310, the 5610 supports 3G, and to make best use of fast data rates, Nokia has included a shortcut to its media download application, which links you to mobile content like videogames, music, and ringtones. Some of this content is free, but for some you will have to pay. The Nokia 5610 also features a stereo FM radio with RDS, multiple languages support, 64 polyphonic ringtones, ringer profiles, and standard phone features like alarm, calculator, world clock, to-do list, voice memo, speaker phone and calendar. The phone comes with 3 games including Rally 3D, Snake II and City Bloxx, which are always a welcome addition.
Image Credit: pakidea.com
Performance (4 out of 5)
Pictures of objects and people taken from the phone's camera look great and are adequate for MMS or blogging online. The audio quality of the Nokia 5610 is awesome. The music sounds clear, clean and loud. The menus are fast and responsive, there's almost no delay when opening applications. Messaging is easy, call reception is good, and the battery life is about average. The music playback time for the Nokia 5610 goes up to 22 hours, talk time up to 4 hours with a standby time up to 10 days.
Verdict (4 out of 5)
The Nokia 5610 is a nice looking phone with a good set of features. The phone takes nice pictures, has an average battery life and mature looks. Being a music phone, the 5610 has excellent audio quality and clarity. The Nokia 5610 is a very good choice if you are a music enthusiast.
References