The Best MP3 Player for Nokia 3650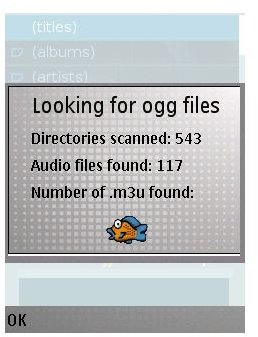 OggPlay
OggPlay is an audio and video player for Nokia S60, S60 MMF, S60 v30, Series 80 and 90, and UIQ smartphones. Nokia 3650 users will enjoy the sound of their music when using OggPlay which is free and available at SourceForge.net. I personally use this MP3 and video player on the Nokia E66 and E71 smartphones, and I've used it when I used to have the Nokia 3650. The neat features of OggPlay include the fast search of audio files, and the automatic sorting of music genres. The sound is simply perfect and you don't have to adjust any of the settings.
A free alarm clock is also included in OggPlay. Other features include playing of Winamp audio files (.m3u file extension), free MP3 player skin or create your own, frequency analyzer, amplifier, and options to shuffle or repeat play media files.
Mp3Player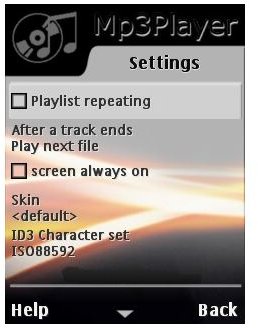 Viking Informatics offers Mp3Player 2.40 for Nokia 3650. It's also available for Nokia N3000, N6000, N-gage and N70 series. The player cost $11.95 and the newer version (v3.62) for newer Symbian OS is also available.
Mp3Player features bookmarking, fast-forward, rewind, equalizer, and displaying of elapsed time and the length of track, in addition to the ability to play MP3 files.
Cubix MP3 Player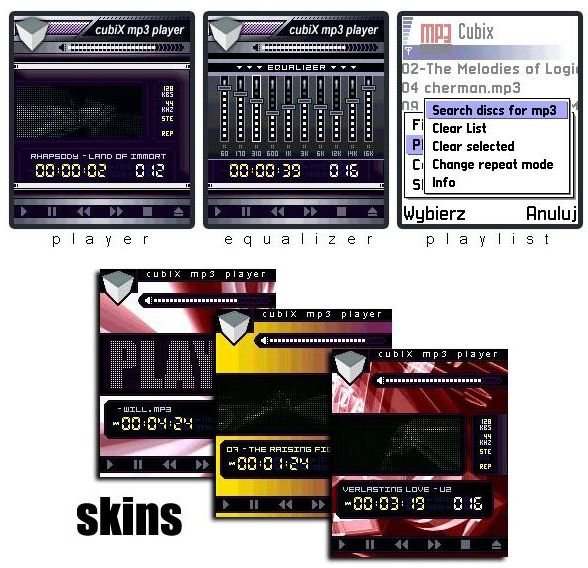 Cube Multimedia is offering their Symbian-based Cubix MP3 Player for $24.99 per license. The media player for Nokia 3650 and other series of Nokia smartphones has the ability to view media files using a graphical user interface or as text. That's kind of cool but the price is too much, especially if you only want to listen to music.
However, for accelerated 3D visualization followers, Cubix MP3 Player is something you'll enjoy. It also features 10-band equalizer, skinning, resuming of playback when answering or making a phone call, support for Winamp media files (.m3u), and much more. You can download the demo version from CNET Download.com or Handago.
MP3Go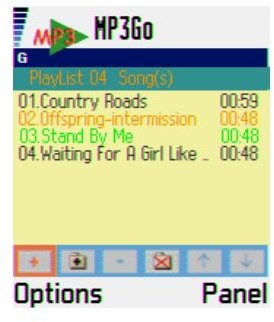 Another expensive MP3 player for Nokia 3650 is MP3Go – Price: $45.00. I don't think you should use or try this media player on your Nokia smartphone though. I did a test and it's very slow in browsing for media files.
The key features of MP3Go are:
File Manager UI for browsing media files, common play controls (play, pause, stop, forward, previous), album or song information is displayed (that's another common feature in any MP3 player), and support for NullSoft Winamp media files (.m3u). The software vendor of MP3Go recommends installation to memory card, if MP3 files are located in MMC.
The trial version of MP3Go will only play one minute of any song that it finds or detects. Not recommended to use or try, but for curious users, you can download it from Handango.
Image credits: Screenshots taken by the author, Cubix MP3 Player screenshot from https://www.handango.com/catalog/ProductDetails.jsp?storeId=2218&deviceId=2436&platformId=20&productId=189154