Nokia N8 vs iPhone 4: Which Is Best?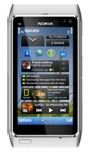 Price
When considering these two great smartphones of 2010, the main consideration for most of us is going to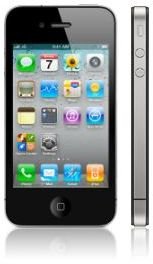 be the price. It doesn't matter how well either phone comes out of the Nokia N8 vs iPhone 4 battle in other areas, if it's a phone that we can't afford in the first place.
The Nokia N8 is more affordable for UK users, being free on a £25 a month contract (24 months), or available SIM free for £399 (UK)/ $549 (US). The N8 is currently not available on a monthly plan in the USA.
The iPhone 4 16G is the more affordable option for US users, starting from $199 plus $39.99 a month. In the UK it will cost you £499 to own the phone SIM free, or from £219 on a £25 a month contract (24 months). The price also depends on your phone carrier, and data requirements.
Style & Accessories - Nokia N8 Vs iPhone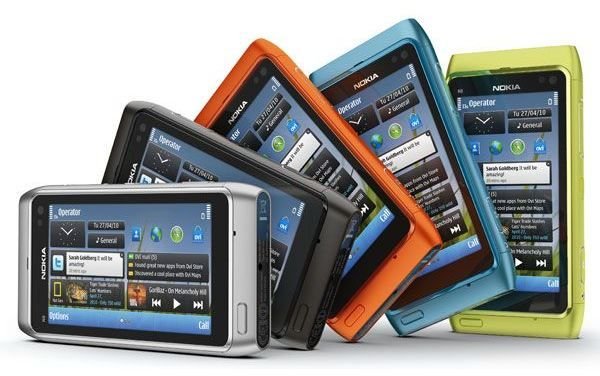 While style is down to personal taste to a certain extent, I think there are few that would argue against the iPhone being superior in most of its aesthetics to the N8. The Nokia N8 offers a range of color options that the iPhone doesn't (just black & white), which may appeal to some users, but overall the smooth and classic design of the iPhone is hard to beat. The N8 body consists of an anodized aluminum frame and a 3.5 inch screen, versus the iPhone's high-tech chemically strengthened aluminosilicate glass body. The iPhone is also the world's thinnest phone, measuring just 9.3mm.
There is something of the "Volvo" about the look of the N8 - it looks reliable, and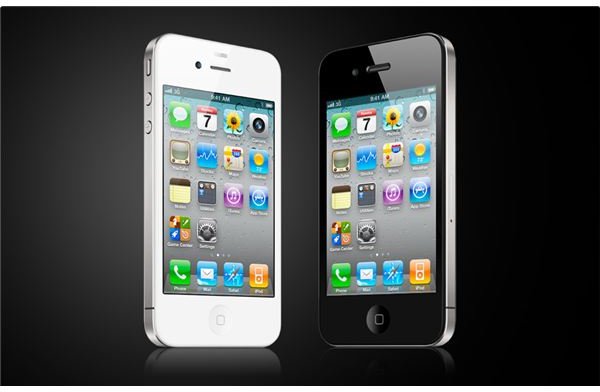 certainly isn't visually offensive, but you wouldn't push anyone to the floor to get your hands on one.
The multitude of cases available for the iPhone also means that you can put your own mark of style onto it, whereas again, the Nokia N8 just doesn't have the power of many manufacturers behind it, producing those "must-have" accessories.
Operating System - iOS Vs Symbianˆ3
While Symbianˆ3 has been a hotly anticipated addition to the operating system family in 2010, it hasn't really lived up to the hype. Apart from speed improvements, very little else has been improved upon, and the web browser is still clunky. So little is thought of Symbianˆ3 that Sony Ericsson are dropping the Symbian OS for any of their future releases, opting instead for Android. Nokia signed a deal in mid Feb 2011, with Windows Phone, to be their operating system of choice on future Nokia handsets too.
iOS is very rigid and may not suit everyone, but it is widely respected, and is something that many users will already be familiar with from using their iPod Touch, and is extremely intuitive and easy to use. It's also very easy to keep more than one program running at once, which is still fiddly on the latest Symbian OS despite the improvements.
iOS 4.2 also brings with it the new addition "Find my Phone", recognizing that people regularly lose their phone, as well as offering several solutions if it is taken without your permission. Once set-up you can find where your phone is on a map, display a message on the screen, and even remotely wipe all your data and initiate a passcode lock.
AirPlay and AirPrint are new features to the iPhone; AirPlay can utilize the iPhone 4 for streaming digital media to your Apple TV,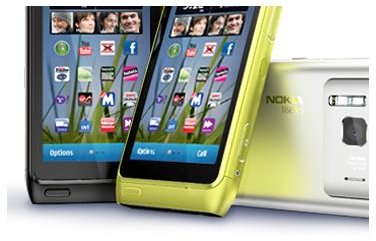 which is something the N8 can definitely not bring to the table, with AirPrint enabling simple printing of anything on your phone to a printer, wirelessly.
Nokia has made integrated social networking easier with Symbianˆ3, bringing Twitter, Facebook and the like together in one application, with the ability to upload pics instantly. You can also now personalize your own widgets for your homescreen (in fact you can have up to 3 different homescreens - one for work, one for play, one for pics etc), which allows a certain amount of freedom that the iOS doesn't offer.
Please continue to Page 2, for more Nokia N8 vs iPhone 4 battles, including who wins the final war.
Features - iPhone 4 versus Nokia N8
There are so many features on today's smartphones that it's hard to cover them all, but screen display, camera, and additional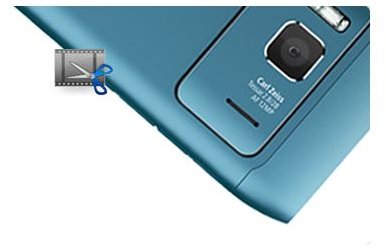 useful features can be compared.
The Nokia N8 has a quality 16:9 HD AMOLED screen but, the iPhone's retina display screen is hard competition for any phone. Both phones allow you to shoot your own film in HD, as well as being able to edit it on your phone too. The 12MP camera on the Nokia N8 has a superb Xenon flash, that features automatic red-eye reduction, and autofocus and zoom capability, which is outstandingly good performance for a camera phone. The N8 also features a secondary camera for video calls, so can compete with the iPhone and it's FaceTime feature on this level too.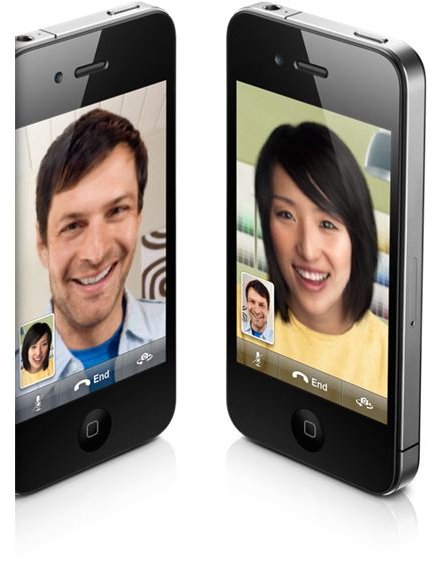 FaceTime on the iPhone uses the camera on the front to record you, and the one on the back to record anything else that you might want to share with your fellow video caller on the other end of the phone. The cameras on the iPhone 4 are only 5MP versus the 12MP on the Nokia N8 though, which may be a consideration.
If you like your radio though, you may find the Nokia N8 more appealing, as it features a stereo FM radio which the iPhone still shuns.
Apps & Games
Although Ovi Maps is one of the best apps out there, meaning most Nokia users have no need for a separate sat nav, that is about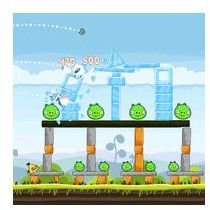 the only battle the N8 would win against the iPhone in the field of apps and games. Although Ovi Store continues to grow, and also offers some other great apps, like Snaptu for social networking, the App Store on iTunes is just too strong for any other competition out there, and certainly has way more muscle than Ovi Store. The good news for Nokia N8 users though is that Ovi Store has recently added the most popular mobile game of all time to their virtual shelves - Angry Birds is now available on the Symbianˆ3 operating system.
Problems
Despite iPhone's antenna gate saga, and rumors that Nokia is in trouble, there are very few actual problems with either the Nokia N8 or the iPhone 4. A common problem with all smartphones is their battery life, but there don't seem to be any more complaints about one phone type against another in this area, and there are many more solutions around now to solve this issue, such as in-car charging, and an increasing number of good solar chargers.
Final Score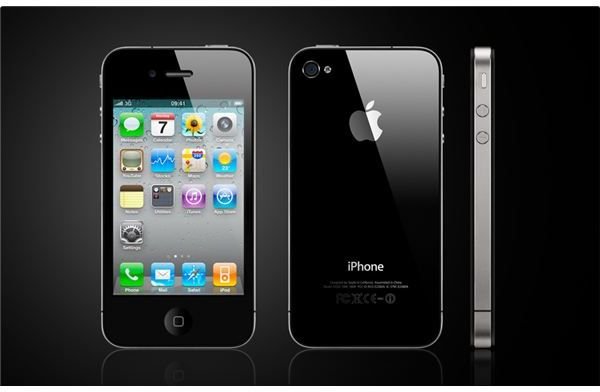 Despite Nokia making several improvements and new features with the N8 it has a long way to go to catch up to the power of the iPhone. The N8 wins only in terms of price, the strong Ovi Maps app, FM radio, and the new personalization for your homescreen feature. It also has a wonderful camera, but seems to come out second best in most areas.
The overall winner has to be the iPhone 4. The retina screen display, huge app store, 2 cameras, ease of use of operating system, and new features like FaceTime and FindMyPhone means that it wins in the major battles. It also wins hands down in terms of style, in the iPhone 4 versus Nokia N8 war.
References and Images