Guide to Nokia 3390 Ringtones: Finding and Installing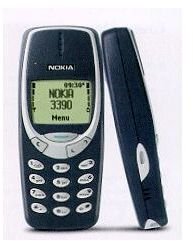 Introduction
Many websites are offering free Nokia 3390 ringtones. You can download your desired ringtones through these websites, and the ringtones are available absolutely free. But, the problem comes when you want to transfer them to your mobile. You can transfer ringtones to the Nokia 3390 by only two methods, which are either composing composer ringtones or sending key press ringtones via SMS.
Composing any ringtone requires a lot of time, and it's very difficult to compose them correctly. Therefore, the method of sending the ringtone via SMS is a more appropriate way to get your desired ringtone.
First of all, we will discuss how to save any ringtone to your Nokia 3390 via SMS.
How to Install Ringtones via SMS
Firstly, you need to search for websites that offer free Nokia 3390 ringtones. Now, find your desired ringtones from these websites, and

download them to your computer.

The next step is to download the software for sending the downloaded ringtones to your mobile via SMS. Lots of software is available on the web that offers this service. These software options are easy to use; you are only required to insert some information, such as your cell number, country, and service provider.

The software will ask the location of the ringtone. Insert the location of the ringtone through the Browse tab.

Click the Send tab to send the ringtone to your mobile.

Now, install the ringtone by downloading it to your phone from the attachment present in the SMS.
Software to Send Ringtones to Nokia 3390
This software is used to send short messages to any phone from any computer. It allows you to send text messages, small sized pictures, operator logos, group graphics, and ringtones. The size of this software is 3MB, and you can use it free of charge.
The size of the software is just 928KB; however, it works very well. You are only required to provide your cell number, country, and the name of the service provider. After this, just attach the file for sending the ringtone to your mobile. This software is also available free of charge.
Best Free Ringtone Sites for your Nokia 3390
This website offers lots of free Nokia 3390 ringtones. The ringtones are sorted by the names of artists. The ringtones collection is pretty good. You will also find composer ringtone codes and key press ringtone codes here. This site also offers a variety of free logos; you can send them to your phone and to your friends as well.
This is another website that offers a big collection of ringtones for your Nokia 3390. The ringtones are sorted by the name of the artists. You will find each and every artist and their popular songs on this website.
This is one of the best sites, and offers ringtones sorted in easy format. You can get your favorite ringtone within a minute. The ringtones are sorted by the name of the artists, first letter of the song, name of the film, or name of the TV show. The collection of best ringtones is separated by another link. You can also search for your ringtone using the search box.
This website is very famous for ringtones. It offers all types of ringtones for any mobile. 800,000 ringtones and 300,000 wallpapers are available on this site. You will get ringtones from different categories such as classical, dance, country, dance, fun, latin, pop, reggae, rock, rap, and many more.
Reference
Image-Nokia 3390- cellgalleryonline.com