How to Update Firmware on a Nokia Handset Using the Nokia Software Updater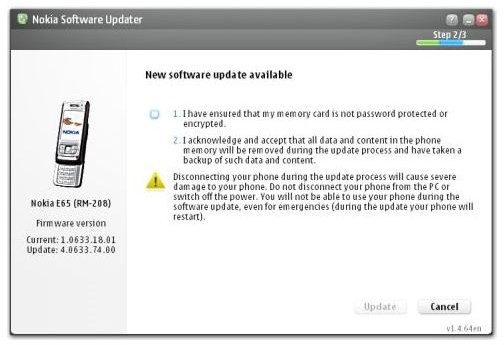 Introduction
Much like any software, mobile firmware also requires periodic updates. These updates are used to introduce small changes to the operating system, whether they are independent improvements or perhaps fixes to small problems in the code. The changes are not sufficiently big to warrant a new version of the operating system, therefore they are released as updates.
The Nokia Software Updater is a desktop application program which runs on Windows machines. The application connects to the Nokia servers to ascertain whether there are new updates that can be installed on a user's phone. The settings for automatic download and installation can be personalized by the user, as desired.
Download and Installation
Most mobile handsets come packaged along with a compact disc, containing a number of useful applications. The bundle usually contains the PC Suite (for older phones) or Ovi Suite (for newer models). The suite is comprised of a few modules, of which the Update Manager is a part. Once the CD is inserted, the software installs automatically.
In the event that the user does not want to install the whole suite of software, or the suite does not contain the Software Updater module, it can be downloaded from the Nokia website (https://betalabs.nokia.com/apps/nokia-software-updater). Again, once the installer has downloaded, double-clicking the file will begin the installation.
Crucial Steps to Take Before Updating the Firmware
Updating the firmware or operating system of any device has a few associated risks. These can be circumvented through a series of simple precautions.
The major risk when updating the firmware is the loss of phone data. This is easily avoided through the means of backups. Again PC Suite (or Ovi Suite) comes to the rescue here, as there is an option to take an automated backup onto the user's PC. All that is required is a USB cable to connect the device to the computer. It is also possible to backup data on a memory card, but this is not a universal option as some handsets do not have memory card slots.
The second important step is charging the phone's battery. During the update process, the firmware is changing and therefore vulnerable. If the device loses power, there is a chance it will not start up again. It is best to make sure the battery is at full capacity before attempting the update at all.
Running Software Updater
The actual process of updating the firmware is perhaps the simplest step. Connect the mobile handset to the computer, launch the application and follow the onscreen instructions. The update process takes about 10-20 minutes depending on the phone's memory and the size of the updates. The Software Updater takes care of the versions and downloading the update files from the Nokia server.
Once the updates have finished installing, the user can restore the data on the handset from the earlier backups.