Top Five Apps for Nokia C6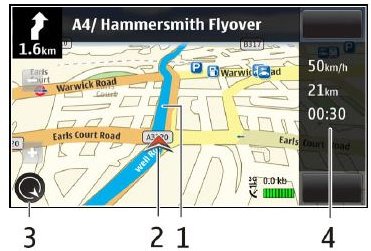 Ovi Maps
Ovi Maps app for Nokia C6 is a must have Nokia C6 app that allows the user to have free voice guided turn-by-turn navigation in 78 countries worldwide. Load the maps for the region you require using the map loader application. With the Ovi Maps app for Nokia C6 you can get traffic updates, weather updates, and information on restaurants and hotels for the place you intend to travel to. These services are offered by Mitchelin and Lonely Planet. The Ovi Maps app for Nokia C6 comes preinstalled on the device.
Snaptu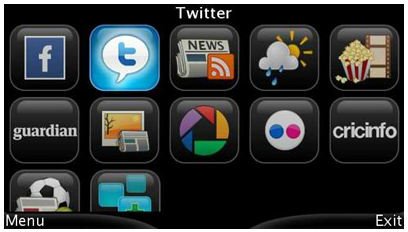 Snaptu is a free app for Nokia C6 which actually aggregates several apps into an intuitive interface. Access your Twitter and Facebook accounts using Snaptu which will automatically sign in. With the Snaptu Nokia C6 app, you have access to weather updates, and live sporting scores from major football leagues in Europe. You also get cricket updates on score and events. With Snaptu you can access Flickr and Picassa photo websites and get movie information. Snaptu can be downloaded from the Nokia Ovi Store.
Fring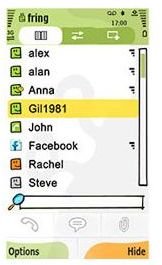 The Fring app for Nokia C6 is a free social networking and IM Nokia C6 app that gives the user unrivaled access to the major instant messaging services. These include Yahoo Messenger, Google Talk, MSN Messenger, ICQ and other Internet chat services. With Fring for Nokia C6 you can log into and register on all these services automatically on launching the Fring app. In addition to IM, Fring also connects to Facebook and Twitter and the Internet radio service last.fm. Fring also allows you to make video calls and other VOIP calls. You can download the Fring Nokia C6 app by going to m.fring.com with your Nokia C6.
YouTube Mobile Application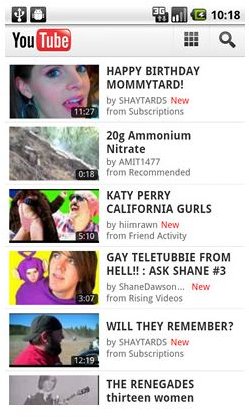 The YouTube Mobile Application for Nokia C6 is the ultimate video content entertainment app for the Nokia C6. With the YouTube Mobile Application you can easily access YouTube and watch any of your favorite video clips. Not only can you watch video clips but with this application you can upload videos onto YouTube. These may be videos you have recorded on your Nokia C6. You can choose to browse video clips or use the search features to look for videos of your choice. The YouTube Mobile Application for Nokia C6 comes free of charge and can be downloaded from the YouTube website by pointing your Nokia C6 browser to m.youtube.com/app.
Opera Mobile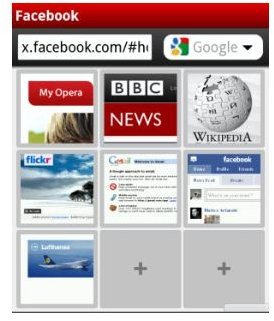 Opera Browsers are the most popular browsers for mobile devices and this holds true for the Nokia C6 as well. Opera Mobile is a must have among Nokia C6 apps, in that it offers rich media browsing of not only mobile version websites but also the full websites if you configure the settings. Opera Mobile for Nokia C6 supports compression making browsing with Opera Mobile much faster than other browsers. The menu transitions on Opera Mobile are animated thereby giving an exciting user experience. There is a home screen with quick start icons where the user can store their favorite websites in addition to the regular bookmarks. Opera Mobile also maintains the browsing history and allows the user to save web pages for offline viewing.
This app for Nokia C6 can be downloaded by pointing your Nokia C6's regular browser to m.opera.com.
Make a point of checking these top Nokia apps for keeping fit and check out this Nokia C6 user guide to learn more about using the Nokia C6.