Nokia 6790 Manual and User Guide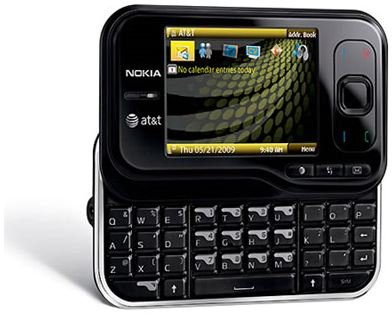 Getting Started
Like any other phone, To get optimal service out of the Nokia 6790 make sure the SIM card and battery are properly inserted and that the battery is fully charged before first use. Keep the phone out of extreme conditions such as excessive heat or cold, dust and liquids of any kind. Do not knock the phone unnecessarily.
For the best voice call quality, hold the phone with the tips of your fingers around the sides. Use a compatible microSD card of a maximum 8GB card. Make sure you have all the proper configuration parameters from AT&T and have their support contact with you all the time.
To access most services and application on the Nokia 6790 you can start by using the dedicated menu key on the left of the soft key panel.
When entering text into the Nokia 6790 such as email, SMS and other text heavy operations, you can use the slide out QWERTY keyboard by turning the phone over on the left side and pulling out the base of the device. For email you will have to set up your email with your email provider by going to Menu > IM&Email > Mobile Email.
Saving and managing contacts on the Nokia 6790 can be done by going to Menu > Addr. Book.
AT&T Services
With AT&T Services you can access AT&T's Navigator which provides GPS driving directions, color maps, traffic alerts and more by going to Select > AT&T GPS > AT&T Nav. To shop for GPS apps go to Menu > AT&T GPS > Shop GPS.
By selecting Menu > Yellow Pages you can access the AT&T Yellow Pages website and access the directory of local and national businesses, directions and maps.
You can access the AT&T music menu on the Nokia 6790 by selecting Menu > AT&T Music > Music Player. This gives you access to the music player and all music related applications, services and tools. You can transfer music to your Nokia 6790 using your cable connection to your computer in PC Suite mode.
To load lots of media files on the Nokia 6790 such as ringtones, music clips, games, graphics and video clips as well as applications, you can gain access by going to Menu > Media Mall. This will take you to AT&Ts Mall website.
My Stuff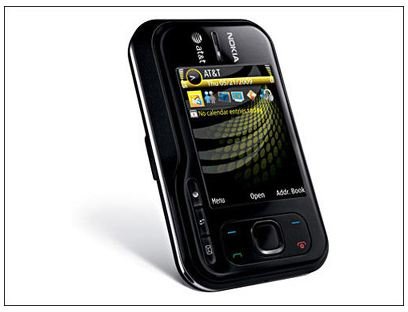 Under the My Stuff menu you can download pictures from Nokia 6790s. This you can do by going to Menu > My Stuff > Images > Downl images. The browser will then open and you can select a bookmark for a location to download from. Not only can you download images on the 6790 but you can also view the images, print and edit them right from the device.
With your data cable connected to your PC you can use Nokia Video manager through Nokia PC Suite to transcode and download videos. You can install ringtones on the Nokia 6790 by going to Menu > My Stuff > Tones > Download Tones. This opens the browser in which you can download the tones. Selecting a tone gives an option menu to set the selected song or audio clip as the ringtone.
Get access to online video content from TV shows, news, sports, and weather by going to Menu > My Stuff > Video clips > Download Videos > Cellular Video.