Tips & Tricks for the Nokia 6700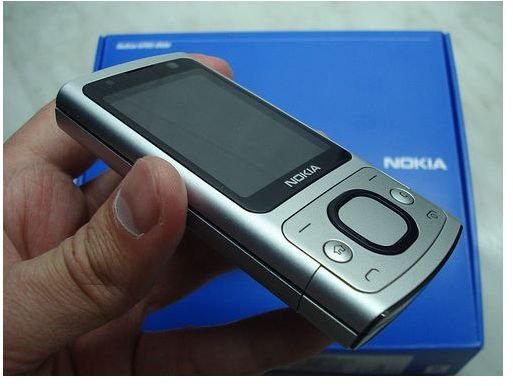 Nokia 6700 Tips & Tricks
The Nokia 6700 is an extraordinary gadget which comes with a 2.2 inch thin film transistor screen which boasts 16.7 millions colors and
a 320 x 240 pixel resolution, all visual media will be clear and precise, enhancing your viewing experience. The sleek design rests nicely in the palm of your hand and supports many one-touch features for ease of use. With dimensions of 109.8mm x 45mm x 11.2mm and weighing merely 116.5g (.256lbs), this phone fits nicely in your shirt or pants pocket without causing all that much notice.
Now let's have a look over some of its important features and offer some tips to use them effectively.
Camera
This phone comes with a 5 megapixel camera. Precise and quality pictures can be taken right at your fingertips. One of the simple Nokia 6700 tips that will come in handy when taking the picture is to use its zoom function that can be found at the side. However, amateur as you are, using the auto function will do the trick. A green frame will flash in the screen to signal that a shot can already be taken. As for the flash, covering it with your hand is definitely a no-no. More importantly, avoid using a flash when taking a picture of people or animals at a closer range. In addition, you can also use it to take videos of your friends.
MP3 Player
The MP3 player in the Nokia 6700 is perfect for the music lover who would like to have their favorite tunes any time and anywhere. It is designed in such a way that it is able to store as many songs in its playlist menu as required. If you want, you can even sort the songs according to the artist, album or genre. In case you want to listen to something new, you can always switch to its FM radio that comes with RDS. As such, looking for your favorite radio station can be done in a jiffy. However, just take note of these helpful Nokia 6700 tips, make sure to use the equalizer and the supplied stereo head phones for better sound quality.
GPS Navigation
One novel feature the Nokia 6700 is known for is its GPS assisted navigation and maps. With this feature you will never get lost because your phone can help you detect your present location. If you want to make use of this feature, the best way to do it is download the necessary tools and applications from the internet. Check the Nokia website.
Messaging
True to its commitment of providing the user with a phone that keeps you connected with friends and business partners, the Nokia 6700 is one of those devices that allows you to receive emails with just the press of a button. With its high tech 3G HSDPA feature, web browsing is as easy as ABC. Downloading your favorite music and videos can also be done in a jiffy. Don't forget to look at the bottom bar of the display. It is where you can find the easiest way to access the different applications that have been downloaded. Here's another one of those helpful tips, try upgrading your memory to as much as 16GB if you want more downloads or photos and music stored in your phone.
Some Useful Nokia 6700 Tricks
There are a number of shortcuts and tricks available to make using your Nokia 6700 a breeze. Here are just a few to get you started.
If you want to add symbols to your text, simply press the '*' key while writing. To add numbers quickly, hold down the appropriate number key.
If you are lost and can't figure out how to get back to the home screen, just press the red 'end call' button.
If you want to turn off your ringer, press the power button and choose 'silent'.
Use your alarm even if the phone is switched off and charging. The alarm mode will work no matter what!
Find contacts in your address book without scrolling by pressing the first letter of the name you are searching for. It will automatically bring you to that letter category.
Use the '#' key to shift easily between text types like normal and predictive text, numbers and symbols, multiple language, etc.
You can move all of your contacts and other files from your old phone to your new one with a SIM card. Simply contact all pertinent files to the SIM, remove and insert into the new phone. In less than a minute, all of your information is then stored in the Nokia 6700's memory.
When browsing the calendar, quickly return to the current date by pressing '#'.
Image Credits