Nokia Nuron User Guide on Memory & Performance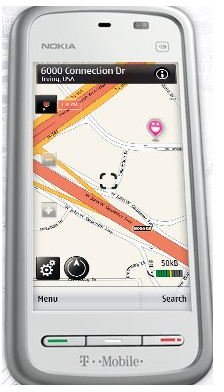 Introduction
The Nokia 5230 Nuron is a sleek looking smartphone with innovative design and cutting edge features. It is a phone geared towards bringing the world of entertainment to your fingertips with the advanced touchscreen, one touch media bar and a whole lot of other stuff. With a description like that you will want to keep the Nokia Nuron in top shape.
Clearing Random Access Memory
You may want to know how to clear the memory in the Nokia 5230 Nuron because memory is essential to the overall performance of the phone. Depending on the context in which you look at it, memory in mobile terms loosely means two things. It is the amount of space your mobile phone has available to store applications which could be external or internal memory. Then there is the Random Access Memory (RAM). This is the place active applications and data are stored temporarily during operations. Keeping the RAM usage to a minimum is optimal for the performance of your Nokia Nuron.
To clear Random Access Memory in the Nokia 5230 Nuron. You have to close any open programs by going to the Menu > Applications folder and looking for any icons with a circular overlay which indicates that the program is running. Click on the respective icons and exit the programs from the options menu. If it is an application that is not responding press and hold the menu key. Select and hold the application icon, and select Exit.
At times there will be memory tied up in the cache. The best and safest way to clear this is simply to reboot the Nokia Nuron and get everything reloaded. The reason for this is because system applications cannot be cleared using the method mentioned previously.
Clearing Storage Memory
There are times when your phone will give you the message that your memory is full. With a few weeks or months of use, depending on how much music, video and photos you store on your phone, you will encounter such a situation. You will be glad to know that there is a simple solution to this problem. Simply delete items from the memory. If there is not enough memory to perform the operation, just delete some data a little at a time instead of deleting a lot of items in one go. Delete items one by one, beginning with the smallest items. You can do this from this location Menu > Applications > Office > File Manager.
Best Practices
From time to time you may need to recalibrate the touchscreen. This can be done by going to this location on your Nokia Nuron Menu > Settings and Phone > Touch input > Touch screen calibration and follow the instructions.
To save energy and maximize on the battery life close and disable applications, services, and connections when not in use, reduce the brightness of the screen, set power saver mode to the minimum period of inactivity and disable unnecessary sounds, such as keypad and other tones.
Make use of the in device help under Menu > Help and ensure you constantly check for updates from Nokia using Nokia Ovi Suite. Remember to check back here whenever you need to brush up on how to clear memory on your Nokia 5230 Nuron.
You can have a look at these other guides such as the Nokia N97 User Guide and the Nokia C6 User Guide as some of the performance tips and tricks are similar to those of the Nokia 5230 Nuron.