Cheap Mobile Phones: Nokia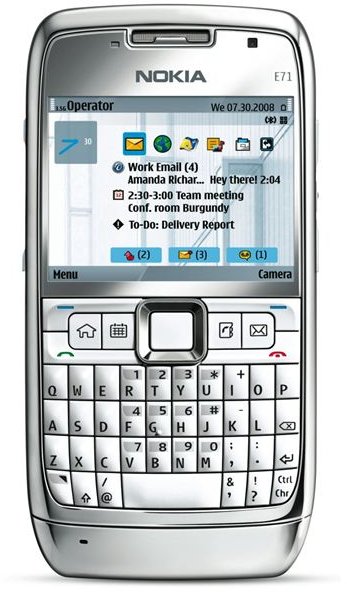 Nokia Smartphone and Your Budget
Your old smartphone does not have 3G, GPRS, GPS navigation, a colorful display, video recorder and other useful features. It's time for you to replace your phone. We'll list the new, but cheap, mobile phones from Nokia to consider.
Nokia 5800 Express Music and Nokia E71
Here are two Nokia budget phones with new and cool features: the Nokia E71 and Nokia 5800 Express Music. The price is less than
$300 only and you can see below what to expect:
Nokia E71 - Up to 10 hours talk time, can expand the memory card in addition to using 110MB of internal memory and the display has 16 million colors. The camera megapixel is 3.2 with flash and auto-focus. You can enjoy all or most connectivity you require such as WLAN, GPRS, Infrared, Bluetooth, EDGE, WCDMA and HSDPA. It has GPS navigation support and you can enjoy video calling, chat, email, internet browsing and chat. Another neat feature is it has QWERTY keyboard so you don't have to press the keypad many times when sending message, email or searching. The suggested price by Nokia is $249.

Nokia 5800 Express Music - This mobile device is a touch screen phone with several types of input method such as finger

keypad, full screen handwriting and full or mini keyboard. What is cool with this phone is you can expand the memory card up to 16GB to store your phone backup, photos, videos and other data. It has all the features of Nokia E71 and it's lighter. Nokia's suggested price is $289 only.
Nokia 5230 and Nokia 5530 Express Music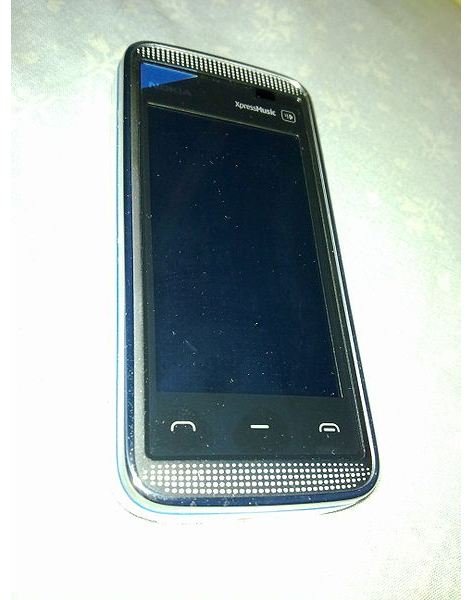 Another two cheap mobile phones from Nokia to look at are the Nokia 5530 Express Music and the neat Nokia 5230:
Nokia 5530 Express Music - At $199 for the Nokia 5330 EM smartphone you'll enjoy the same connectivity that the Nokia E71 has to offer. You'll also enjoy the internet and multi-media. The phone has 3.2 megapixel camera with 4x digital zoom. The only stuff you won't have in this phone is video calling, video playback and chat feature.

Nokia 5230 - Another touch screen phone with capability to MMS, e-mail, internet browser using a GPRS, EDGE, WCDMA and HSDPA connectivity. A 2.0 megapixel camera and 70MB of internal memory. The display features up to 16.7 million colors. The price is only $169.
Nokia E63 and Nokia X3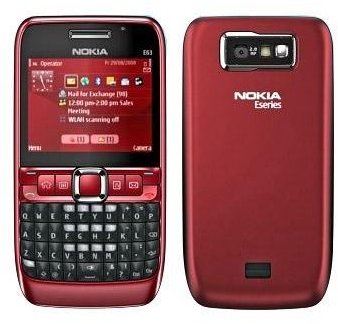 Another cheap Nokia phone is the business phone, the Nokia E63, featuring full keyboard and up to 11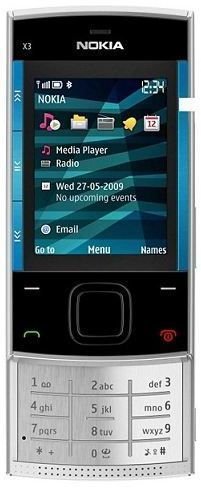 hours of talk time. You can expand the memory card up to 8GB, more than enough to store your data, pictures or videos using its 2 megapixel camera. This cheap Nokia business mobile device lets you connect using Bluetooth, WLAN, GPRS, EDGE and WCDMA network. There's no infrared connectivity though and I don't think infrared is often used nowadays. MMS, email, chat, video calling and push to talk is available in the Nokia E63 and it lets you use a speakerphone. Nokia's suggested price is $189 only. Bright Hub writer, sobbayi said "All-in-all the design is great and at the market price at which it is set, one would be willing to sacrifice on the steel casing that comes with Nokia E63's relatives."
The cheapest Nokia phone that I can suggest is the Nokia X3, a slide phone with MMS, email, chat messaging options. It has a 3.2 megapixel camera. The only connectivity to enjoy though is GPRS, Bluetooth and EDGE network. The display supports up to 262,144 colors. Bright Hub writer, Pathik wrote in his review "The Nokia X3 isn't a very good deal; but it should be a decent option if you want a music phone with a keyboard."
Save Money Using Nokia Trade Up
If you like any of the above cheap mobile phones, Nokia will let you pay little if you will trade up your old mobile phone. All you need to do is to visit Nokia Trade Up website. Enter the mobile devices that you want to trade. Yes! You can trade many old mobile phones or any Nokia phone that you no longer need. Tell them how you'll receive your money, send your phone to them for free and they'll send you the cash. The only thing you need to remember is to purchase the new Nokia phone within 30 days.
Another method to save money when buying Nokia budget phones is by subscribing to mobile or network operators in your country. Most of the mobile network providers will give you the phone for free, if you will subscribe for a year or more.