Comparing The Top Internet Radio Apps on Nokia N95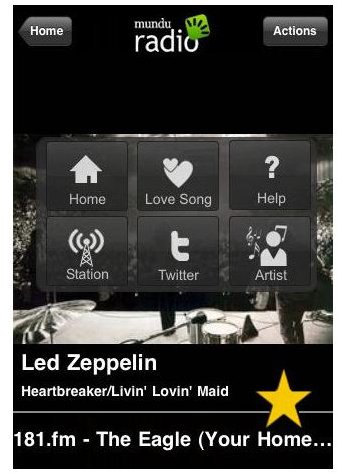 Mundu
With Mundu Internet radio app for Nokia N95 you get a mature product with which you can pick from tens of thousands of radio stations of several genres to listen to on your Nokia N95. These genres include Pop, Rock, Classical, Oldies, Instrumental, Jazz, Hip Hop and more. This Internet radio app for Nokia N95 supports streaming through Wi-Fi and your 3G network. Mundu Internet radio app offers one click access to your favorite radio stations. It has an intuitive interface for setting up connections, access to Twitter and personal preferences.To use this app is absolutely free but requires you to create an account on the Mundu website then go to this link to download Mundu.
Nokia Internet Radio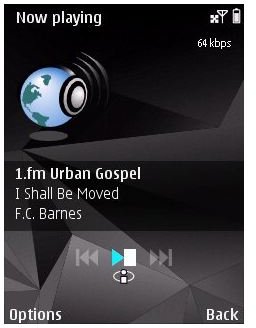 Nokia Internet Radio is the native app for listening to Internet radio on the Nokia N95. The Nokia Internet radio app gives you access to hundreds of Internet radio stations from all over the world. This Internet radio app for Nokia N95 comes with a comprehensive station directory to ease the search. You can search for stations based on name, genre, country or language. Hourly updates are provided on what is currently hot. Streaming can be set to match the bandwidth automatically to give you the best listening experience even when internet bandwidth fluctuates. The Nokia Internet radio app can be downloaded on your Nokia N95 from this download site. It is only necessary to download the Nokia Internet Radio for Nokia N95 if you have not yet upgraded your Nokia N95 to the latest firmware version.
VirtualRadio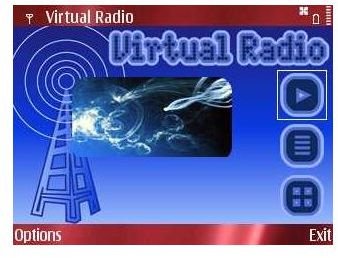 When it comes to simplicity, VirtualRadio takes the crown. Once installed this Internet radio app for Nokia N95 gives the user access to thousands of Internet radio stations featuring all genres from Internet radio stations from all over the world. There are no playlists or fancy controls on this Internet radio app. It simply does one thing. Play Internet radio from the set of given channels. So the moment you launch VirtualRadio it is already playing. To download the VirtualRadio Internet radio app for Nokia N95, go to this link.
Absolute Radio Player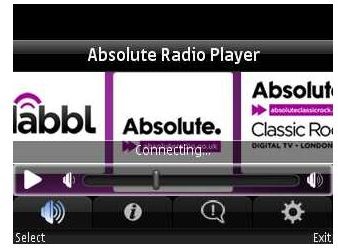 Absolute Radio Player, another free Internet radio app for Nokia N95, allows the user to listen to live streaming radio from Absolute Radio UK. With it you can also listen to rock music on Absolute Classic Rock, undisputed classics on Absolute 80s and new and alternative tracks on dabble which is a user controlled Internet radio service. With Absolute Radio Player you can listen to radio personalities from the UK such as Christian O'Connell, Geoff Lloyd, Frank Skinner and Dave Gorman at different times of the day and week. Absolute Radio Player is available for download from the Nokia Ovi Store on using this download link.
Mobbler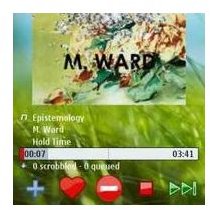 Mobbler is a Last.fm specific Internet radio app for Nokia N95. It allows you to, not only listen to your Last.fm Internet radio stations, but it also allows you to listen to tracks played using the standard Nokia music player. Mobbler has a simple user interface that allows you to get into your account on last.fm and select the channel you want to play. Since Mobbler is designed specifically for last.fm it is no surprise that it comes free as long as you register for a last.fm account here. You can download Mobbler from Ovi Store.