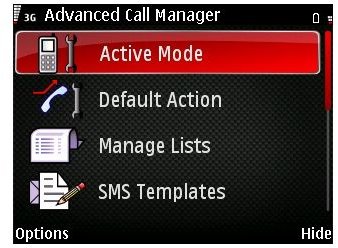 Check the Source
The recommended action before downloading and installing applications for your device is, not only to choose the best applications, but to check if the source or vendor is trusted. Trusted software vendors will not add spyware or malware to your Nokia E71 smartphone. Below are the best nine Nokia E71x apps for various purposes. The title of each one provides a link to download and there are screenshots so you can see what the Nokia E71x apps look like.
Nokia E71x Apps
Advanced Call Manager - A free incoming call handler. You can choose whether a contact in your phone book is blocked or white listed. There is an option to customize how the Advanced Call Manager will handle the caller's incoming call: To send a busy tone, reply by SMS, mute the ringer, divert the call to another number or play your personalized greetings and have their calls recorded in answering machine. If you did not set-up a black or white list, you can continue using the program to accept or reject all calls and accept only the calls from numbers in your phone book.
There's also an option to reject hidden callers! This is my favorite option in the program because I never like to accept calls from people who hide their numbers.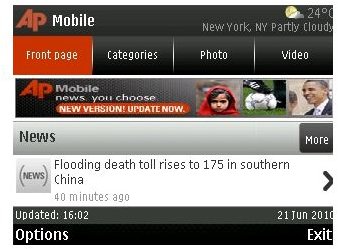 AP Mobile - I like reading news by The Associated Press and I'm glad to see they've developed a mobile application to, not only read the news, but allow you to personalize the content. You can browse available photos and videos too so it's not a boring news aggregator.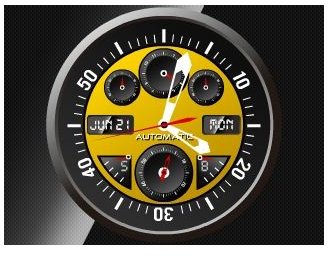 Chrono-Watch - I found this free program while browsing the Nokia OVI Store. It's an analog watch with battery meter. It does not have any options but it's cool to use this as your mobile screen, if you are sick of watching your Nokia theme. To exit the program, you only need to press the right soft-keys on the Nokia E71.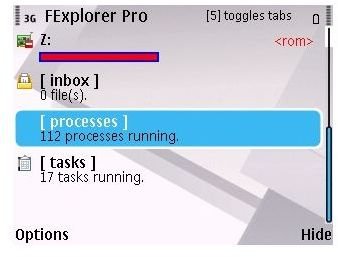 FExplorer Pro - Not a free application for the Nokia E71 but this is the best utility for managing and exploring the files and folders on your Nokia. It can defrag the memory and includes a flashlight utility, screen capture utility, file editor, view running tasks and processes, restart utility and many more. It's only $9.95 but if you are a registered forum member, you'll receive a 30% discount.
F-Secure Mobile Security - You don't want your phone to be hacked or infected by malware. You need a good security program on Nokia E71. F-Secure Mobile Security offers antivirus, firewall, browsing protection and anti-theft. I know it costs $50 which is a lot for some users but consider the protection for your nice device and what is at stake.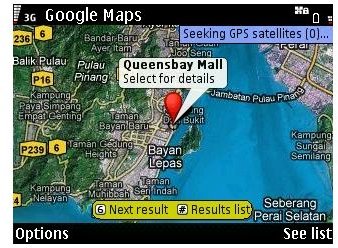 Google Maps - An easy to use application to find your way. Search by voice, locate your location, show the map in street view or locate your friends by joining latitude. I don't use the latitude option though as I want privacy.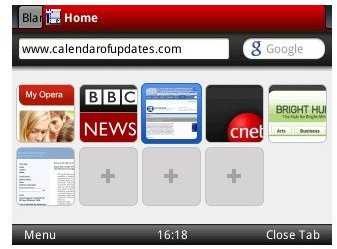 Opera Mobile - The fastest browser for PC, Mac and Linux is available too for mobile devices. Opera Mobile and Opera Mini lets you browse the net with speed dial feature. There's built-in search too!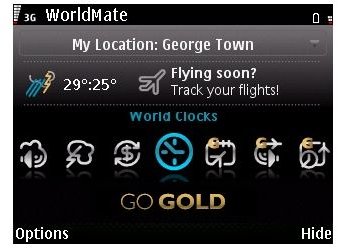 WorldMate - A very useful application to check the weather around the globe with weathercaster, currency converter, world clock and night/day world map.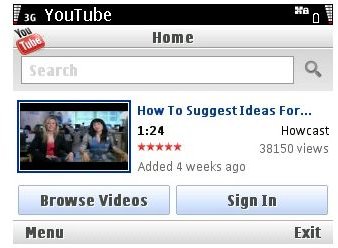 YouTube - Watch video clips from YouTube on your Nokia E71. If you have a free YouTube account, you cannot upload your videos but you can view your subscription, favorites, playlist and your own video that you have uploaded using your PC.