The Top Ten Must Have Nokia E71 Applications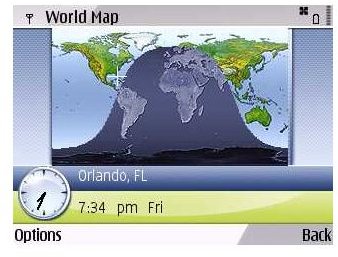 1. WorldMate
Worldmate is the Nokia E71's definitive travelers companion from MobiMate. A lite version comes preinstalled on the Nokia E71. Here is what Worldmate brings to the table. Only available on the lite version is world time for different cities from all over the world. The lite version also comes with a currency converter, it gives weather updates, up to five days in advance, and has a day/night map of the entire world.
The premium version, also known as the gold version, allows users to have additional features including realtime alerts for flight delays and cancellations. Also included are flight schedules for over 800 airlines, 175 of which show flight status. The gold version features are available for an annual subscription of $49.95. Worldmate can also be downloaded from worldmate.com
2. Joikuspot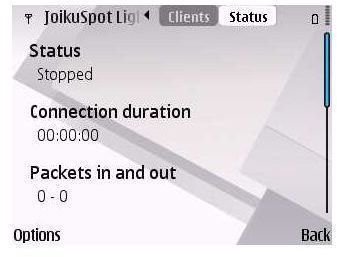 Joikuspot is a favorite app of mine that is available for the Nokia E71. Joikuspot allows a user to turn their smartphone into a secure Wi-Fi hotspot which can be used to connect other devices to the Internet through HTTP and other web protocols through the phone's 3G network. Several devices can be connected at once.
With Joikuspot premium, it automatically switches to other connections such as 2G networks should the 3G link drop. So where Wi-Fi is not available you can still continue to use your laptop, iPad or whatever you prefer to use. Joikuspot premium can be purchased for $11.13 at Joikushop.com
3. Ovi Maps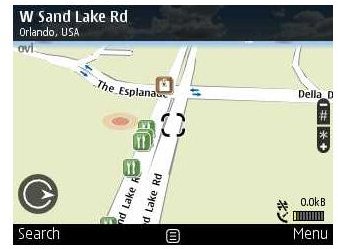 Nokia Ovi Maps is another must have Nokia E71 application to aid in free drive and walk voice-guided turn-by-turn navigation. Ovi Maps comes with additional features that let Nokia E71 users get up-to-date traffic information and weather updates for current location and destination. Nokia E71 users can also get hotels and restaurants information from Michelin and travel guides from lonely planet.
The Ovi Maps App on the Nokia E71 provides downloadable maps for over 74 countries and allows one to choose and even use their own voice for GPS navigation. With this app you can save a bundle on navigation related subscription services as Nokia Ovi Maps is available for absolutely free from Nokia. Find out more on how to activate Ovi Maps navigation here.
4. Fring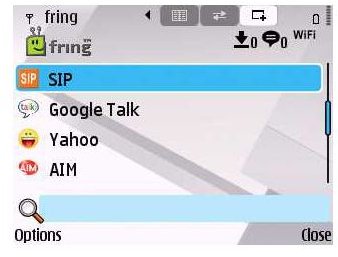 Fring is one of my favorite Social Networking and Instant Messaging Nokia E71 applications. It allows the user to connect to their favorite IM services such as Yahoo, MSN, Google Talk, AIM, ICQ and Skype. You can have access to services on Facebook, last.fm and use twitter through Fring. One of my favorite features with Fring is that it turns my Nokia E71 into an VOIP phone and enables me to make free voice and video calls through Skype and other services at the same time as sending IMs flawlessly. The best part of all this is Fring can be downloaded here or directly on your phone for absolutely free.
5. Opera Mobile 10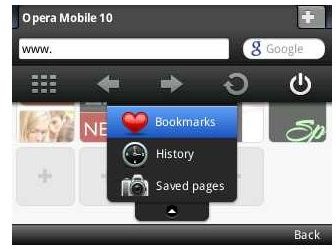 Opera Mobile on Nokia E71 boasts an intuitive interface that makes it easy to search and type in addresses. With a speed dial feature, Opera Mobile allows the user to have instant access to their favorite websites through the nine icons. Included is also a Navigation bar and a multitasking tabbed browsing feature. The Nokia E71 Opera Mobile user can manage their bookmarks and downloads through the Navigation bar.
Checking browsing history is also easy as Opera Mobile maintains history by date. Opera Mobile speeds up the user browsing experience as it supports server side data compression which saves on data charges. Finally, my favorite feature, Opera Mobile allows you to choose whether to view a web page using the mobile version or the full version website. The features on Opera Mobile cannot be found on any other browser for the Nokia E71. You can download Opera Mobile by pointing their mobile browsers to m.opera.com.
6. Best ScreenSnap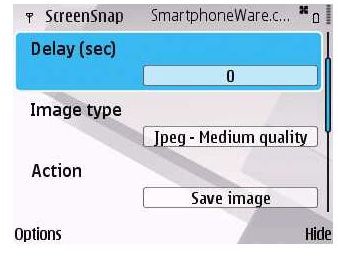 The Best ScreenSnap utility from smartphoneware is another great Nokia E71 app that is available for absolutely free. With it you can capture screenshots on your smartphone. The app is simple to use. By predefining a key combination, you can take a snap of the current screen at any time because Best ScreenSnap works in the background. Snaps can be saved as BMP and JPG files at a quality of your choice. You can also select from 14 available keys to take the screenshot with a sound notification to confirm. Images can be sent via email, Bluetooth, infrared or multimedia message. Images are automatically named and stored in the Nokia E71 image folder with a unique filename. This is a great utility for capturing screen moments and shots of applications. Best ScreenSnap can be downloaded from here.
7. Google Mobile App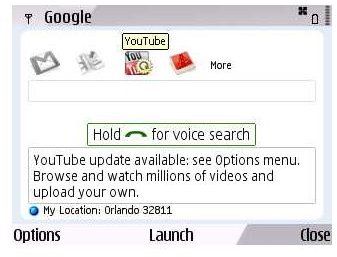 The Google Mobile app makes it easy to access other Google apps on the Nokia E71. That is just the start. This app brings Google services to the smartphone. It allows the user to make Google searches by voice. Well, at least in English, Japanese and Mandarin. This app is location aware and allows you to search for local businesses. The Google Mobile app supports Google suggest and maintains all search history. This search is very convenient mainly when surfing the Internet or looking for business in the area you are in while traveling. The great thing about Google Mobile app is you can get it on your Nokia E71 for absolutely free by going to m.google.com using your Nokia E71.
8. Dictionary & Translation Pro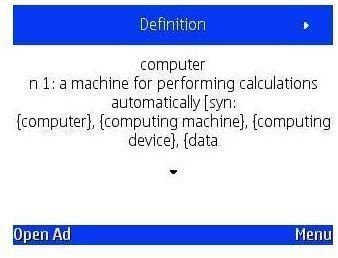 For any serious writers and travelers alike, Dictionary and Translation pro is a must have app on your Nokia E71. It is a huge online English dictionary and thesaurus which is more reliable than the dictionary that comes preinstalled on the Nokia E71. The app also features a translation service that supports quite a large number of international languages. All the services are community maintained by language experts. Dictionary & Translation Pro is free and can be downloaded from Nokia Ovi Store. If you prefer you can also download Dictionary & Translation Pro from Getjar. Take note that the app contains adware.
9. Best Answering Machine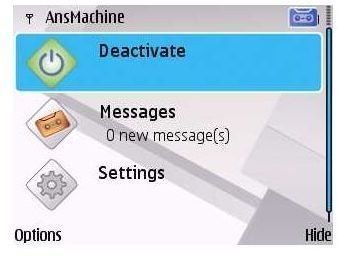 Best Answering Machine for Nokia E71 by smartphoneware provides an intuitive way to take messages and set up personalized greetings for all contacts on the phone directly on the smartphone. Best Answering Machine comes with the benefit of saving on voice mail costs for those with carriers that charge for the service. On the Nokia E71 you can even integrate this app with your profiles that you have set up on your phone. Best Answering Machine is easy to use and set up and all this simplicity with power comes at a price of about $10.95. Best Answering Machine can be bought from the smartphoneware store here.
10. Sensible Sudoku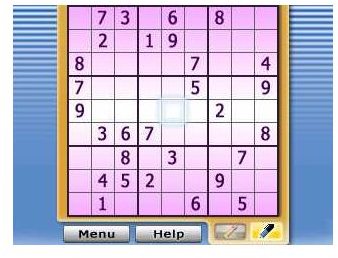 Sensible Sudoku is definitely the most elegant sudoku game on the Nokia E71. This is a great game to pass time when travelling or relaxing, be it indoors or outdoors. It is well thought out with fluid animations, 3D sound effects and probably thousands, if not millions, of games to choose from at five different difficulty levels. It allows one to undo in case of error, you can add pencil marks and hints. It has 14 different colored boards, you can easily check for wrong numbers if you are not sure. With the full version, Sensible Sudoku allows you to save your solving times online. At a cost of about $14.95 you can purchase a copy of Sensible Sudoku and install it on your Nokia E71.