Focusing on Nokia 6350 Mobile Flip Phone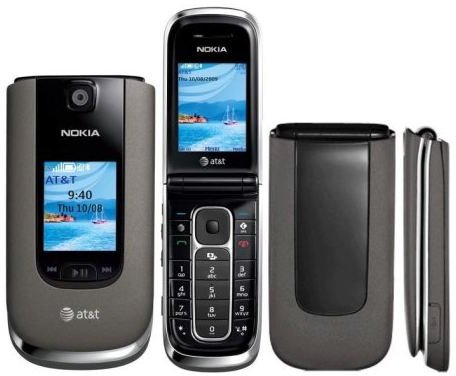 Introduction
The Nokia 6350 is a flip phone with an affordable price tag and decent call quality. It offers some multimedia features, but does it satisfy people's needs in terms of playing audio and video, web browsing, recording video and taking pictures? Does an affordable price mean lower quality in terms of features and performance? We are here to find out.
Design (3 out of 5)
With a glossy plastic and chrome finish, the Nokia 6350 comes in deep red and graphite colors. It weighs 3.6 ounces and measures 3.7 by 1.9 by 0.7 inches, making it a compact phone that is very portable without being too thin. It comes with a quite small external screen display and a slightly bigger internal screen display. These screens are bright and sharp enough to provide a well lit display. The external display makes for a nice viewfinder with its sharp colors.
The multimedia controls line up nicely along the lower front section of the display, which makes multimedia playback a whole lot easier. The user does not have to flip the phone open to play music. The only downside of the design is the stiff numeric keypad. It is raised, which is supposed to let users push keys easier, but the whole experience of pushing keys feels uncomfortable. You need to firmly push the keys to make them work, which is a little hard because the keys are a little too small.
User Interface (3 out of 5)
The user interface of the Nokia 6350 is nothing remarkable. It does not offer any real innovation in terms of navigation, but it does make things more simple and easy. The simple menu system makes navigation faster especially for users who are already familiar with Nokia's navigation menus. The overall look and feel is not something to sing about, either. It is just a mediocre, bordering on boring, graphic experience.
There is an option for the user to modify and customize the user interface, though. There are several display themes and wallpapers available for the user to use in customization, but it's not enough to make things more exciting in terms of visuals.
Features (3 out of 5)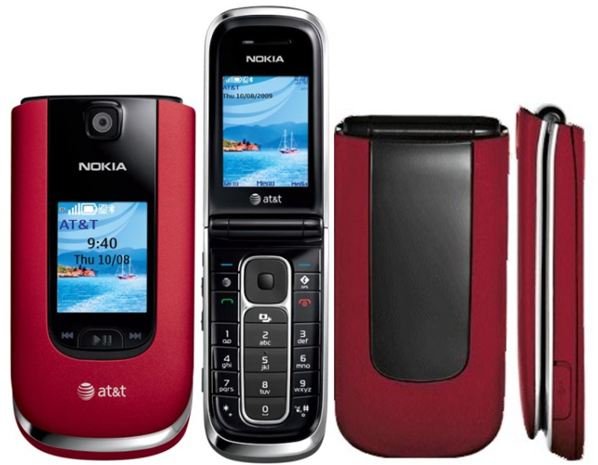 The call quality of the Nokia 6350 is its strongest point, but it is in no way perfect. Sound and voice quality is very decent, but the speakerphone system is not recommended for use outdoors. The sound quality of the speakerphone is just too distorted for use in environments with a lot of background noise and interference. Other than outdoor instances, the call quality of this phone is loud and clear.
On the multimedia side, the story is a little different. Music does not sound great, but it is decent enough to make this a temporary replacement for standalone MP3 players. Videos have smooth playback but the quality is lackluster. Recorded videos, even in the best lighting conditions, are slightly blurry. The camera takes photos with sharp contrast but the colors are dull and the contrast is muted. A fast shutter speed and the lack of flash and auto-focus contribute to the low quality of photos, and this does not help the Nokia 6350's case for being a good phone for multimedia use. However, it does have a set of photo editing options that include white balance and color effects. Some of these editing options are also available for videos.
You can also use the Nokia 6350 to access the Internet via WAP sites. The built-in web browser is very basic, but it renders pages quite well. To get more features that require data transmission, users will have to subscribe to services offered by mobile carriers that require monthly fees. Some of these services include navigation via global positioning systems, XRM radio, streaming video and music downloads. The speed of these services are decent enough and they are quite user friendly even with the small display screen of the Nokia 6350.
The usual features of modern cell phones like a phonebook, a calendar, a calculator, a to-do list, a timer, a stopwatch, a vibrate mode and a voice recorder, are all present here. This lineup of features may not be great, and users can definitely find better phones with more and better features, but the Nokia 6350's low price makes this feature list sort of worth it.
Performance (4 out of 5)
With a strong performance on voice calls under all conditions and a decent speed in multimedia playback, the Nokia 6350 looks like an average performing phone worthy of a cheap price tag. The battery life also inspires confidence with a talk time of 4.2 hours and a standby time of 18 days.
Verdict (3 out of 5)
The Nokia 6350 meets all expectations in being a useful and effective communication device with a good balance between voice call reliability and multimedia features. Unfortunately, the expectations are not very high. We give this phone a score of 3 out of 5.